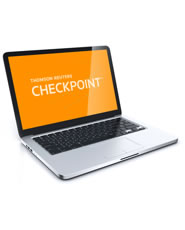 Pension and Benefits Expert

Product Information
Frequency of Updates:




Ongoing

Brand:

Research Institute of America
Pension & Benefits Expert on Checkpoint provides total coverage for lawyers and HR/Tax professionals who require complete pension and benefits material.
Includes basic coverage such as IRC, ERISA, and other laws, as well as DOL, PBGC, and other regulations by topic, as well as full text of case law, court materials from 1924 to present, and exclusive analysis in all important areas.
Pension & Benefits Expert on Checkpoint provides the best analysis and commentary available on the rules dealing with qualified and non-qualified retirement plans, non-pension employee benefits, and executive compensation. Whether the professional prepares retirement plans, manages employee benefits programs, files related government documents, or counsels others on plan preparations, this expert system contains every resource needed.
---