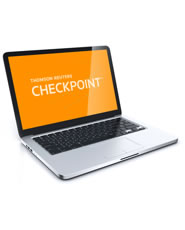 Pension and Benefits Week

Product Information
Frequency of Updates:




Weekly

Brand:

Research Institute of America
Pension & Benefits Week brings you in-depth analysis of recent developments at the agencies, in the courts and in Congress.
Each issue presents a summary of the week's relevant IRS Private Letter Rulings, ERISA Opinion Letters and court cases.
A checklist of highlights for the week expedites review of the latest developments. Updates on important surveys and conferences keep you abreast of emerging issues. A cumulative quarterly index is also included along with a binder for easy storage. And, a practitioner-to-practitioner column offers valuable, practical insights on vital current issues.
Pension Benefits Week Sample

View
---