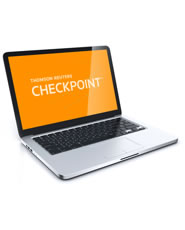 Qualified Pension and Profit Sharing Plans

Qualified Pension & Profit Sharing Plans delivers the best ideas and strategies for designing, maintaining, and terminating qualified retirement plans.
It's designed to help tax attorneys, accountants, and employee benefits consultants design and draft these plans easier and with greater confidence than ever before -- and avoid the pitfalls that frequently jeopardize their tax-favored status.
Author Pamela Purdue applies her expert analysis of the law and practical guidance to this intricate topic. With Purdue's guidance you will be able to plan more confidently and avoid costly or time-consuming mistakes.
Qualified Pension & Profit Sharing Plans supplies:
Step-by-step guidance on how to design, maintain or terminate any type of qualified retirement plan quickly and confidently
A unique combination of top-notch legal analysis and hands-on, practical guidance
Complete descriptions of basic types of qualified plans
Analysis of the pros and cons of various plans
Clear explanations of the formal requirements of all qualified retirement plans currently in use
Over 100 Practice Pointers -- specific, expert ideas and recommendations to guide you in all your planning and drafting decisions
Four complete model plans with alternative language included on disc as well as in the text
---