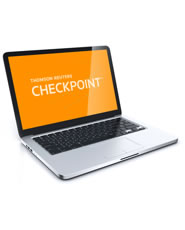 Taxation of Distributions from Qualified Plans

Taxation of Distributions from Qualified Plans provides detailed, step-by-step guidance on how to approach and resolve any issues that may arise in establishing qualified retirement plans as well as planning for and reporting distributions from various types of qualified plans.
This indispensable treatise supplies expert advice and practical answers on every aspect of this complex area of tax planning through detailed analysis of the changes made by the latest tax laws and regulations.
Contains new or revised discussion and analysis of:
Final § 402A regulations, concerning distributions from designated Roth accounts under § 401(k) or § 403(b) plans
The treatment of rollover contributions from Roth designated accounts, as addressed by final § 408A regulations
Final regulations addressing the determination of "normal retirement age" as a triggering event for in-service pension plan distributions
Final § 401 Regulations on the use of electronic media to distribute § 402(f) notices to participants
Final § 409A Regulations, as they relate to nonqualified deferred compensation plans of governmental employers
Allocation of income to post-2006 excess deferrals distributed under § 402(g)
Various provisions of the Pension Protection Act of 2006, including those that:

allow defined benefit pension plans to make in-service distributions to age-62-or-older participants;
liberalize the § 401(k) hardship distribution rules;
allow an exclusion for certain distributions of up to $100,000 from a traditional or Roth IRA if made to a tax-exempt organization to which deductible charitable contributions may be made;
allow tax-free rollovers from the IRA or qualified retirement plan of a deceased individual to an eligible retirement plan of a designated nonspouse beneficiary; and
permit taxpayers to make direct rollovers from qualified retirement plans to Roth IRAs.
Partners and associates from the firm of Hodgson Russ LLP, each an expert in his or her own right on employee benefits, retirement benefit plans, qualified & nonqualified retirement plans, distribution planning and pension & profit sharing law, supply practical guidance and analysis in dealing with issues such as:
Tax rules covering payouts in annuities, lump-sum distributions, employer securities, or insurance
Effect of excise taxes and penalty taxes on distributions from plans
Dealing with distributions from qualified plans and IRAs under domestic relation orders
Estate planning impact of distributions from qualified plans and IRAs
Taxation of distributions from IRAs attributable to deductible and nondeductible contributions
Special concerns of governmental plans and their participants
IRS tables; sample plan documents; administrative requirements; communications to employees
---