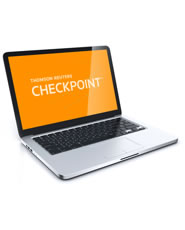 2013 Federal Tax Review Course
Product Information
Brand:

Research Institute of America
The 2013 RIA Federal Tax Review Course (The CPE Companion to the RIA Federal Tax Handbook, 2013 Edition) is an up-to-date federal tax refresher in three parts -- Course 1: Individual Taxes (8 CPE credits), Course 2: Business Taxes (10 CPE credits), and Course 3: Special Situations (9 CPE credits).
Order your copy now and earn up to 27 CPE credits in the field of study of taxes.
Download the 2013 Federal Tax Review Course.
This course is designed to provide a general refresher course in Federal taxation to both reinforce basic tax law interpretations and to keep practitioners up to date on the latest and most important changes. We have updated the course to reflect the latest in tax legislation for tax returns.
Throughout the course, you will see review questions to help you test and reinforce your understanding of the course content. To enhance your learning experience, unique feedback is provided for each review question answer.
Upon completing the course content, you can take a CPE exam to earn CPE credit. You will submit your completed CPE exam for grading to Thomson Reuters Tax & Accounting. To receive your CPE certificate, you must achieve a score of 70% or more.
The course is provided to you at no charge for the first copy. You only pay for shipping. Additional copies are $10 per copy plus shipping. The pricing for grading is $95 for 1 module, $140 for 2 modules, and $185 for 3 modules. If modules are sent in for grading individually, the grading charge will be the price of 1 module. The grading charge listed for 2 and 3 modules applies only when all modules are submitted at the same time. Note: You can submit your exam for grading via fax or mail to Thomson Reuters Tax & Accounting. Or, take the exam online and get instant grading and certificates.
Access online grading at https://checkpointlearning.thomsonreuters.com.
CPE Sponsor Information
Practitioners Publishing Company
NASBA Registry Sponsor Number: 103166
NASBA QAS Number: 006
RIA book-based self-study, presented in partnership with PPC