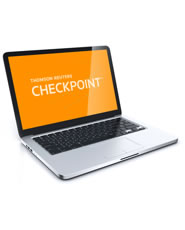 Analysis of United States Income Tax Treaties

Plan tax-saving strategies with thorough knowledge of U.S. income tax treaties. Analysis of United States Income Tax Treaties covers both inbound and outbound transactions and offers in-depth analysis on the treaties' application to relevant law.
No other source provides such extensive coverage of income tax treaties and their impact on domestic and foreign tax law provisions. Available through links from the tax treatises database, you'll find in-depth analysis of such topics as:
Definitions of "permanent establishment"
Treatment of business profits
Treatment of dividends, interest, and royalties
Treatment of exchange of information provisions
Treatment of transfer-pricing provisions
Treatment of nondiscrimination provisions
Plus, you'll get thorough answers to difficult questions like these:
When should an entity be organized as a corporation rather than as a partnership for U.S. treaty purposes?
When should a partnership be treated as a pass-through rather than an entity in itself for U.S. treaty purposes?
When may a local affiliate be considered to be a permanent establishment by reason of agency?
How can a non-U.S. person dispose of U.S. real property in a tax-efficient manner?
How should national principal contracts be treated for U.S. treaty purposes?
Subscription includes International Taxes Weekly, a weekly e-newsletter providing coverage of all major international tax developments.
---