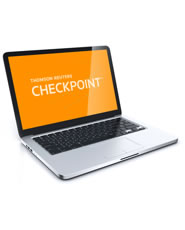 BNA Daily Tax Report

Product Information
Frequency of Updates:




Daily

Brand:

BNA
BNA Daily Tax Report® on Checkpoint is a uniquely objective, comprehensive source of detailed reports on key legislative, regulatory, and legal tax developments nationwide and around the globe.
With BNA Daily Tax Report on Checkpoint you'll find reports on congressional and presidential tax-related activities; federal, state, and international tax developments; tax decisions and rulings; accounting; and the federal budget.
By combining the editorial strengths of BNA and our RIA editors, we're able to deliver a 360° view of all the tax information you need to stay on top of the latest developments, answer difficult questions quickly, and understand how changes to the tax law impact your business or clientele.
Only BNA Daily Tax Report on Checkpoint comes to you from a staff of full-time reporters on-the-scene at the White House and Capitol Hill in Washington, D.C., the Internal Revenue Service, the Financial Accounting Standards Board in Connecticut, major cities across the country and abroad in key cities like Brussels, Paris, Geneva, and Tokyo. This means you will be getting the most current information available, anywhere.
And, with its renowned "Highlights" section, you'll get summaries of the day's most important tax-related developments. Integrating that quick update capability with a powerful search engine means you will always easily find the stories and information you need.
---