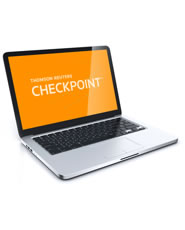 BNA's State Survey Charts

Product Information
Frequency of Updates:

Annually

Brand:

BNA
BNA State Survey Charts pose many questions aimed at clarifying state tax department positions on gray areas of sales, income tax nexus policies, and treatment of major corporate transactions.
Benefits of BNA State Survey Charts:
State surveys offer insights to practitioners who must gauge whether a corporation's activities within a state can result in a tax assessment. Because guidance (in the form of case law or statutes setting forth the types of activities that trigger nexus and taxability) is lacking in many states, this survey fills in essential details.
Surveys discuss state tax department positions on hot tax topic areas including corporate income tax nexus, sales tax nexus, state tax add-backs, IRC Sec.338(h)(10) elections, bankruptcy issues, intangible holding ompanies, and throwback/throwout rules.
Surveys are updated once a year.
BNA State Survey Charts is available for purchase as an add-on to any existing Checkpoint subscription.