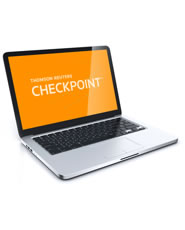 Carswell TaxnetPRO: Canadian Tax Library

The most comprehensive source of information available on taxation in Canada.
TaxnetPRO™ is an internet-based research service offering the most comprehensive coverage of all Canadian taxes including income tax, the Goods and Services Tax (GST), the provincially administered taxes, and Tax&EstatePlanningCentre, a new destination.
Along with all primary legislation and government documents, TaxnetPRO offers one of the most complete databases of case law related to Canadian tax, and also includes:

Canada's Leading Tax Minds for Expert Commentary and Analysis
Canada Tax Service, McCarthy Tétrault analysis - the best section by section Income Tax Act commentary and analysis available anywhere.
Principles of Canadian Income Tax 4th Ed (Peter Hogg, Joanne E. Maggee & Jinyan Li) - an introduction to Canadian income tax where emphasis is on policies that underlie the system and major features of the system.
Fundamentals on Canadian Income Tax 6th Ed (Vern Krishna) - introduces practitioners to essential principles and concepts of Canadian tax law with numerous practical examples.
Goods and Services Tax Analysis (David Sherman) - regarded universally in Canada as the best and most comprehensive examination of how GST works.
Legislative Notes (David Sherman) - extracted from the hugely successful Practitioner's Income Tax Act, has extensive annotations to each section of the Income Tax Act.
Legislative History (David Sherman) - legislative history for all sections of all core tax statues.
The Latest Canadian Tax News
You will always stay up-to-date with the real-time searchable news, and an email notification tool that is updated hourly to give you complete access to the latest documents released by the Department of Finance, the Canada Revenue Agency, and the courts.
Powerful Workflow Tools and Superior Functionality
TaxnetPRO workflow solutions and superior research functionality helps the researcher quickly locate on-point information. The integrated database design means that a single search includes documents that were added just hours ago. Superior functionality improves workflow with sophisticated search and save display options, search histories, tracking features, optimized navigation and cross-referencing, scheduled tasks, and increased print capabilities.
Complete Integration of All Information Sources
Access the most current tax research available via fully searchable databases to gather relevant legislation, government policy documents, authored commentary, and cases in both French and English.
Tax&EstatePlanningCentre
This new destination on TaxnetPRO is designed specifically to meet both the research and workflow needs of the tax professional who provides tax and estate planning and other related services. It combines exceptional tax information and superior research functionality into one convenient and comprehensive online environment. The Tax&EstatePlanningCentre features convenient ways to access the information and one stop shopping.
---