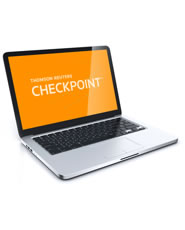 Estate Planner's Alert

Product Information
Frequency of Updates:




Monthly

Brand:

Research Institute of America
With this monthly newsletter, stay informed on the latest and most important trends.
A monthly spotlight on developments in estate planning, with more frequent Web updates for significant developments, provides an expeditious summary of the news every estate planning practitioner needs to know. Estate Planner's Alert includes practical guidance on questions of taxation and warns of potential pitfalls to help you avoid costly oversights.
Includes an archive of prior issues back to 1995.
Estate Planners Alert Newsletter

2017

04/04/2017 - Volume 42, No. 4

Articles

WG&L Journal Insights

In Brief

Code Sec. 170

Code Sec. 663

Code Sec. 671

Code Sec. 1022

Code Sec. 2010

Code Sec. 2601

Code Sec. 2642

03/07/2017 - Volume 42, No. 3

Articles

WG&L Journal Insights

In Brief

Code Sec. 408

Code Sec. 1041

Code Sec. 2010

Code Sec. 2601

Code Sec. 2632

02/07/2017 - Volume 42, No. 2

Articles

WG&L Journal Insights

In Brief

Code Sec. 2010

Code Sec. 2041

Code Sec. 2055

Code Sec. 2511

Code Sec. 2601

Code Sec. 2632

Code Sec. 2652

01/03/2017 - Volume 42, No. 1

Articles

WG&L Journal Insights

In Brief

Code Sec. 2010

Code Sec. 2032A

Code Sec. 2702

2016

12/06/2016 - Volume 41, No. 12

Articles

WG&L Journal Insights

In Brief

Code Sec. 664

Code Sec. 754

Code Sec. 2010

Code Sec. 2056A

Code Sec. 2601

Code Sec. 2632

Code Sec. 2642

11/01/2016 - Volume 41, No. 11

Articles

WG&L Journal Insights

In Brief

Code Sec. 671

Code Sec. 2010

Code Sec. 2041

Code Sec. 2056

Code Sec. 2056A

Code Sec. 2601

Code Sec. 2632

Code Sec. 2652

10/04/2016 - Volume 41, No. 10

Articles

WG&L Journal Insights

In Brief

Code Sec. 402

Code Sec. 408

Code Sec. 642

Code Sec. 664

Code Sec. 2010

Code Sec. 2056

Code Sec. 2511

Code Sec. 2632

Code Sec. 2642

Code Sec. 2652

09/06/2016 - Volume 41, No. 9

Articles

WG&L Journal Insights

In Brief

Code Sec. 401

Code Sec. 408

Code Sec. 678

Code Sec. 2010

Code Sec. 2032A

Code Sec. 2041

Code Sec. 2056A

Code Sec. 2601

Code Sec. 2632

08/02/2016 - Volume 41, No. 8

Articles

WG&L Journal Insights

In Brief

Code Sec. 401

Code Sec. 671

Code Sec. 2010

Code Sec. 2056A

Code Sec. 2601

Code Sec. 2632

07/05/2016 - Volume 41, No. 7

Articles

WG&L Journal Insights

In Brief

Code Sec. 72

Code Sec. 408

Code Sec. 2010

Code Sec. 2601

Code Sec. 2632

Code Sec. 2652

06/07/2016 - Volume 41, No. 6

Articles

WG&L Journal Insights

In Brief

Code Sec. 170

Code Sec. 408

Code Sec. 1022

Code Sec. 2010

Code Sec. 2056A

Code Sec. 2632

Code Sec. 2642

05/03/2016 - Volume 41, No. 5

Articles

WG&L Journal Insights

In Brief

Code Sec. 671

Code Sec. 2010

Code Sec. 2044

Code Sec. 2601

Code Sec. 2632

Code Sec. 2642

04/05/2016 - Volume 41, No. 4

Articles

WG&L Journal Insights

In Brief

Code Sec. 408

Code Sec. 671

Code Sec. 691

Code Sec. 2010

Code Sec. 2642

03/01/2016 - Volume 41, No. 3

Articles

WG&L Journal Insights

In Brief

Code Sec. 1022

Code Sec. 2010

Code Sec. 2056

Code Sec. 2601

Code Sec. 2632

Code Sec. 2642

Code Sec. 2642

02/02/2016 - Volume 41, No. 2

Articles

WG&L Journal Insights

In Brief

Code Sec. 408

Code Sec. 2010

Code Sec. 2601

Code Sec. 2632

Code Sec. 2044

01/05/2016 - Volume 41, No. 1

Articles

WG&L Journal Insights

In Brief

Code Sec. 671

Code Sec. 2010

Code Sec. 2601

Code Sec. 2632

Code Sec. 2642

Code Sec. 7871

2015

12/01/2015 - Volume 40, No. 12

Articles

WG&L Journal Insights

In Brief

Code Sec. 676

Code Sec. 2010

Code Sec. 2501

11/03/2015 - Volume 40, No. 11

Articles

WG&L Journal Insights

In Brief

Code Sec. 408

Code Sec. 2511

Code Sec. 2601

10/06/2015 - Volume 40, No. 10

Articles

WG&L Journal Insights

In Brief

Code Sec. 402

Code Sec. 1001

Code Sec. 2010

Code Sec. 2056

Code Sec. 2632

Code Sec. 2642

09/01/2015 - Volume 40, No. 9

Articles

WG&L Journal Insights

In Brief

Code Sec. 72

Code Sec. 2010

Code Sec. 2601

Code Sec. 2632

Code Sec. 2652

08/04/2015 - Volume 40, No. 8

Articles

WG&L Journal Insights

In Brief

Code Sec. 1022

Code Sec. 2056

Code Sec. 2601

Code Sec. 2632

Code Sec. 2642

07/07/2015 - Volume 40, No. 7

Articles

WG&L Journal Insights

In Brief

Code Sec. 402

Code Sec. 646

Code Sec. 1022

Code Sec. 2511

Code Sec. 2504

Code Sec. 2601

Code Sec. 2642

06/02/2015 - Volume 40, No. 6

Articles

WG&L Journal Insights

In Brief

Code Sec. 2512

Code Sec. 2601

Code Sec. 2632

05/05/2015 - Volume 40, No. 5

Articles

WG&L Journal Insights

In Brief

Code Sec. 402

Code Sec. 2056A

Code Sec. 2518

Code Sec. 2601

Code Sec. 2632

04/07/2015 - Volume 40, No. 4

Articles

WG&L Journal Insights

In Brief

Code Sec. 408

Code Sec. 671

Code Sec. 2601

Code Sec. 2642

03/03/2015 - Volume 40, No. 3

Articles

WG&L Journal Insights

In Brief

Code Sec. 408

Code Sec. 671

02/03/2015 - Volume 40, No. 2

Articles

WG&L Journal Insights

In Brief

Code Sec. 2032

Code Sec. 1022

01/06/2015 - Volume 40, No. 1

Articles

WG&L Journal Insights

In Brief

Code Sec. 408

Code Sec. 2055

Code Sec. 2056

Code Sec. 2601

Code Sec. 2642

2014

12/02/2014 - Volume 39, No. 12

Articles

WG&L Journal Insights

In Brief

Code Sec. 408

Code Sec. 1022

Code Sec. 2041

Code Sec. 2056

Code Sec. 2632

Code Sec. 2642

Code Sec. 2652

11/04/2014 - Volume 39, No. 11

Articles

WG&L Journal Insights

In Brief

Code Sec. 408

Code Sec. 671

Code Sec. 1022

Code Sec. 2601

Code Sec. 2032

Code Sec. 2036

Code Sec. 2511

Code Sec. 2632

Code Sec. 2642

10/07/2014 - Volume 39, No. 10

Articles

WG&L Journal Insights

In Brief

Code Sec. 401

Code Sec. 402

Code Sec. 408

Code Sec. 671

Code Sec. 691

Code Sec. 2041

Code Sec. 2601

Code Sec. 2632

Code Sec. 2642

Code Sec. 2702

09/02/2014 - Volume 39, No. 9

Articles

WG&L Journal Insights

In Brief

Code Sec. 408

Code Sec. 664

Code Sec. 2032

Code Sec. 2055

Code Sec. 2056A

Code Sec. 2601

Code Sec. 2632

Code Sec. 2642

Code Sec. 2702

08/05/2014 - Volume 39, No. 8

Articles

WG&L Journal Insights

In Brief

Code Sec. 101

Code Sec. 664

Code Sec. 671

Code Sec. 2036

Code Sec. 2041

Code Sec. 2056

Code Sec. 2056A

Code Sec. 2632

Code Sec. 2642

07/01/2014 - Volume 39, No. 7

Articles

WG&L Journal Insights

In Brief

Code Sec. 101

Code Sec. 408

Code Sec. 2601

Code Sec. 2642

06/03/2014 - Volume 39, No. 6

Articles

WG&L Journal Insights

In Brief

Code Sec. 664

Code Sec. 1022

Code Sec. 2010

Code Sec. 2032A

Code Sec. 2056A

Code Sec. 2501

Code Sec. 2601

Code Sec. 2632

Code Sec. 2642

05/06/2014 - Volume 39, No. 5

Articles

WG&L Journal Insights

WG&L Journal Insights

WG&L Journal Insights

WG&L Journal Insights

In Brief

Code Sec. 1022

Code Sec. 2010

Code Sec. 2036

Code Sec. 2601

Code Sec. 2632

Code Sec. 2642

04/01/2014 - Volume 39, No. 4

Articles

WG&L Journal Insights

In Brief

Code Sec. 671

Code Sec. 2010

Code Sec. 2056

03/04/2014 - Volume 39, No. 3

Articles

WG&L Journal Insights

In Brief

Code Sec. 2010

Code Sec. 2056A

Code Sec. 2511

Code Sec. 2601

Code Sec. 2642

02/04/2014 - Volume 39, No. 2

Articles

WG&L Journal Insights

In Brief

Code Sec. 402

Code Sec. 2511

Code Sec. 6166

01/07/2014 - Volume 39, No. 1

Articles

WG&L Journal Insights

In Brief

Code Sec. 663

Code Sec. 671

Code Sec. 2601

Code Sec. 2613

Code Sec. 2632

Code Sec. 2652

2013

12/03/2013 - Volume 38, No. 12

Articles

WG&L Journal Insights

In Brief

Code Sec. 1022

Code Sec. 2056

Code Sec. 2601

Code Sec. 2642

11/05/2013 - Volume 38, No. 11

Articles

WG&L Journal Insights

In Brief

Code Sec. 664

Code Sec. 2601

Code Sec. 2642

10/01/2013 - Volume 38, No. 10

Articles

WG&L Journal Insights

In Brief

Code Sec. 2044

Code Sec. 2642

09/03/2013 - Volume 38, No. 9

Articles

WG&L Journal Insights

In Brief

Code Sec. 72

Code Sec. 101

Code Sec. 664

Code Sec. 1022

Code Sec. 2055

Code Sec. 2511

08/06/2013 - Volume 38, No. 8

Articles

WG&L Journal Insights

In Brief

Code Sec. 671

Code Sec. 2035

Code Sec. 2632

07/02/2013 - Volume 38, No. 7

Articles

WG&L Journal Insights

In Brief

Code Sec. 1022

Code Sec. 2522

Code Sec. 2601

Code Sec. 2652

Code Sec. 4941

06/04/2013 - Volume 38, No. 6

Articles

WG&L Journal Insights

In Brief

Code Sec. 401

Code Sec. 1022

Code Sec. 2522

Code Sec. 2601

Code Sec. 2632

Code Sec. 2642

Code Sec. 2652

05/07/2013 - Volume 38, No. 5

Articles

WG&L Journal Insights

In Brief

Code Sec. 1022

Code Sec. 2601

Code Sec. 2632

Code Sec. 2642

Code Sec. 2652

Code Sec. 2703

04/02/2013 - Volume 38, No. 4

Articles

WG&L Journal Insights

In Brief

Code Sec. 671

Code Sec. 1022

Code Sec. 2601

Code Sec. 2642

03/05/2013 - Volume 38, No. 3

Articles

WG&L Journal Insights

In Brief

Code Sec. 1022

Code Sec. 2632

Code Sec. 2642

02/05/2013 - Volume 38, No. 2

Articles

WG&L Journal Insights

In Brief

Code Sec. 1022

Code Sec. 2056

Code Sec. 2632

Code Sec. 2642

01/02/2013 - Volume 38, No. 1

Articles

WG&L Journal Insights

In Brief

Code Sec. 664

Code Sec. 2501

Code Sec. 2631

Code Sec. 2642

2012

12/04/2012 - Volume 37, No. 12

Articles

WG&L Journal Insights

In Brief

Code Sec. 642

Code Sec. 663

Code Sec. 1022

Code Sec. 2041

Code Sec. 2518

Code Sec. 2501

Code Sec. 2601

Code Sec. 2632

11/06/2012 - Volume 37, No. 11

Articles

WG&L Journal Insights

In Brief

Code Sec. 401

Code Sec. 408A

Code Sec. 2056A

Code Sec. 2056

Code Sec. 2601

Code Sec. 2642

Code Sec. 2652

10/02/2012 - Volume 37, No. 10

Articles

WG&L Journal Insights

In Brief

Code Sec. 675

Code Sec. 2032

Code Sec. 2055

Code Sec. 2601

09/04/2012 - Volume 37, No. 9

Articles

WG&L Journal Insights

In Brief

Code Sec. 507

Code Sec. 1022

Code Sec. 2036

Code Sec. 2041

Code Sec. 2523

Code Sec. 2601

Code Sec. 2632

Code Sec. 2642

Code Sec. 2652

08/07/2012 - Volume 37, No. 8

Articles

WG&L Journal Insights

In Brief

Code Sec. 671

Code Sec. 2032A

Code Sec. 2041

Code Sec. 2511

07/03/2012 - Volume 37, No. 7

Articles

WG&L Journal Insights

In Brief

Code Sec. 408

Code Sec. 1001

Code Sec. 2032A

Code Sec. 2601

Code Sec. 2642

06/05/2012 - Volume 37, No. 6

Articles

WG&L Journal Insights

In Brief

Code Sec. 101

Code Sec. 2041

Code Sec. 2601

Code Sec. 2642

05/01/2012 - Volume 37, No. 5

Articles

WG&L Journal Insights

In Brief

Code Sec. 678

Code Sec. 2032

Code Sec. 2040

Code Sec. 2055

Code Sec. 2601

04/03/2012 - Volume 37, No. 4

Articles

WG&L Journal Insights

In Brief

Code Sec. 401

Code Sec. 408

Code Sec. 2041

Code Sec. 2057

Code Sec. 2514

Code Sec. 2601

03/06/2012 - Volume 37, No. 3

Articles

WG&L Journal Insights

In Brief

Code Sec. 401

Code Sec. 1022

Code Sec. 2501

Code Sec. 2511

Code Sec. 2601

Code Sec. 4941

02/07/2012 - Volume 37, No. 2

Articles

WG&L Journal Insights

In Brief

Code Sec. 401

Code Sec. 401

Code Sec. 642

Code Sec. 2601

Code Sec. 2642

01/03/2012 - Volume 37, No. 1

Articles

WG&L Journal Insights

In Brief

Code Sec. 72

Code Sec. 2032

Code Sec. 2056

Code Sec. 2642

Code Sec. 2652

2011

12/06/2011 - Volume 36, No. 12

Articles

WG&L Journal Insights

In Brief

Code Sec. 2032

Code Sec. 2041

Code Sec. 2601

Code Sec. 2642

Code Sec. 2652

Code Sec. 2702

Code Sec. 4941

11/01/2011 - Volume 36, No. 11

Articles

WG&L Journal Insights

In Brief

Code Sec. 402

Code Sec. 2056A

10/04/2011 - Volume 36, No. 10

Articles

In Brief

Code Sec. 2041

Code Sec. 2501

Code Sec. 2642

09/06/2011 - Volume 36, No. 9

Articles

WG&L Journal Insights

In Brief

Code Sec. 642

Code Sec. 664

Code Sec. 2041

Code Sec. 2044

Code Sec. 2601

Code Sec. 2642

Code Sec. 2702

08/02/2011 - Volume 36, No. 8

Articles

WG&L Journal Insights

In Brief

Code Sec. 408

Code Sec. 663

Code Sec. 664

Code Sec. 2032A

Code Sec. 2041

Code Sec. 2056

Code Sec. 2522

Code Sec. 2601

Code Sec. 2632

Code Sec. 2642

Code Sec. 2702

07/05/2011 - Volume 36, No. 7

Articles

WG&L Journal Insights

In Brief

Code Sec. 72

Code Sec. 402

Code Sec. 408

Code Sec. 1001

Code Sec. 2032

Code Sec. 2055

Code Sec. 2518

Code Sec. 2601

Code Sec. 2632

Code Sec. 2642

06/07/2011 - Volume 36, No. 6

Articles

WG&L Journal Insights

In Brief

Code Sec. 663

Code Sec. 2032

Code Sec. 2056

Code Sec. 2501

Code Sec. 2511

Code Sec. 2519

Code Sec. 2601

Code Sec. 2632

Code Sec. 2652

05/03/2011 - Volume 36, No. 5

Articles

WG&L Journal Insights

In Brief

Code Sec. 402

Code Sec. 408

Code Sec. 663

Code Sec. 664

Code Sec. 671

Code Sec. 2055

Code Sec. 2501

Code Sec. 2632

Code Sec. 2652

Code Sec. 2654

04/05/2011 - Volume 36, No. 4

Articles

WG&L Journal Insights

In Brief

Code Sec. 2032

Code Sec. 2044

Code Sec. 2523

Code Sec. 2601

Code Sec. 2642

03/01/2011 - Volume 36, No. 3

Articles

WG&L Journal Insights

In Brief

02/01/2011 - Volume 36, No. 2

Articles

WG&L Journal Insights

In Brief

Code Sec. 2056A

Code Sec. 2601

Code Sec. 2632

Code Sec. 2642

01/04/2011 - Volume 36, No. 1

Articles

WG&L Journal Insights

In Brief

Code Sec. 664

Code Sec. 2601

2010

12/07/2010 - Volume 35, No. 12

Articles

WG&L Journal Insights

In Brief

Code Sec. 408

Code Sec. 2056

11/02/2010 - Volume 35, No. 11

Articles

WG&L Journal Insights

In Brief

Code Sec. 664

Code Sec. 678

Code Sec. 2501

Code Sec. 2601

Code Sec. 2632

Code Sec. 2642

Code Sec. 2702

10/05/2010 - Volume 35, No. 10

Articles

WG&L Journal Insights

In Brief

Code Sec. 401

Code Sec. 671

Code Sec. 2056

Code Sec. 2642

09/07/2010 - Volume 35, No. 9

Articles

WG&L Journal Insights

In Brief

Code Sec. 664

Code Sec. 1001

Code Sec. 2032

Code Sec. 2056

Code Sec. 2518

Code Sec. 2601

Code Sec. 2642

08/03/2010 - Volume 35, No. 8

Articles

WG&L Journal Insights

In Brief

Code Sec. 664

Code Sec. 691

Code Sec. 2041

Code Sec. 2501

Code Sec. 2601

Code Sec. 2642

07/06/2010 - Volume 35, No. 7

Articles

WG&L Journal Insights

In Brief

Code Sec. 104

Code Sec. 642

Code Sec. 2055

Code Sec. 2056

Code Sec. 2057

Code Sec. 2519

Code Sec. 2523

Code Sec. 2601

Code Sec. 2632

Code Sec. 2642

Code Sec. 2702

06/01/2010 - Volume 35, No. 6

Articles

WG&L Journal Insights

In Brief

Code Sec. 2032

Code Sec. 2041

Code Sec. 2056

05/04/2010 - Volume 35, No. 5

Articles

WG&L Journal Insights

In Brief

Code Sec. 664

Code Sec. 691

Code Sec. 2032

Code Sec. 2032A

Code Sec. 2601

Code Sec. 2642

Code Sec. 2652

Code Sec. 2702

04/06/2010 - Volume 35, No. 4

Articles

WG&L Journal Insights

In Brief

Code Sec. 401

Code Sec. 664

Code Sec. 1001

Code Sec. 2601

Code Sec. 2642

03/02/2010 - Volume 35, No. 3

Articles

WG&L Journal Insights

In Brief

Code Sec. 2041

Code Sec. 2055

Code Sec. 2511

Code Sec. 2642

Code Sec. 2702

02/02/2010 - Volume 35, No. 2

Articles

WG&L Journal Insights

In Brief

Code Sec. 2032

Code Sec. 2041

Code Sec. 2511

Code Sec. 2601

Code Sec. 2632

Code Sec. 2642

01/05/2010 - Volume 35, No. 1

Articles

WG&L Journal Insights

In Brief

Code Sec. 408

Code Sec. 664

Code Sec. 671

Code Sec. 2032

Code Sec. 2042

Code Sec. 2056A

Code Sec. 2601

Code Sec. 2642

2009

12/01/2009 - Volume 34, No. 12

Articles

WG&L Journal Insights

In Brief

Code Sec. 408

Code Sec. 2042

Code Sec. 2511

Code Sec. 2601

Code Sec. 2632

Code Sec. 2642

Code Sec. 2652

11/03/2009 - Volume 34, No. 11

Articles

WG&L Journal Insights

In Brief

Code Sec. 408

Code Sec. 2642

10/06/2009 - Volume 34, No. 12

Articles

WG&L Journal Insights

In Brief

Code Sec. 408

Code Sec. 642

Code Sec. 2501

Code Sec. 2601

Code Sec. 2632

Code Sec. 2642

Code Sec. 2702

09/01/2009 - Volume 34, No. 9

Articles

WG&L Journal Insights

In Brief

Code Sec. 61

Code Sec. 408

Code Sec. 664

Code Sec. 2601

Code Sec. 2632

Code Sec. 2642

Code Sec. 2652

Code Sec. 2701

08/04/2009 - Volume 34, No. 8

Articles

WG&L Journal Insights

In Brief

Code Sec. 408

Code Sec. 646

Code Sec. 2032

Code Sec. 2041

Code Sec. 2055

Code Sec. 2056

Code Sec. 2632

Code Sec. 2642

07/07/2009 - Volume 34, No. 7

Articles

WG&L Journal Insights

In Brief

Code Sec. 1001

Code Sec. 2511

Code Sec. 2601

Code Sec. 2632

Code Sec. 2642

Code Sec. 2652

06/02/2009 - Volume 34, No. 6

Articles

WG&L Journal Insights

In Brief

Code Sec. 671

Code Sec. 2033

Code Sec. 2044

Code Sec. 2056

Code Sec. 2501

Code Sec. 2601

Code Sec. 2702

05/05/2009 - Volume 34, No. 5

Articles

WG&L Journal Insights

In Brief

Code Sec. 408

Code Sec. 671

Code Sec. 2501

Code Sec. 2601

Code Sec. 2642

04/07/2009 - Volume 34, No. 4

Articles

WG&L Journal Insights

In Brief

Code Sec. 1361

Code Sec. 2056

Code Sec. 2511

Code Sec. 2601

Code Sec. 2632

Code Sec. 4941

03/03/2009 - Volume 34, No. 3

Articles

WG&L Journal Insights

In Brief

Code Sec. 402

Code Sec. 408

Code Sec. 642

Code Sec. 2041

Code Sec. 2055

Code Sec. 2601

Code Sec. 2632

Code Sec. 2642

Code Sec. 2652

02/03/2009 - Volume 34, No. 2

Articles

WG&L Journal Insights

In Brief

Code Sec. 61

Code Sec. 507

Code Sec. 663

Code Sec. 1001

Code Sec. 2518

Code Sec. 2522

Code Sec. 2601

Code Sec. 2702

01/06/2009 - Volume 34, No. 1

Articles

WG&L Journal Insights

In Brief

Code Sec. 401

Code Sec. 401

Code Sec. 663

Code Sec. 671

Code Sec. 675

Code Sec. 691

Code Sec. 2041

Code Sec. 2501

Code Sec. 2511

Code Sec. 2601

Code Sec. 2632

Code Sec. 2642

Code Sec. 2702

2008

12/02/2008 - Volume 33, No. 12

Articles

WG&L Journal Insights

In Brief

Code Sec. 170

Code Sec. 401

Code Sec. 691

Code Sec. 2041

Code Sec. 2518

Code Sec. 2519

Code Sec. 2601

Code Sec. 2652

Code Sec. 2702

Code Sec. 4941

11/04/2008 - Volume 33, No. 11

Articles

WG&L Journal Insights

In Brief

Code Sec. 401

Code Sec. 507

Code Sec. 1001

Code Sec. 2032

Code Sec. 2032A

Code Sec. 2033

Code Sec. 2055

Code Sec. 2056A

Code Sec. 2105

Code Sec. 2501

Code Sec. 2518

Code Sec. 2601

Code Sec. 2642

10/07/2008 - Volume 33, No. 10

Articles

WG&L Journal Insights

In Brief

Code Sec. 2056

Code Sec. 2511

Code Sec. 2518

Code Sec. 2601

Code Sec. 2632

Code Sec. 2642

Code Sec. 2652

09/02/2008 - Volume 33, No. 9

Articles

WG&L Journal Insights

In Brief

Code Sec. 408

Code Sec. 507

Code Sec. 663

Code Sec. 664

Code Sec. 2041

Code Sec. 2055

Code Sec. 2056

Code Sec. 2518

Code Sec. 2522

Code Sec. 2601

Code Sec. 2642

Code Sec. 2652

08/05/2008 - Volume 33, No. 8

Articles

WG&L Journal Insights

In Brief

Code Sec. 401

Code Sec. 664

Code Sec. 671

Code Sec. 691

Code Sec. 1221

Code Sec. 2601

07/01/2008 - Volume 33, No. 7

Articles

WG&L Journal Insights

In Brief

Code Sec. 507

Code Sec. 664

Code Sec. 672

Code Sec. 2055

Code Sec. 2501

Code Sec. 2514

Code Sec. 2601

Code Sec. 2642

Code Sec. 2652

Code Sec. 2702

06/03/2008 - Volume 33, No. 6

Articles

WG&L Journal Insights

In Brief

Code Sec. 664

Code Sec. 2032

Code Sec. 2041

Code Sec. 2056A

Code Sec. 2601

Code Sec. 2642

05/06/2008 - Volume 33, No. 5

Articles

WG&L Journal Insights

In Brief

Code Sec. 664

Code Sec. 2541

Code Sec. 2601

Code Sec. 2613

Code Sec. 2632

Code Sec. 2642

Code Sec. 2652

Code Sec. 2702

Code Sec. 4941

04/01/2008 - Volume 33, No. 4

Articles

WG&L Journal Insights

In Brief

Code Sec. 408

Code Sec. 664

Code Sec. 2514

Code Sec. 2601

Code Sec. 4941

03/04/2008 - Volume 33, No. 3

Articles

WG&L Journal Insights

In Brief

Code Sec. 408

Code Sec. 664

Code Sec. 2601

Code Sec. 2632

Code Sec. 2652

02/05/2008 - Volume 33, No. 2

Articles

WG&L Journal Insights

In Brief

Code Sec. 507

Code Sec. 664

Code Sec. 2209

Code Sec. 2401

Code Sec. 2032A

Code Sec. 2501

Code Sec. 2518

Code Sec. 2519

Code Sec. 2601

Code Sec. 2642

01/02/2008 - Volume 33, No. 1

Articles

WG&L Journal Insights

In Brief

Code Sec. 408

Code Sec. 2401

Code Sec. 2632

Code Sec. 2702

2007

12/04/2007 - Volume 32, No. 12

Articles

WG&L Journal Insights

In Brief

Code Sec. 664

Code Sec. 691

Code Sec. 2042

Code Sec. 2055

Code Sec. 2511

Code Sec. 2512

Code Sec. 2518

Code Sec. 2522

Code Sec. 2601

Code Sec. 2642

11/06/2007 - Volume 32, No. 11

Articles

WG&L Journal Insights

In Brief

Code Sec. 72

Code Sec. 401

Code Sec. 408

Code Sec. 664

Code Sec. 2032

Code Sec. 2056

Code Sec. 2057

Code Sec. 2601

Code Sec. 2632

Code Sec. 2642

Code Sec. 2652

10/02/2007 - Volume 32, No. 10

Articles

WG&L Journal Insights

In Brief

Code Sec. 643

Code Sec. 1221

Code Sec. 2033

Code Sec. 2041

Code Sec. 2601

Code Sec. 2632

Code Sec. 2642

09/04/2007 - Volume 32, No. 9

Articles

WG&L Journal Insights

In Brief

Code Sec. 469

Code Sec. 664

Code Sec. 673

Code Sec. 2041

Code Sec. 2055

Code Sec. 2632

Code Sec. 2652

08/07/2007 - Volume 32, No. 8A

Articles

WG&L Journal Insights

In Brief

Code Sec. 507

Code Sec. 664

Code Sec. 671

Code Sec. 2033

Code Sec. 2044

Code Sec. 2056

Code Sec. 2501

Code Sec. 2601

Code Sec. 2642

Code Sec. 2702

07/03/2007 - Volume 32, No. 7

Articles

WG&L Journal Insights

In Brief

Code Sec. 401

Code Sec. 408

Code Sec. 507

Code Sec. 675

Code Sec. 2056A

Code Sec. 2501

Code Sec. 2601

Code Sec. 2632

Code Sec. 2642

06/05/2007 - Volume 32, No. 6

Articles

WG&L Journal Insights

In Brief

Code Sec. 402

Code Sec. 408

Code Sec. 1001

Code Sec. 2056

Code Sec. 2056A

Code Sec. 2601

Code Sec. 2632

Code Sec. 2642

Code Sec. 6166

05/01/2007 - Volume 32, No. 5

Articles

WG&L Journal Insights

In Brief

Code Sec. 664

Code Sec. 671

Code Sec. 2041

Code Sec. 2057

Code Sec. 2513

Code Sec. 2601

Code Sec. 2632

Code Sec. 2642

04/03/2007 - Volume 32, No. 4

Articles

WG&L Journal Insights

In Brief

Code Sec. 1042

Code Sec. 2038

Code Sec. 2056

Code Sec. 2057

Code Sec. 2503

Code Sec. 2601

Code Sec. 2642

Code Sec. 2652

03/06/2007 - Volume 32, No. 3

Articles

WG&L Journal Insights

In Brief

Code Sec. 401

Code Sec. 408

Code Sec. 2501

Code Sec. 2601

Code Sec. 2642

02/06/2007 - Volume 32, No. 2

Articles

WG&L Journal Insights

In Brief

Code Sec. 402

Code Sec. 408

Code Sec. 691

Code Sec. 2056

Code Sec. 2501

Code Sec. 2642

01/02/2007 - Volume 32, No. 1

Articles

WG&L Journal Insights

In Brief

Code Sec. 72

Code Sec. 408

Code Sec. 643

Code Sec. 664

Code Sec. 2056A

Code Sec. 2522

Code Sec. 2601

Code Sec. 2642

Code Sec. 4941

2006

12/05/2006 - Volume 31, No. 12

Articles

WG&L Journal Insights

In Brief

Code Sec. 61

Code Sec. 401

Code Sec. 408

Code Sec. 2501

Code Sec. 2601

Code Sec. 2632

Code Sec. 2642

11/07/2006 - Volume 31, No. 11

Articles

WG&L Journal Insights

10/03/2006 - Volume 31, No. 10

Articles

WG&L Journal Insights

In Brief

Code Sec. 671

Code Sec. 2041

Code Sec. 2501

Code Sec. 2601

Code Sec. 2632

Code Sec. 2642

Code Sec. 4941

09/05/2006 - Volume 31, No. 9

Articles

WG&L Journal Insights

In Brief

Code Sec. 170

Code Sec. 401

Code Sec. 402

Code Sec. 408

Code Sec. 677

Code Sec. 691

Code Sec. 2014

Code Sec. 2041

Code Sec. 2055

Code Sec. 2056

Code Sec. 2503

Code Sec. 2518

Code Sec. 2522

Code Sec. 2601

Code Sec. 2632

Code Sec. 2642

Code Sec. 2652

Code Sec. 2654

Code Sec. 2702

08/01/2006 - Volume 31, No. 8

Articles

WG&L Journal Insights

07/05/2006 - Volume 31, No. 7

Articles

WG&L Journal Insights

In Brief

Code Sec. 35

Code Sec. 61

Code Sec. 512

Code Sec. 691

Code Sec. 2055

Code Sec. 2601

Code Sec. 2632

Code Sec. 2642

Code Sec. 2654

06/06/2006 - Volume 31, No. 6

Articles

WG&L Journal Insights

In Brief

Code Sec. 401

Code Sec. 408

Code Sec. 663

Code Sec. 664

Code Sec. 691

Code Sec. 1001

Code Sec. 2042

Code Sec. 2056

Code Sec. 2057

Code Sec. 2501

Code Sec. 2518

Code Sec. 2601

Code Sec. 2624

Code Sec. 2642

05/02/2006 - Volume 31, No. 5

Articles

WG&L Journal Insights

In Brief

Code Sec. 163

Code Sec. 401

Code Sec. 408

Code Sec. 642

Code Sec. 664

Code Sec. 2033

Code Sec. 2501

Code Sec. 2518

Code Sec. 2601

Code Sec. 2632

Code Sec. 2642

Code Sec. 4941

Code Sec. 6166

04/04/2006 - Volume 31, No. 4

Articles

WG&L Journal Insights

In Brief

Code Sec. 408

Code Sec. 671

Code Sec. 2056

Code Sec. 2601

03/07/2006 - Volume 31, No. 3

Articles

WG&L Journal Insights

In Brief

Code Sec. 408

Code Sec. 664

Code Sec. 1001

Code Sec. 2032A

Code Sec. 2033

Code Sec. 2056

Code Sec. 2501

Code Sec. 2503

Code Sec. 2511

Code Sec. 2601

Code Sec. 2632

Code Sec. 2642

Code Sec. 2652

02/07/2006 - Volume 31, No. 2

Articles

WG&L Journal Insights

In Brief

Code Sec. 61

Code Sec. 408

Code Sec. 501

Code Sec. 663

Code Sec. 664

Code Sec. 2032A

Code Sec. 2033

Code Sec. 2044

Code Sec. 2101

Code Sec. 2362

Code Sec. 2501

Code Sec. 2503

Code Sec. 2512

Code Sec. 2518

Code Sec. 2601

Code Sec. 2632

Code Sec. 2642

Code Sec. 2651

01/03/2006 - Volume 31, No. 1

Articles

WG&L Journal Insights

In Brief

Code Sec. 642

Code Sec. 671

Code Sec. 2055

Code Sec. 2057

Code Sec. 2601

Code Sec. 2632

Code Sec. 2642

Code Sec. 2652

Code Sec. 4941

Code Sec. 7502

2005

12/06/2005 - Volume 30, No. 12

Articles

WG&L Journal Insights

In Brief

Code Sec. 408

Code Sec. 507

Code Sec. 2057

Code Sec. 2601

Code Sec. 2612

Code Sec. 2642

11/01/2005 - Volume 30, No. 11

Articles

WG&L Journal Insights

In Brief

Code Sec. 402

Code Sec. 664

Code Sec. 2055

Code Sec. 2056

Code Sec. 2601

Code Sec. 2632

Code Sec. 2642

Code Sec. 2652

10/04/2005 - Volume 30, No. 10

Articles

WG&L Journal Insights

In Brief

Code Sec. 61

Code Sec. 71

Code Sec. 401

Code Sec. 691

Code Sec. 2041

Code Sec. 2044

Code Sec. 2055

Code Sec. 2056

Code Sec. 2057

Code Sec. 2511

Code Sec. 2522

Code Sec. 2601

Code Sec. 2632

Code Sec. 2642

09/06/2005 - Volume 30, No. 9

Articles

WG&L Journal Insights

In Brief

Code Sec. 408

Code Sec. 664

Code Sec. 671

Code Sec. 2036

Code Sec. 2056

Code Sec. 2057

Code Sec. 2501

Code Sec. 2503

Code Sec. 2511

Code Sec. 2601

Code Sec. 2632

Code Sec. 2642

Code Sec. 2652

08/02/2005 - Volume 30, No. 8

Articles

WG&L Journal Insights

In Brief

Code Sec. 408

Code Sec. 642

Code Sec. 643

Code Sec. 645

Code Sec. 2032A

Code Sec. 2056

Code Sec. 2601

Code Sec. 2632

Code Sec. 2642

07/05/2005 - Volume 30, No. 7

Articles

WG&L Journal Insights

In Brief

Code Sec. 664

Code Sec. 671

Code Sec. 2032A

Code Sec. 2518

Code Sec. 2601

Code Sec. 2652

06/07/2005 - Volume 30, No. 6

Articles

WG&L Journal Insights

In Brief

Code Sec. 642

Code Sec. 691

Code Sec. 2032

Code Sec. 2042

Code Sec. 2057

Code Sec. 2513

Code Sec. 2518

Code Sec. 2601

Code Sec. 2632

Code Sec. 2642

05/03/2005 - Volume 30, No. 5

Articles

WG&L Journal Insights

In Brief

Code Sec. 408

Code Sec. 2032A

Code Sec. 2053

Code Sec. 2511

Code Sec. 2601

Code Sec. 2642

04/05/2005 - Volume 30, No. 4

Articles

WG&L Journal Insights

In Brief

Code Sec. 401

Code Sec. 408

Code Sec. 2601

Code Sec. 2632

Code Sec. 2642

03/01/2005 - Volume 30, No. 3

Articles

WG&L Journal Insights

In Brief

Code Sec. 457

Code Sec. 2055

Code Sec. 2056

Code Sec. 2057

Code Sec. 2601

Code Sec. 2642

Code Sec. 2652

02/01/2005 - Volume 30, No. 2

Articles

WG&L Journal Insights

In Brief

Code Sec. 408

Code Sec. 671

Code Sec. 2518

Code Sec. 2601

Code Sec. 2642

01/04/2005 - Volume 30, No. 1

Articles

WG&L Journal Insights

In Brief

Code Sec. 401

Code Sec. 641

Code Sec. 2032

Code Sec. 2041

Code Sec. 2053

Code Sec. 2056A

Code Sec. 2056

Code Sec. 2057

Code Sec. 2207A

Code Sec. 2601

Code Sec. 2632

Code Sec. 2642

Code Sec. 2652

2004

12/07/2004 - Volume 29, No. 12

Articles

WG&L Journal Insights

In Brief

Code Sec. 401

Code Sec. 2032A

Code Sec. 2053

Code Sec. 2056

Code Sec. 2056A

Code Sec. 2057

Code Sec. 2518

Code Sec. 2601

Code Sec. 2632

Code Sec. 2642

Code Sec. 2652

11/02/2004 - Volume 29, No. 11

Articles

WG&L Journal Insights

In Brief

Code Sec. 61

Code Sec. 401

Code Sec. 408

Code Sec. 2044

Code Sec. 2501

Code Sec. 2518

Code Sec. 2601

Code Sec. 2642

Code Sec. 2652

10/05/2004 - Volume 29, No. 10

Articles

WG&L Journal Insights

In Brief

Code Sec. 408

Code Sec. 2032

Code Sec. 2055

Code Sec. 2056

Code Sec. 2601

Code Sec. 2632

Code Sec. 2642

09/07/2004 - Volume 29, No. 9

Articles

WG&L Journal Insights

In Brief

Code Sec. 61

Code Sec. 401

Code Sec. 408

Code Sec. 675

Code Sec. 2035

Code Sec. 2601

Code Sec. 2642

08/03/2004 - Volume 29, No. 8

Articles

WG&L Journal Insights

In Brief

Code Sec. 2041

Code Sec. 2055

Code Sec. 2056

Code Sec. 2057

Code Sec. 2601

Code Sec. 2632

Code Sec. 2642

07/06/2004 - Volume 29, No. 7

Articles

WG&L Journal Insights

In Brief

Code Sec. 402

Code Sec. 408

Code Sec. 408A

Code Sec. 644

Code Sec. 2032A

Code Sec. 2033

Code Sec. 2041

Code Sec. 2044

Code Sec. 2055

Code Sec. 2057

Code Sec. 2601

Code Sec. 2632

Code Sec. 2642

06/01/2004 - Volume 29, No. 6

Articles

WG&L Journal Insights

In Brief

Code Sec. 2032

Code Sec. 2038

Code Sec. 2055

Code Sec. 2056

Code Sec. 2501

Code Sec. 2518

Code Sec. 2601

Code Sec. 2632

Code Sec. 2642

Code Sec. 2652

05/04/2004 - Volume 29, No. 5

Articles

WG&L Journal Insights

In Brief

Code Sec. 408

Code Sec. 664

Code Sec. 2044

Code Sec. 2056

Code Sec. 2642

04/06/2004 - Volume 29, No. 4

Articles

WG&L Journal Insights

In Brief

Code Sec. 1001

Code Sec. 2041

Code Sec. 2044

Code Sec. 2056

Code Sec. 2057

Code Sec. 2501

Code Sec. 2513

Code Sec. 2601

Code Sec. 2642

Code Sec. 2652

03/02/2004 - Volume 29, No. 3

Articles

WG&L Journal Insights

In Brief

Code Sec. 644

Code Sec. 2032

Code Sec. 2041

Code Sec. 2044

Code Sec. 2513

Code Sec. 2518

Code Sec. 2632

Code Sec. 2642

02/03/2004 - Volume 29, No. 2

Articles

WG&L Journal Insights

In Brief

Code Sec. 170

Code Sec. 1001

Code Sec. 2036

Code Sec. 2041

Code Sec. 2042

Code Sec. 2044

Code Sec. 2055

Code Sec. 2501

Code Sec. 2631

Code Sec. 2632

Code Sec. 2642

01/06/2004 - Volume 29, No. 1

Articles

WG&L Journal Insights

In Brief

Code Sec. 408

Code Sec. 2032

Code Sec. 2036

Code Sec. 2055

Code Sec. 2056

Code Sec. 2057

Code Sec. 2501

Code Sec. 2511

Code Sec. 2632

Code Sec. 2642

2003

12/02/2003 - Volume 28, No. 14

Articles

WG&L Journal Insights

In Brief

Code Sec. 72

Code Sec. 408

Code Sec. 2036

Code Sec. 2601

Code Sec. 2632

Code Sec. 2642

11/04/2003 - Volume 28, No. 11

Articles

WG&L Journal Insights

In Brief

Code Sec. 61

Code Sec. 664

Code Sec. 2032

Code Sec. 2503

Code Sec. 2601

Code Sec. 2632

Code Sec. 2642

Code Sec. 2651

Code Sec. 6166

10/07/2003 - Volume 28, No. 10

Articles

WG&L Journal Insights

In Brief

Code Sec. 642

Code Sec. 664

Code Sec. 684

Code Sec. 2044

Code Sec. 2057

Code Sec. 2501

Code Sec. 2511

Code Sec. 2632

Code Sec. 2642

Code Sec. 6166

09/02/2003 - Volume 28, No. 9

Articles

WG&L Journal Insights

In Brief

Code Sec. 61

Code Sec. 408

Code Sec. 664

Code Sec. 2501

Code Sec. 2518

Code Sec. 2642

08/05/2003 - Volume 28, No. 8

Articles

WG&L Journal Insights

In Brief

Code Sec. 642

Code Sec. 2032

Code Sec. 2055

Code Sec. 2507

Code Sec. 2511

Code Sec. 2519

Code Sec. 2601

Code Sec. 2632

Code Sec. 2642

Code Sec. 2652

07/01/2003 - Volume 28, No. 7

Articles

WG&L Journal Insights

In Brief

Code Sec. 61

Code Sec. 401

Code Sec. 403

Code Sec. 2032

Code Sec. 2055

Code Sec. 2056

Code Sec. 2601

Code Sec. 2631

Code Sec. 2632

Code Sec. 2642

06/03/2003 - Volume 28, No. 6

Articles

WG&L Journal Insights

In Brief

Code Sec. 61

Code Sec. 2032

Code Sec. 2033

Code Sec. 2044

Code Sec. 2501

Code Sec. 2513

Code Sec. 2601

Code Sec. 2632

Code Sec. 2642

Code Sec. 2702

Code Sec. 6166

05/06/2003 - Volume 28, No. 5

Articles

WG&L Journal Insights

In Brief

Code Sec. 512

Code Sec. 691

Code Sec. 1001

Code Sec. 2035

Code Sec. 2057

Code Sec. 2523

Code Sec. 2601

Code Sec. 2631

Code Sec. 2632

Code Sec. 2642

Code Sec. 2652

04/01/2003 - Volume 28, No. 4

Articles

WG&L Journal Insights

In Brief

Code Sec. 664

Code Sec. 2041

Code Sec. 2056A

Code Sec. 2501

Code Sec. 2601

Code Sec. 2632

Code Sec. 2642

03/04/2003 - Volume 28, No. 3

Articles

WG&L Journal Insights

In Brief

Code Sec. 61

Code Sec. 664

Code Sec. 2055

Code Sec. 2601

Code Sec. 2642

Code Sec. 2652

02/04/2003 - Volume 28, No. 2

Articles

WG&L Journal Insights

01/07/2003 - Volume 28, No. 1

Articles

WG&L Journal Insights

2002

12/03/2002 - Volume 27, No. 12

Articles

WG&L Journal Insights

11/05/2002 - Volume 27, No. 11

Articles

WG&L Journal Insights

10/01/2002 - Volume 27, No. 10

Articles

WG&L Journal Insights

09/03/2002 - Volume 27, No. 9

Articles

WG&L Journal Insights

08/06/2002 - Volume 27, No. 8

Articles

WG&L Journal Insights

07/02/2002 - Volume 27, No. 7

Articles

WG&L Journal Insights

06/04/2002 - Volume 27, No. 6

Articles

WG&L Journal Insights

05/07/2002 - Volume 27, No. 5

Articles

WG&L Journal Insights

04/02/2002 - Volume 27, No. 4

Articles

WG&L Journal Insights

03/05/2002 - Volume 27, No. 3

Articles

WG&L Journal Insights

02/05/2002 - Volume 27, No. 2

01/01/2002 - Volume 27, No. 1

Articles

WG&L Journal Insights

2001

12/04/2001 - Volume 26, No. 12

11/06/2001 - Volume 26, No. 11

10/02/2001 - Volume 26, No. 10

Articles

WG&L Journal Insights

09/04/2001 - Volume 26, No. 9

Articles

WG&L Journal Insights

08/07/2001 - Volume 26, No. 8

Articles

WG&L Journal Insights

07/03/2001 - Volume 26, No. 7

Articles

WG&L Journal Insights

06/05/2001 - Volume 26, No. 6

Articles

WG&L Journal Insights

05/01/2001 - Volume 26, No. 5

Articles

WG&L Journal Insights

04/03/2001 - Volume 26, No. 4

Articles

WG&L Journal Insights

03/06/2001 - Volume 26, No. 3

Articles

WG&L Journal Insights

02/06/2001 - Volume 26, No. 2

Articles

WG&L Journal Insights

01/02/2001 - Volume 26, No. 1

Articles

WG&L Journal Insights

2000

12/05/2000 - Volume 25, No. 12

Articles

WG&L Journal Insights

11/07/2000 - Volume 25, No. 11

Articles

WG&L Journal Insights

10/03/2000 - Volume 25, No. 10

Articles

WG&L Journal Insights

09/05/2000 - Volume 25, No. 9

Articles

WG&L Journal Insights

08/08/2000 - Volume 25, No. 8

07/04/2000 - Volume 25, No. 7

06/06/2000 - Volume 25, No. 6

05/02/2000 - Volume 25, No. 5

04/04/2000 - Volume 25, No. 4

03/07/2000 - Volume 25, No. 3

02/01/2000 - Volume 25, No. 2

01/04/2000 - Volume 25, No. 1

1999

12/07/1999 - Volume 24, No. 12

11/02/1999 - Volume 24, No. 11

10/05/1999 - Volume 24, No. 10

09/07/1999 - Volume 24, No. 9

08/03/1999 - Volume 24, No. 8

07/06/1999 - Volume 24, No. 7

06/01/1999 - Volume 24, No. 6

05/04/1999 - Volume 24, No. 5

04/06/1999 - Volume 24, No. 4

03/02/1999 - Volume 24, No. 3

02/02/1999 - Volume 24, No. 2

01/05/1999 - Volume 24, No. 1

1998

12/01/1998 - Volume 23, No. 12

11/03/1998 - Volume 22, No. 11

10/06/1998 - Volume 22, No. 10

09/01/1998 - Volume 22, No. 9

08/06/1998 - Volume 22, No. 8

07/07/1998 - Volume 23, No. 7

06/02/1998 - Volume 23, No. 6

05/05/1998 - Volume 23, No. 5

04/07/1998 - Volume 23, No. 4

03/03/1998 - Volume 23, No. 4

02/03/1998 - Volume 23, No. 2

01/06/1998 - Volume 23, No. 1

1997

12/02/1997 - Volume 22, No. 25

11/04/1997 - Volume 22, No. 23

10/07/1997 - Volume 22, No. 21

09/09/1997 - Volume 22, No. 9

08/12/1997 - Volume 22, No. 17

07/01/1997 - Volume 22, No. 14

06/03/1997 - Volume 22, No. 12

05/06/1997 - Volume 22, No. 10

04/08/1997 - Volume 22, No. 8

03/11/1997 - Volume 22, No. 6

02/11/1997 - Volume 22, No. 2

01/06/1997 - Volume 2, No. 1

1996

12/03/1996 - Volume 21, No. 12

11/05/1996 - Volume 21, No. 11

10/08/1996 - Volume 21, No. 10

09/10/1996 - Volume 21, No. 9

08/13/1996 - Volume 21, No. 8

07/02/1996 - Volume 21, No. 7

06/04/1996 - Volume 21, No. 6

05/07/1996 - Volume 21, No. 5

04/09/1996 - Volume 21, No. 4

03/12/1996 - Volume 21, No. 3

02/13/1996 - Volume 21, No. 2

01/02/1996 - Volume 21, No. 1

1995

12/05/1995 - Volume 20, No. 12

11/07/1995 - Volume 20, No. 11

10/10/1995 - Volume 20, No. 10

09/12/1995 - Volume 20, No. 9

08/01/1995 - Volume 20, No. 8
---