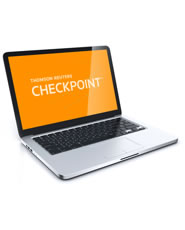 Federal Income Tax of Passive Activities

Federal Income Taxation of Passive Activities is an invaluable reference that contains quick answers to all your questions on how to minimize the tax consequences of passive activity loss rules.
Do you know if you or your clients are meeting the requirements of the "500 hour" test? The "substantially all" test or the "personal service activity" test? This treatise will provide the quantitative analysis necessary to understand whether business and investment activities fall under the jurisdiction of Section 469's passive loss rules.
Sutton & Howell-Smith: Federal Income Taxation of Passive Activities

Part I INTRODUCTION

Chapter 1: Overview of the Passive Loss Rules

Part II STATUTORY FRAMEWORK

Chapter 2: General Treatment of Passive Activity Losses

Chapter 3: Treatment of Passive Activity Credits

Chapter 4: Identifying Separate Activities

Chapter 5: Material Participation

Chapter 6: Dispositions of Property and Activities

Part III PASSIVE INCOME AND LOSS—SPECIFIC INCLUSIONS AND EXCLUSIONS

Chapter 7: Portfolio Income and Expense

Chapter 8: Self-Charged Rules [Revised]

Chapter 9: Other Nonpassive Items

Part IV SPECIAL TYPES OF ACTIVITIES

Chapter 10: Rental Activities

Chapter 11: Rental Real Estate Activities—The $25,000 Rental Real Estate Offset

Chapter 12: Oil and Gas Activities

Part V RULES RELATING TO ENTITIES

Chapter 13: Special Problems of Partnerships and S Corporations

Chapter 14: Application to C Corporations

Chapter 15: Estates and Trusts

Part VI MISCELLANEOUS TOPICS

Chapter 16: Interaction of Passive Loss Rules With Other Tax Law

Chapter 17: Effective Dates and Transition Rules

Chapter 18: Allocation of Interest Expense

Chapter 19: Section 1411 and the Application of the Passive Activity Rules

Appendix A. Comprehensive Examples With Completed Forms
---