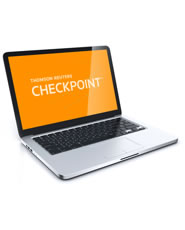 Federal Tax Coordinator Library A: Michigan

Product Information
Frequency of Updates:




Ongoing

Brand:

Research Institute of America
Federal Tax Coordinator Library A provides RIA's renowned editorial in-depth analysis of federal laws, plus updates of primary source materials. It provides you with the best in-depth, complete answers to hundreds of state tax questions. You'll also have access to the largest complement of forms and instructions (with links to IRS publications), and the most extensive carry-forward capabilities and calculation logic of any forms product.
The Federal Tax Coordinator gets you directly to the answer to your problem. Each RIA paragraph represents just one idea, concisely written in business English, so that you can understand the answer and get to the point more quickly, without wasting valuable time and without having to scroll endlessly through a multitude of screens. What's more, the authoritative analysis of federal tax laws is supported by cites to both official authorities such as the Internal Revenue Code, Tax Court and other federal court cases, Treasury regulations, IRS administrative releases such as revenue rulings and revenue procedures, and unofficial authorities such as IRS technical advice memorandums, letter rulings, field service advice, service center advice, and chief counsel advice. This product is comprehensive and easy to use.
Elections & Compliance Statements also included provide complete documentation of over 500 elections and compliance statements. Explanatory material providing clear and concise information regarding the fundamental rules governing Elections and Compliance statements. Cites to controlling points of authority and selected portions of analysis Fill-in and document assembly with specific taxpayer information. Users can link directly from any "Statement to Use" within a RIA federal tax research product to the specific Election or Compliance statement, or from an Election or Compliance statement to text, cited Code, or regulation.
Editors' value-added practical guidance commentary provides professional insights above and beyond the cited analysis of the law in the form of:
Observations -- insights beyond the cited authorities and illuminate gray areas of law
Cautions -- warnings of dangers that may arise in a particular situation
Illustrations -- clarifications of rules and regulations with easy to follow examples
Recommendations --specific, carefully studied guides to action to take advantage of tax-saving opportunities or avoid tax traps and pitfalls.
Form or statement to use -- direction to the specific form or statement to file
Analysis and primary source material is continuously updated in place, and is not just appended onto the end of existing paragraphs. Primary source materials updated daily; analysis updated at least twice/week.
Extensive cross-referencing and linking provide you with ready access to analysis and source material that is related to your search query. For example, top-of-the-line and sideline links in Code and Regs, provide one-click access to analytical materials that deal with the specific point of law mentioned in the Code and Regs.
RIA's Federal Tax Coordinator 2d brings together in-depth federal tax law analysis, expert commentary and all the official sources in one state-of-the-art research tool:
RIA's highly experienced, full-time staff of experts insures you have consistent, high quality analysis and commentary.
Thorough coverage of Income, and Estate and Gift taxes, and comprehensive coverage of Excise, FICA and FUTA - organized by subject for easy access. And, all conveniently updated in place so there's no need to track down recent developments.
The broad and detailed reference tables provided with each chapter insure you don't overlook any possible ramifications or solutions to your problem.
Authoritative analysis of the Federal tax law written in business English and cited to authorities, allow you to start with the answer. Each RIA paragraph represents just one idea, concisely written. This saves time and gives you the peace of mind knowing you have the best solution.
Editor's commentary in the form of Observations, Recommendations, Cautions and Illustrations provide professional insights above and beyond the analysis of the law.
Extensive cites to the authorities to support the analysis.
Includes RIA's complete compilation of the Internal Revenue Code and Treasury Regulations for speedy reference.
Implementation guidelines with references to the forms, elections and statements to use, with direction on where to locate model language and filled in forms.
Proven practice tools, sample client letters, checklists of tax-saving opportunities and other practice aids to help you better serve your clients while generating revenue.
The premier Federal Tax Weekly Alert newsletter provides commentary and reports on all significant federal tax developments. RIA Federal Tax Handbook for quick on point answers to your day-to-day tax questions.
---