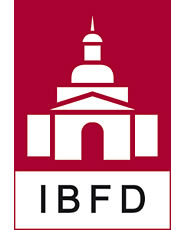 IBFD Global Tax Explorer

IBFD Global Tax Explorer seamlessly links the world's most extensive and accurate source of tax treaties with regularly updated country information in different levels of detail.
Subscribers have access to the following:
Global Tax Surveys including Country Key Features and Withholding Rates Tables - Currently includes overviews of tax systems in more than 215 countries and is continuously expanded. This unique online service is designed to enable complete cross-referencing within the chapters on individual and corporate country tax law. Includes a country comparison tool for key features.
Tax Treaty Case Law - Allows direct access to worldwide court decisions and case summaries, and is a unique and practical tool for resolving issues regarding the interpretation and application of tax treaties.
Tax Treaties Database - The world's most extensive and accurate source of tax treaties. Provides you with the latest official texts from the global tax treaty network and complete domestic and cross-border rates on dividends, royalties and interest. Packed with 6,000 tax and social security treaty documents including protocols, supplementary agreements and exchanges of notes to these treaties.
Tax News Service (TNS) - Correspondents from all over the world keep you up to date with the latest international tax news and background information and an email service keeps you informed on a daily basis.
IBFD International Tax Glossary - This comprehensive glossary contains more than 2,000 descriptions of tax terms, clearly and concisely defined in English.
For more information, or to request a free trial of IBFD Global Tax Explorer, please call +1-800-950-1216 or contact your sales representative.
---