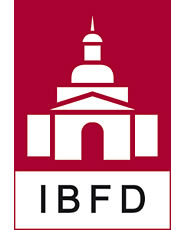 IBFD International Transfer Pricing Journal
IBFD International Transfer Pricing Journal represents a worldwide view on transfer pricing issues for corporate tax purposes. Its approach is to combine reports on important domestic transfer pricing developments with analytical and comparative surveys of topics within the transfer pricing sphere.
Main contents:
Different perspectives in substantial country surveys written by respected local specialists
Country-by-country analysis of issues in transfer pricing
Access to the complete online archive dating back to 1999
Benefits:
Articles and news items are based on research and contributions from professionals from various countries and the OECD to ensure that coverage is truly global
Articles can be exported to MS Word quickly and easily
Articles are made available on publication
Countries covered:
Argentina, Australia, Austria, Belgium, Brazil, Bulgaria, Canada, China (People's Rep.), Colombia, Czech Republic, Denmark, Finland, France, Germany, India, Ireland, Italy, Japan, Korea (Dem. People's Rep.), Luxembourg, Mexico, Netherlands, New Zealand, Norway, Pakistan, Poland, Portugal, Romania, Russia, Singapore, South Africa, Spain, Sweden, Switzerland, Thailand, United Kingdom, United States, Uruguay.