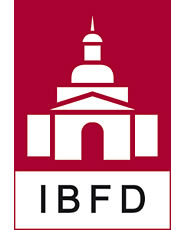 IBFD Latin American Tax Explorer Plus
IBFD's Latin American Tax Explorer Plus provides country-by-country descriptions of all the tax systems in the Latin American region in standardized outlines and different levels of detail. This is complemented with practical guides for investment and a wide range of primary source information collected and commented on by IBFD.
Main Contents:
Tax News Service
Country Key Features
Country Surveys
Country Analyses
Withholding Rates Tables
Treaties
Models
Tax Treaty Case Law
Glossary (IBFD International Tax Glossary)
Tools:
Key Features Comparison
Treaty and Model Comparison
Note: This regional collection has the same contents and tools as Global Tax Explorer Plus, but is limited to the Latin American region.
Benefits:
Country-by-country descriptions of tax systems in standardized outlines and in different levels of detail
Comprehensive collection of primary source information (Tax Treaties, Models, EU Law and Case Law)
Easy-to-use and quick search facilities
Quick and easy export of data to MS Word
Frequent updates
Access for up to five users (additional users for a small fee)
Countries covered:
Argentina, Bolivia, Brazil, Chile, Colombia, Costa Rica, Ecuador, El Salvador, Guatemala, Honduras, Mexico, Nicaragua, Panama, Paraguay, Peru, Uruguay, Venezuela.