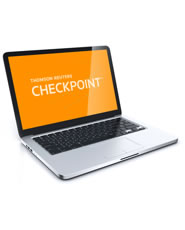 International Tax Expert
International Tax Expert (ITE) is a software tool with features that include advanced tax rate look up tables, optimization of withholding taxes and cross border tax calculator.
With International Tax Expert, you can:
Display all domestic and treaty tax rates for 120 countries for calculating the total tax costs in a given cross-border transaction, including withholding tax rates, effective tax rates, tax credit methods, and matching credit rates
Discover beneficial tax planning ideas in a few simple steps
Quickly calculate tax costs and benefits of a cross border transaction
Instantly create tax rate memos with supporting documents such as treaty articles and calculations details
Unlike other tax tables, ITE provides users with complete tax information by showing the overall tax impact of the transaction on both the payer and the receiver.
Countries covered:
Algeria, Argentina, Australia, Austria, Bahamas, Bahrain, Barbados, Belarus, Belgium, Bermuda, Bolivia, Brazil, British Virgin Islands, Bulgaria, Cameroon, Canada, Cayman Islands, Chile, China (People's Rep.), Colombia, Costa Rica, Croatia, Cyprus, Czech Republic, Denmark, Ecuador, Egypt, El Salvador, Estonia, Finland, France, Gabon, Germany, Gibraltar, Greece, Guatemala, Hong Kong, Hungary, Iceland, India, Indonesia, Iran, Ireland, Isle of Man, Israel, Italy, Ivory Coast, Jamaica, Japan, Jersey, Kazakhstan, Kenya, Korea (Rep.), Kuwait, Latvia, Lebanon, Liechtenstein, Lithuania, Luxembourg, Malaysia, Malawi, Mali, Malta, Mauritius, Mexico, Monaco, Morocco, Netherlands, Netherlands Antilles, New Zealand, Nicaragua, Nigeria, Norway, Oman, Pakistan, Panama, Paraguay, Peru, Philippines, Poland, Portugal, Puerto Rico, Qatar, Romania, Russia, Saudi Arabia, Senegal, Singapore, Slovak Republic, Slovenia, Sri Lanka, South Africa, Spain, Sweden, Switzerland, Taiwan, Thailand, Togo, Trinidad & Tobago, Tunisia, Turkey, Ukraine, United Arab Republic, United Kingdom, United States, Uruguay, Venezuela, Vietnam, Zimbabwe.