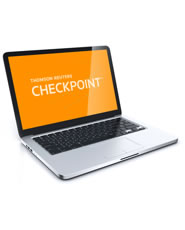 International Tax Library

Product Information
Brand:

Research Institute of America
International Tax Library is a complete international tax solution. For the fastest, most accurate research possible, you can simultaneously search analytical and primary source materials. This resource helps tax experts and tax novices react quickly to global events affecting their tax situation or the tax circumstances of their company.
International Tax Library consists of the following titles:
Foreign Tax Credits
U.S. International Tax Forms Manual: Compliance and Reporting
U.S. International Taxation
U.S. International Taxation: Agreements, Checklists & Commentary
U.S. Taxation of Foreign-Controlled Businesses
U.S. Taxation of International Mergers, Acquisitions and Joint Ventures
Analysis of United States Income Tax Treaties
International Taxation: Withholding
U.S. Tax Treaties Database
Subscription also includes:

International Taxes Weekly -- a weekly electronic newsletter providing coverage of all major international tax developments.
Journal of International Taxation -- an authoritative, in-depth, and practical analysis of the laws, regulations, treaties, and decisions governing U.S. taxation globally.
Journal of Taxation -- in-depth analysis and practical guidance to help you prepare successful tax-saving strategies and positions. This authoritative journal keeps you up-to-date on the latest tax law changes, court decisions, revenue rulings and administrative actions and shows how they affect you and your clients.
---