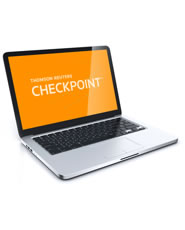 International Tax Rates Create-a-Chart

Product Information
Brand:

Research Institute of America
International Tax Rates Create a Chart is a unique interactive tool that provides immediate access to the most up-to-date international tax rate charts.
International Tax Rates Create a Chart creates significant time-saving opportunities for the international tax professional. It allows users to create charts listing quick reference information from different countries with links to the translated text of worldwide tax and commercial laws. Just select a chart type and then select one or more jurisdictions to include in the generated table of information.
Step #1: Choose your chart type:
Corporate Tax Rates
Value Added Tax (VAT) Rates
Individual Income Tax Rates
Step #2: Choose your specific country or entire regions:
Africa
Asia-Pacific
Canada
Caribbean
Europe
Latin America
Mexico
Middle East
Step #3: Create the Chart!