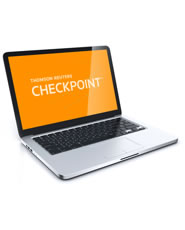 Orbitax Essential International Tax Solutions - 100 Entities
Orbitax Essential International Tax Solutions provides you with a central, customized tax dashboard for the global enterprise, complete with everything you need to manage your global tax requirements quickly, easily, and with greater confidence - all in one place.
Essential International Tax Solutions consists of three modules that work together to help you accomplish key global tax management objectives:
Research and Planning Solution: proactively manage your worldwide effective tax rate
Look up tax rates and tax rules for 120 countries and 9 payment streams
Use checklists of practice proven international tax strategies
Create comprehensive reports containing schematics of alternative tax structures, global tax content and details of worldwide tax calculation results under alternative scenarios
Compliance Solution: efficiently monitor and direct global compliance
Create a tax calendar for all your legal entities
Collaborate with colleagues to keep track of due dates and collect filed forms
Access tax forms translated into English for over 80 countries
Automatically translate additional forms into English or any other language 
Entity Management and Charting Solution: create and manage your entities globally
Create visual representations of your legal entity chart
Use filters to create one or more sub charts
Produce a compressive report with details of entity data, cross border transaction data and charts
Essential International Tax Solutions enables you to leverage its powerful entity charting and management capabilities, combined with the tax rate and compliance information in the Research/Planning and Compliance Solutions to create, display, and maintain your own specific company data, including entity charts and attributes, transactions, and tax compliance commitments.
Essential International Tax Solutions is the latest evolution in a powerful line of international tax products created by Orbitax. Orbitax provides a range of international tax decision support, data management and analysis tools, seamlessly linked to the underlying tax laws and regulations of 120 countries. Its solution-based offerings allow tax professionals to dramatically reduce the time spent on research, compliance, entity data management and modeling the worldwide tax impact of cross border transaction and entity chart changes with a view to optimizing cash flows tied up in taxation.