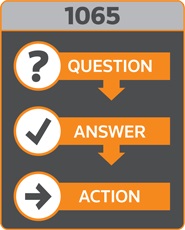 PPC's 1065 Deskbook
Product Information
Frequency of Updates:

Annually with one Supplement (as needed)

Brand:

Practitioners Publishing
The 2013 tax year print and ProView eBook editions will be available in December 2013. You can pre-order your edition today.
The IRS is ratcheting up enforcement efforts against partnerships and LLCs taxed as partnerships. It's also focusing on return preparer missteps as a cost-effective way of reducing the tax gap.
To keep your clients out of hot water, and to enable you and your staff to work efficiently and profitably, PPC's 1065 Deskbook provides:
A new quality control template that guides users through a series of return preparation checklists, computational worksheets, sample elections and other practice tools that promote due diligence in the preparation and review of partnership returns
Sample filled-in K-1s that provide the lines and codes for reporting various pass-through items to the partners, which will help your clients avoid matching problems
The reporting consequences of recent tax law changes (e.g., Reporting information to partners related to the new 3.8% net investment income tax (NIIT). Partner self-employment income subject to the additional 0.9% Medicare tax)
Update to date coverage on recently issued regulations such as the final regulations that deal with tangible property
The Deskbook points out elections and other tax-saving opportunities while preparing the return; plus, the tax planning roadmap highlights planning opportunities that you and your staff can pursue after busy season.
List of Content (Click any title to expand the list)
INTRODUCTORY MATERIAL

ABOUT THE AUTHORS AND REVIEWERS . . .
LIST OF SUBSTANTIVE CHANGES AND ADDITIONS
FORMATION OF PARTNERSHIP

Chapter 1: Organizational, Syndication, and Start-up Expenses (Pre-opening Expenses)

Introduction
KEY ISSUE 1A Understanding the Tax Treatment of Organizational Expenses.

Election to Deduct and Amortize
Election Options and Procedures
Special Rules for Cash-basis Partnerships
Nondeductible and Nonamortizable Organizational Expenses
When Does a Partnership's Business Commence?
Presentation of Deduction or Amortization Expense on Partnership Tax Return
Treatment of Organization Costs When Partnership Liquidates or Terminates

KEY ISSUE 1B Understanding the Tax Treatment of Syndication Costs.
KEY ISSUE 1C Understanding the Tax Treatment of Section 195 Start-up Expenses and Other Preopening Expenditures.

Start-up Period Defined
Election to Deduct and Amortize
Election Options and Procedures
Special Rules for Cash-basis Partnerships
Nondeductible and Nonamortizable Start-up Expenses
Presentation of Deduction or Amortization Expense on Partnership Tax Return
Treatment of Start-up Expenses upon the Disposition of a Trade or Business or Liquidation or Termination of the Partnership
Understanding How the Section 263(a) Regulations Affect Preopening Expenditures
Treatment of Amounts Required to Be Capitalized under the Section 263(a) Regulations
Impact of Section 263(a) Regulations on Preopening Expenditures to Start Up a New Business
Tax Compliance Procedure for Preopening Expenditures to Start Up a New Business
Separate Section 263(a) Capitalization Rules for Certain Costs to Facilitate Acquisitive Transactions

KEY ISSUE 1D Distinguishing Organizational, Syndication, and Start-up Expenses from Other Preopening Expenditures.
KEY ISSUE 1E Summary Table for Tax Treatment of Preopening Expenses.
ILLUSTRATION 1-1: Completed Election Statement to Capitalize Partnership Organizational Expenses
ILLUSTRATION 1-2: Completed Election Statement to Capitalize Partnership Start-up Expenses
ILLUSTRATION 1-3: Schedule K-1 Disclosing Amount of Capitalized Syndication Costs upon Winding Up of Partnership
ILLUSTRATION 1-4: Form 4562 Showing Amortization of Organizational and Start-up Expenses

Chapter 2: Contributions of Property or Services

Introduction
KEY ISSUE 2A Determining the Partnership's Basis in Contributed Property and Contributing Partner's Basis in Partnership Interest Received.

Impact of Gain Recognition by Partner
Single-basis Concept for Partnership Interest

KEY ISSUE 2B Understanding the Tax Effects of Liabilities.

Effect of Partnership Liabilities on Contributing Partner
Contribution of Property Encumbered by Debt
Effect of Liabilities on Existing Partners and the Partnership
Contribution of Cash-basis Receivables and Liabilities

KEY ISSUE 2C Determining Holding Periods of Contributed Property and Partnership Interest.

Holding Period of Partnership Interest
Partnership's Holding Period of Contributed Assets

KEY ISSUE 2D Contributing Recapture Property.

Effect on the Contributing Partner
Effect on the Partnership

KEY ISSUE 2E Characterizing Gain or Loss Recognized upon Contribution of Property.

Character of Gain to Contributing Partner
Character and Reporting of Gain to Other Partners
Character of Gain or Loss upon Partnership's Subsequent Sale of Contributed Property

KEY ISSUE 2F Determining Effect of Contribution on Accounting Methods.

Depreciation Methods
Suspended Losses

KEY ISSUE 2G Contributing Long-term Contracts.
KEY ISSUE 2H Contributing Services.
ILLUSTRATION 2-1: Schedule K-1 Showing Contribution of Unencumbered Property
ILLUSTRATION 2-2: Schedule K-1 Showing Contribution of Encumbered Property
ILLUSTRATION 2-3: Schedule K-1 Showing Contribution Resulting in Negative Tax Basis Capital Account
ILLUSTRATION 2-4: Schedule K-1 Showing Contributing Partner's Basis from Preexisting Partnership Liabilities
ADMINISTRATIVE MATTERS

Chapter 3: Selecting the Tax Year

Introduction
KEY ISSUE 3A Understanding the Partnership Year-end Rules.
KEY ISSUE 3B Applying the Required Year Rules.

Tax Years of Partnerships with Foreign or Tax-exempt Partners
Majority Interest Required Year Rule
Principal Partners Required Year Rule
Least Aggregate Deferral of Income Required Year Rule
Impact of Partners' Year-end Changes on Partnership's Required Year
Adoption of a Year-end for a New Partnership
Recognizing When a Partnership's Required Year Changes
Automatic Approval Process for Adoption, Change, or Retention of Tax Year

KEY ISSUE 3C Applying the Nonconforming Tax Year Rules.

Natural Business Year Exception
Facts and Circumstances Business Purpose Exception
Requesting a Year Based on a Business Purpose
Nonconforming Year Based on a Section 444 Election
When Is a Section 444 Election Beneficial?

KEY ISSUE 3D Electing a Tax Year under IRC Sec. 444.

Backup Section 444 Elections

KEY ISSUE 3E Required Payments (or Refunds) after Making the Section 444 Election.

Procedure to Make Required Payment
Required Payments Are Like Prepaid Tax Deposits
Timing of Refund Claim for Excess Required Payments

KEY ISSUE 3F Determining Tax Year of Member of Tiered Partnership.
KEY ISSUE 3G Applying the Short Tax Year Rules.
ILLUSTRATION 3-1: Form 1128 for Partnership Requesting a Natural Business Year-end

Chapter 4: Accounting Methods

Introduction
KEY ISSUE 4A Knowing the Limitations on Use of the Cash Method.

Tax Shelter Limitation
Qualifying under Rev. Proc. 2001-10
Qualifying under Rev. Proc. 2002-28
Changing to the Cash Method
Handling Cost of Materials under Cash Method
Accounting Methods for Partnerships with Inventories
Choosing a Hybrid Accounting Method
Partnerships Engaged in Farming Business
Using the Nonaccrual Experience (NAE) Method

KEY ISSUE 4B Electing and Using the Accrual Method.

Handling Advance Trade Discounts
Electing to Defer Taxability of Advance Payments
Understanding the Economic Performance Rules
Applying the Three and a Half-month Safe Harbor Rule
Making Payments in Order for Certain Expenses to Be Deducted
Understanding When a Payment Is Considered Made
Recurring Item Exception to Economic Performance Rules

KEY ISSUE 4C Changing from the Cash to Accrual Method.
KEY ISSUE 4D Changing Accounting Methods.

Requesting an Accounting Method Change for Nonautomatic Changes
Qualifying for a Six-month or 12-month Extension
Knowing When Nonautomatic Extensions Are Available
Computing the Section 481(a) Adjustment
Utilizing the Automatic Change Revenue Procedures
Automatic Changes under Tangible Property Regulations
Involuntary Accounting Method Changes

KEY ISSUE 4E Changing Erroneous Methods of Accounting.
KEY ISSUE 4F Correcting Depreciation Deductions.

Applying the Automatic Change Procedures
Property Eligible for the Automatic Change Procedure

ILLUSTRATION 4-1: Requesting a Cash to Accrual Accounting Method Change
ILLUSTRATION 4-2: Requesting an Accrual to Cash Accounting Method Change

Chapter 5: Partnership Tax Elections

Introduction
KEY ISSUE 5A Making the Check-the-box Election to Select Entity Classification.
KEY ISSUE 5B Determining if a Partnership Exists and Electing Out of the Partnership Tax Provisions.

When Does a Partnership Exist for Tax Purposes?
One Method for Determining If a Partnership Exists
Co-owners Can Elect Out of Partnership Status in Some Circumstances
Why Elect Out?
Affirmatively Electing Out (Blank Form 1065 Method)
Electing Out Based on Facts and Circumstances
When Not to Elect Out
Electing Out for Husband-wife Qualified Joint Ventures
Special Rules for Unincorporated Businesses in Community Property States
Beware of Penalty for Failing to File Partnership Returns

KEY ISSUE 5C Using the Simplified Filing Rules for Electing Large Partnerships.

Computation of Taxable Income
Simplified Flow-through
Elections and Limitations
Termination of an Electing Large Partnership
Other Specially Treated Items

KEY ISSUE 5D Extending Time to Make a Partnership Election.

Automatic Extensions
Other (Nonautomatic) Extensions

ILLUSTRATION 5-1: Filing an Entity Classification Election
ILLUSTRATION 5-2: Electing Out of Partnership Tax Status

Chapter 6: The TMP, Amended Returns, and Due Diligence in Form 1065 Preparation

Introduction
KEY ISSUE 6A Identifying the Tax Matters Partner (TMP).

Small Partnership Exception
How to Make the TMP Designation
Selection of a New TMP
Revocation of TMP Designation
Resignation of TMP
Merger or Termination
TMP under Criminal Investigation
Termination of TMP Designation
Who Is TMP When the Partnership Has Not Made a Designation?

KEY ISSUE 6B Identifying Partnership versus Nonpartnership Items.

Small Partnership Exception
What Is a Partnership Item?
When Does a Partnership Item Become a Nonpartnership Item?
Notice of Inconsistent Treatment
Special Rules for Tiered Ownership Structures

KEY ISSUE 6C Requesting an Administrative Adjustment or Amended Return.

Change in Method of Filing
Administrative Adjustment Request (AAR)
Amending Returns for Small Partnerships
Form 8082 [Notice of Inconsistent Treatment or Amended Return (AAR)]
Form 1065X [Amended Return or Administrative Adjustment Request (AAR)]

KEY ISSUE 6D Knowing the Statute of Limitations for Partnership Items.

Relationship of Individual and Partnership Statute of Limitations
Fraud
Substantial Understatement
No Return Filed
Partnership Items Become Nonpartnership Items
Extension of Statute

KEY ISSUE 6E Avoiding Form 1065 Preparer Penalties.

Understanding the Basic and Increased Preparer Penalties
Who Is a Preparer?
Form 1065 Preparer as Preparer of Partners' Returns
Qualifying for the Reliance Exception
Qualifying for the Adequate Disclosure Exception
Importance of Due Diligence

KEY ISSUE 6F IRS Registration and Regulation of Tax Return Preparers.

Overview of Application and Renewal Process
Competency Exam
Continuing Education
Scope of Return Preparer Designation
Solicitation and Advertising

KEY ISSUE 6G Handling Conflicts between the Taxpayer Penalty Rules and Preparer Penalty Rules.
KEY ISSUE 6H Failure to File Penalty.
KEY ISSUE 6I Extending Due Date for Filing Partnership Return.
KEY ISSUE 6J Other Return Preparation Considerations.

Checklists for Avoiding a Return Preparer Penalty
Tax Return Preparation Engagement Letter
Other Tax Practice Tools
Circular 230 Tax Advice and Preparation Standards
Use and Disclosure of Tax Return Information

KEY ISSUE 6K Schedule K-1 Matching.
KEY ISSUE 6L Electronic Filing Requirements.

Available Methods for Signing e-filed Partnership Returns
Practitioner PIN Method
Scanned Form 8453 Method
Other Forms and Elections Requiring Signatures
Including Supporting Data with the Return
IRS Guidance

KEY ISSUE 6M Due Diligence.

Tax Return Preparation Quality Control

KEY ISSUE 6N Providing Electronic Schedules K-1 for Partners.
ILLUSTRATION 6-1: Filled-in Form 8082 Requesting Administrative Adjustment
ILLUSTRATION 6-2: Disclosure to Avoid Substantial Understatement Penalty Made on Form 8275
ILLUSTRATION 6-3: Form 1065 Preparation Quality Control Checklist
ORDINARY INCOME

Chapter 7: Trade or Business Income

Introduction
KEY ISSUE 7A Reporting Receipts and Sales from Operations.
KEY ISSUE 7B Reporting Payment Card and Third-party Network Transactions.
KEY ISSUE 7C Reporting Receipts and Sales under the Cash Method.
KEY ISSUE 7D Reporting Receipts and Sales under the Accrual Method.

Reporting Receipts and Sales in Tax Year Earned
Deferring Taxation of Advance Payments for Services
Reporting Prepaid Inventory Sales
Advance Trade Discounts
Accounting for Returns and Allowances

KEY ISSUE 7E Using a Hybrid Method of Accounting.
KEY ISSUE 7F Reporting Farm Income.

Identifying Who Is a Farmer or Rancher
Proper Determination of Farm Income or Loss

KEY ISSUE 7G Reporting Income from Long-term Contracts.

Recognizing Exceptions to the Percentage-of-completion Method
Accounting for Long-term Contract Income
Applying the Special Rules for Manufacturing Contracts

KEY ISSUE 7H Reporting Income under the Percentage-of-completion Method.

Electing the Exempt Contract Percentage-of-completion Method
Understanding the Importance of the Estimated Cost to Complete Figure
Handling Loss Contracts
Handling Terminated Contracts
Electing to Use the 10% Method
Applying the Percentage-of-completion Method Look-back Rule
Calculating the Look-back Interest Adjustment
Reporting Look-back Interest

KEY ISSUE 7I Reporting Income under the Completed Contract Method.

Qualifying for the Completed Contract Method
Determining the Date of Contract Completion
Computing Income under the Completed Contract Method

KEY ISSUE 7J Reporting Ordinary Income (Loss) from Other Partnerships, Estates, and Trusts.
ILLUSTRATION 7-1: Available Accounting Methods
ILLUSTRATION 7-2: Form 1065 and Schedules K and K-1 showing Income (Loss) from Other Partnerships

Chapter 8: Inventory and Cost of Goods Sold

Introduction
KEY ISSUE 8A Understanding When Inventory Must be Maintained.

Small Taxpayer Exceptions
Service Providers

KEY ISSUE 8B Identifying and Valuing Items in Inventory.

Valuing Inventory under the Cost Method
Valuing Inventory under the Lower of Cost or Market Method
Determining Market Value under the Lower of Cost or Market
Valuing Inventory at Net Realizable Value
Average Cost Method of Inventory Valuation
Identifying Items in Ending Inventory
Automatic Change Procedures for Changes in Inventory Methods

KEY ISSUE 8C Recognizing Alternate Inventory Valuation Methods.
KEY ISSUE 8D Deducting Inventory Shrinkage.

Using Estimates to Determine Inventory Shrinkage
Changing Method of Accounting for Inventory Shrinkage
Using the Retail Safe Harbor Method

KEY ISSUE 8E Deducting Obsolete and Unsalable Inventory.

Identifying Subnormal Goods
Establishing a Bona Fide Selling Price

KEY ISSUE 8F Using the LIFO Method of Accounting.

Technical Requirements for Using LIFO
Electing the LIFO Inventory Method
Making the Section 472(d) Adjustment
Using the Dollar Value LIFO Method
Revoking a LIFO Inventory Election

KEY ISSUE 8G Applying the Section 263A Uniform Capitalization Rules.

Applying the UNICAP Rules to Resellers
Applying the UNICAP Rules to Producers
Applying the UNICAP Rules to Reseller-Producers
Applying IRC Sec. 263A to Real Estate Activities
Identifying Costs Subject to Capitalization
Capitalizing Interest Expense
Allocating Indirect, Administrative, Service, and Support Costs
Adopting or Changing UNICAP Procedures and Methods

KEY ISSUE 8H Using a Simplified Uniform Capitalization Method.

Simplified Production Method
Simplified Service Cost Method
Simplified Allocation Method for Resellers

KEY ISSUE 8I Computing and Reporting Cost of Goods Sold (Form 1125-A).
ILLUSTRATION 8-1: Costs Subject to Capitalization under IRC Sec. 263A
ILLUSTRATION 8-2: Reporting Deductible Materials and Supplies under the Small Taxpayer Exception
ILLUSTRATION 8-3: Electing the LIFO Method
ILLUSTRATION 8-4: Completing Form 1125-A, Cost of Goods Sold
ILLUSTRATION 8-5: Schedule K-1 Reporting Section 263A Excess Production Expenditures
ILLUSTRATION 8-6: Summary of UNICAP Methods

Chapter 9: Nonbusiness Income

Introduction
KEY ISSUE 9A Reporting Various Items of Nonbusiness Income.

Net Income (Loss) from Rental Real Estate Activities
Other Gross Rental Income (Loss)
Interest Income
Dividends
Royalties
Capital Gain (Loss)
Collectibles (28%) Gain (Loss)
Other Income (Loss)

KEY ISSUE 9B Reporting Portfolio Income.

Distinguishing Portfolio Income from Trade or Business Income
Reporting Portfolio Income and Expenses

KEY ISSUE 9C Reporting Dividends Subject to Capital Gain Rates.
KEY ISSUE 9D Reporting Rental Income.

Advance Rent and Deposits
Leases between Related Parties
Leases with Tax-exempt Entities
Reporting Rental Real Estate Income and Expenses
Reporting Trade or Business Income and Expenses
Relief for Active Participation in Real Estate Rentals

KEY ISSUE 9E Separately Stating Tax-free Income.

Common Types of Tax-free Income
State and Local Tax Incentive Payments
Handling Life Insurance Proceeds
Handling Other Types of Insurance Proceeds

ILLUSTRATION 9-1: Filled-in Form 8825 Reporting Rental Real Estate Income and Expenses
ASSET DISPOSITIONS

Chapter 10: Installment Sales and Like-kind Exchanges

Introduction
KEY ISSUE 10A Understanding the General Installment Sale Rules and Limitations.

Recognizing the Restrictions and Limitations
Selling a Partnership Interest
Handling Installment Sales of Contributed Property

KEY ISSUE 10B Computing and Reporting Installment Sale Gain.

Reporting Installment Sale Gain
Accounting for Depreciation Recapture
Reporting Installment Sales of Depreciable Real Estate
Contingent Payments
Electing Out of the Installment Method

KEY ISSUE 10C Reporting Installment Sales to Related Parties.

Applying the Depreciable Property Rule
Applying the Two-year Resale Rule

KEY ISSUE 10D Applying the Interest-charge Rules for Installment Receivables.
KEY ISSUE 10E Reporting Dealer Income from Installment Sales.
KEY ISSUE 10F Electing out of Installment Reporting.
KEY ISSUE 10G Disposing of Installment Obligations.

Sale, Exchange, or Satisfaction at Other Than Face Value
Disposition Other Than by Sale
Transactions Not Considered Dispositions

KEY ISSUE 10H Handling Installment Notes with Insufficient Interest.
KEY ISSUE 10I Repossessing Property Sold on Installment Basis.
KEY ISSUE 10J Understanding the General Like-kind Exchange Rules.

Identifying Like-kind Property
Handling Partnership-related Property
Giving or Receiving Boot
Reporting Like-kind Exchanges
Like-kind Property with Liabilities Attached
Related-party Exchanges
Depreciating the Acquired Property

KEY ISSUE 10K Reporting Like-kind Exchanges of Personal Property.

Depreciable Tangible Personal Property
Intangible and Nondepreciable Personal Property

KEY ISSUE 10L Handling Like-kind Exchanges of Multiple Properties.
KEY ISSUE 10M Handling Deferred Like-kind Exchanges.

Identification Period
Exchange Period
Reverse Like-kind Exchanges
Treatment of Partnership Liabilities in Deferred Like-kind Exchanges
Like-Kind Exchanges Affected by Disasters
Using Installment Reporting for Deferred Like-kind Exchanges
Using a Qualified Intermediary
Reporting Deferred Like-kind Exchanges

ILLUSTRATION 10-1: Reporting Related Party Installment Sale
ILLUSTRATION 10-2: Like-kind Exchange Worksheet
ILLUSTRATION 10-3: Reporting Like-kind Exchange
ILLUSTRATION 10-4: Reporting Installment Sale Income

Chapter 11: Trade or Business Property Transactions

Introduction
KEY ISSUE 11A Reporting Partnership Capital Gains and Losses.

Preparing the Proper Form
Taxing Capital Gains
Taxing Section 1231 Gains and Losses
Reporting Unrecaptured Section 1250 Gain
Handling Interaction of IRC Secs. 1250 and 751
Reporting Collectibles Gain
Reporting Sale of Qualified Small Business Stock
Rollover of QSBS Gain

KEY ISSUE 11B Computing Depreciation Recapture.

Reporting Section 1245 Recapture
Computing Section 1245 Recapture
Reporting Section 1250 Recapture
Computing Additional Depreciation

KEY ISSUE 11C Computing Amortization Recapture.
KEY ISSUE 11D Understanding Nonrecaptured Section 1231 Loss Carryovers.

Reporting Nonrecaptured Section 1231 Losses

KEY ISSUE 11E Deferring Gain from Involuntary Conversions.

Reporting Requirements
Defining Similar Property
Using Special Like-kind Rule for Condemned Real Property
Determining the Appropriate Replacement Period
Extending the Replacement Period
Reporting Gain when Property Not Replaced within Allowable Period
Replacing Property in Federally Declared Disaster Areas

KEY ISSUE 11F Deducting Casualty and Theft Losses of Business Property.

Computing the Deductible Casualty or Theft Amount
Reducing Loss by Insurance Proceeds or Other Reimbursements
Reporting Casualty and Theft Losses
Deducting Disaster Losses in Previous Tax Year
Fraudulent Investment Schemes
Deducting Section 1231 Gains and Losses

KEY ISSUE 11G Reporting an Abandonment of Business Property.

Abandoning Depreciable Property
Abandoning Nondepreciable Property
Proving a Completed Transaction Established by an Identifiable Event
Mineral Property
Determining Year the Loss Is Deductible

KEY ISSUE 11H Allocating Purchase Price When a Business Is Bought or Sold.

Identifying Assets that Constitute a Trade or Business
Allocating Purchase Price to Classes of Assets
Reporting Requirements

ILLUSTRATION 11-1: Partnership Notification of Partner--Sale of Partnership Interest Involving Section 1250 and 751 Property
ILLUSTRATION 11-2: Sample Filled-in Form 8594 for Allocation of Assets
ILLUSTRATION 11-3: Form 4797, Reporting Sale of Depreciable Real Property
ILLUSTRATION 11-4: Form 4797, Reporting Recapture Income
ILLUSTRATION 11-5: Statement Regarding Deferral of Gain on Involuntary Conversion

Chapter 12: Debt Discharge Income and Foreclosures

Introduction
KEY ISSUE 12A Understanding the Basic Debt Discharge Income Rules.

Contested Liability Doctrine
Loan Modifications
Triggering Debt Discharge Income by Transferring a Partnership Interest to a Creditor
Acquiring Related Party Debt
Partnership Allocation of Debt Discharge Income
Determining Insolvency at the Partner Level
Reducing Tax Attributes after Excluding Debt Discharge Income

KEY ISSUE 12B Discharging Qualified Real Property Business Debt.

Qualified Real Property Business Debt
Requirement to Make an Election
Requirement to Reduce Basis of Depreciable Real Property
Limitation on Excludable Income
"Looking Through" Disregarded Single-member LLCs

KEY ISSUE 12C Handling a Foreclosure Involving Recourse Debt.
KEY ISSUE 12D Handling a Foreclosure or Negotiated Principal Reduction Involving Nonrecourse Debt.
KEY ISSUE 12E Applying the Purchase Price Adjustment Rules to Reductions of Seller Financing Debt.
KEY ISSUE 12F Summarizing the Tax Results under Debt Discharge and Foreclosure Rules.
KEY ISSUE 12G Debt Discharge Reporting Requirements.

Information Reporting by Lenders on Form 1099-C
Partnership Reporting on Form 1065
Partner Reporting on Form 982
Reporting a Section 108(i) Election

KEY ISSUE 12H Special Election for Certain 2009 and 2010 Debt Discharge Transactions Has Ongoing Impact.

Section 108(i) Basics
Special Partnership Considerations
Section 108(i) Specifics
Additional Requirements for Partnerships

KEY ISSUE 12I Understanding Partnership Debt-for-equity Exchanges.

Partnership Debt-for-equity Exchange Regulations under Section 108
Partnership Debt-for-equity Exchange Regulations under IRC Sec. 721
Partnership Debt-for-equity Regulations under IRC Sec. 704

ILLUSTRATION 12-1: Schedule K-1 Reporting of Debt Discharge Income
ILLUSTRATION 12-2: Partner's Form 982 Reporting Excluded Debt Discharge Income under Qualified Real Property Business Debt Rule
ILLUSTRATION 12-3: Partner's Form 982 Reporting Excluded Debt Discharge Income under Insolvency Exception and Qualified Real Property Business Debt Rule
ILLUSTRATION 12-4: Partner's Form 982 Reporting Excluded Debt Discharge Income from Foreclosure under Insolvency Exception
PARTNERSHIP DEDUCTIONS

Chapter 13: Other Deductions

Introduction
KEY ISSUE 13A Reporting Salaries and Wages (Other than Guaranteed Payments to Partners).

Reporting Salaries and Wages on Form 1065

KEY ISSUE 13B Deducting Guaranteed Payments to Partners.

Reporting Guaranteed Payments on Form 1065
Dealing with Guaranteed Payments Made with Property

KEY ISSUE 13C Reporting Repair and Maintenance Expenses.

Requirements to Capitalize Amounts Paid for Improvements to Tangible Property
Identifying Units of Property
Safe Harbor for Routine Maintenance on Property Other Than Buildings
Betterment of a Unit of Property
Restoration of a Unit of Property
Deducting Repair and Maintenance Costs on Form 1065

KEY ISSUE 13D Deducting Business and Nonbusiness Bad Debts.

Proving that a Bona Fide Debt Actually Exists
Making Payment as a Guarantor
Proving Worthlessness
Computing the Amount of the Bad Debt Deduction
Deducting a Partially Worthless Debt
Deducting a Totally Worthless Debt
Bankruptcy of the Debtor
Filing a Claim for Refund
Reporting Business Bad Debts on Form 1065
Deducting Nonbusiness Bad Debts
Statement Required for Bad Debts
Reporting Bad Debt Recoveries

KEY ISSUE 13E Deducting Rent Expense.

Deducting Prepaid Rent
Determining Impact of Section 263(a) Regulations
Other Rent Issues
Reporting Rent Expense on Form 1065

KEY ISSUE 13F Amortizing Intangible Assets.

Disposing of a Section 197 Intangible
Reporting Amortization Expense on Form 1065

KEY ISSUE 13G Claiming Other Deductions.

Chapter 14: Taxes and Interest Expense

Introduction
KEY ISSUE 14A Applying the General Interest Tracing Rules to Partnership-level Interest.

Accounts with Commingled Funds
The 30-day Rule
Ordering Rules When Debt Is Paid Off
Replacement Debt Used to Pay Off Old Debt
Notice 89-35 Exceptions to the Interest Tracing Rules

KEY ISSUE 14B Dealing with Interest Expense That Is Attributable to a Partnership Investment.

Notice 89-35
Partnership-level Debt Used to Make Distributions to Partners
Where to Report on Schedule K-1
Notice 88-37 Covers Partner-level Reporting

KEY ISSUE 14C Deducting Prepaid Interest.
KEY ISSUE 14D Partnership/Partner Below-market-interest Loans.

Where to Report on Schedule K-1

KEY ISSUE 14E Identifying Investment Interest Expense.

Where to Report on Schedule K-1
Reporting Investment Income and Expenses on Schedules K and K-1

KEY ISSUE 14F Capitalizing Interest Expense.

Exceptions for Certain Small Taxpayers
Interest Expense for Designated Property
De minimis Rule for Interest Capitalization
Eligible Debt
Production Period
Computation Period and Measurement Dates
Accumulated Production Expenditures
Depreciation
Traced Debt Amount
Excess Expenditure Amount
Special Rules for Pass-through Entities
Exceptions under Notice 88-99
Election Out of Interest Tracing

KEY ISSUE 14G Deducting Real Property Taxes Incurred by Accrual-basis Partnerships.

Economic Performance Rule
Recurring Item Exception Election
Ratable Accrual Election

KEY ISSUE 14H Apportioning Real Property Taxes between Buyer and Seller.
KEY ISSUE 14I Deducting or Capitalizing Other Taxes.

Not All Taxes Are Currently Deductible
Sales Taxes
Assessments for Local Benefits
UNICAP Rules
Election to Capitalize
Payroll Taxes

ILLUSTRATION 14-1: Investment Interest Expense and Related Items

Chapter 15: Tax Depreciation and Depletion

Introduction
KEY ISSUE 15A Understanding Tax Depreciation Options for Post-1986 Property.

Using the Proper MACRS Recovery Period
Computer Software
Allocating Purchase Price to Depreciable Property

KEY ISSUE 15B Bonus Depreciation.

50% Bonus Depreciation for 2012
Qualified Property for 50% Bonus Depreciation
Claiming 50% Bonus Depreciation on Partnership Return
Impact of 50% Bonus Depreciation on Mid-quarter Convention
Impact of 50% Bonus Depreciation on Vehicles Subject to Luxury Auto Depreciation Limits
Impact of 50% Bonus Depreciation on New Heavy SUVs
100% Bonus Depreciation for 2011 and 2010
Qualified Property for 100% Bonus Depreciation
Election to Claim 100% Bonus Depreciation for Self-constructed Components
Favorable AMT Treatment
Bonus Depreciation after Technical Termination
Bonus Depreciation in Other Carryover Basis Situations
Short Tax Years
Acquisition and Disposition in Same Year
Electing Out of Bonus Depreciation
Coordination of Bonus Depreciation with Other Depreciation Deductions

KEY ISSUE 15C Applying the ACE Depreciation Computation Rules.
KEY ISSUE 15D Understanding the Form 4562 and Tax Return Presentation Rules.

Depreciation or Amortization of Section 754 Basis Adjustments
Section 179 Expense
Bonus Depreciation
What If the Partnership Has Multiple Trade or Business Activities?
Amounts Capitalized as Depreciable Property under IRC Sec. 263A

KEY ISSUE 15E Applying the MACRS Half-year and Midquarter Conventions.

Applying the Midquarter Convention
Property Acquired and Sold in Same Year
Convention in Year of Disposition
Allocations in Year of Nonrecognition Transaction

KEY ISSUE 15F Claiming the Section 179 Deduction.

Reduced Section 179 Deduction for SUVs
No Proration of Section 179 Deduction Required
Section 179 Deduction Is Not Subject to UNICAP
Property Ineligible for Section 179 Deduction
Applying the Section 179 Deduction Phase-out Rule
Dollar Value Limitation for Partners
Applying the Section 179 Taxable Income Limitation
Taxable Income from Active Conduct of Trade or Business
Application of Taxable Income Limitation to Partnerships and Partners
Carryover of Section 179 Deductions Limited by the Taxable Income Limitation
Special Carryover Rules for Partnerships and Partners
Effect of Property Dispositions on Section 179 Deduction Carryovers
Noncorporate Lessors Are Generally Ineligible for Section 179 Benefits
Trusts and Estates Are Ineligible for Section 179 Benefits
Disposition of Section 179 Property and Recapture of the Section 179 Deduction
Fiscal-year Partnership Issue

KEY ISSUE 15G Handling Short Year Depreciation.

Depreciation for Property Placed in Service or Disposed of during a Short Year
Computing the Midpoint of the Short Year under the Half-year Convention
Computing the Midpoint of a Short Year Using the Midquarter Convention
No Short Year Adjustment under Midmonth Convention
Computing First-year Depreciation in a Short Year
Computing Subsequent Years' Depreciation

KEY ISSUE 15H Depreciating an Optional Basis Adjustment.

Step-up or Step-down Relates to Section 197 Intangible Asset
Impact of Anti-churning Rules on Basis Adjustments Allocable to Intangibles
Effect of Section 708 Technical Terminations

KEY ISSUE 15I Allocating Depreciation Recapture Income.

Allocations of Unrecaptured Section 1250 Gain

KEY ISSUE 15J Depreciating Assets Acquired in Like-kind Exchange and Involuntary Conversion Transactions.

Depreciating the Exchanged Basis Amount
Depreciating the Excess Basis Amount
Involuntary Conversion Replacement Property Acquired before Disposition of Relinquished Property
Transactions Involving Nondepreciable Property
Depreciating Passenger Automobiles
Using Optional Depreciation Tables
Taking Advantage of the Election Out Privilege

KEY ISSUE 15K Depreciating MACRS Property after Changes in Use.

Shorter Period and/or Faster Method after Change in Use
Longer Period and/or Slower Method after Change in Use
Miscellaneous Rules

KEY ISSUE 15L New Temporary Regulations on Tangible Property Costs Can Impact Depreciable Basis.

Tangible Property Basics
Materials and Supplies
Costs to Acquire or Produce Tangible Property
Tangible Property Improvement Costs
Tangible Property Betterment Costs
Costs to Restore or Adapt Property to Different Use
Requesting Consent for Accounting Method Changes

KEY ISSUE 15M Oil and Gas Depletion.

Effect of Depletion on Partners' Capital Accounts
Recapture upon Disposition
Percentage Depletion Preference
Schedule K-1 Reporting Issues

ILLUSTRATION 15-1: Filled-out Form 4562 Showing Depreciation and Section 179 Deduction
ILLUSTRATION 15-2: Filled-out Form 4562 Showing Change in Use
ILLUSTRATION 15-3: Partner's Schedule K-1 Reporting Disposition of Section 179 Property and Recapture of Section 179 Deductions
ILLUSTRATION 15-4: Reporting Depreciation of Basis Adjustment (after Section 754 Election) to Partner

Chapter 16: Partnership Retirement Plans and Fringe Benefits

Introduction
KEY ISSUE 16A Reporting Retirement Plan Contributions.

Reporting for Employees and Partners

KEY ISSUE 16B Deducting Retirement Plan Contributions.

Deadline for Making Contributions

KEY ISSUE 16C Handling Partnership Fringe Benefits.

Partner Fringe Benefits Treated as Guaranteed Payments
Partner Fringe Benefits Treated as Employee Fringe Benefits--Not Taxable to Partner
Partnership Contributions to Health Savings Accounts (HSAs)
Transportation Fringe Benefits
Debit or Credit Cards Used to Provide Transportation Benefits.

ILLUSTRATION 16-1: Comparison of Requirements for Various Plan Types for 2012
ILLUSTRATION 16-2: Schedule K-1 Reporting Health Insurance Premiums Paid for Partner

Chapter 17: Travel and Entertainment Expenses

Introduction
KEY ISSUE 17A Using Expense Reimbursement Arrangements.

Partnership Expenses Incurred by Partners
Reimbursement Arrangements
Substantiation Requirements
Per Diem Method of Substantiating Expenses
Favorable Rules for Cell Phones and Similar Devices

KEY ISSUE 17B Applying the 50% Disallowance Rule to Meal and Entertainment Deductions.

50% Disallowance Rule
Reporting Disallowed Portion of Meal and Entertainment Expenses
Summary Table

KEY ISSUE 17C Claiming Deductions for Entertainment, Entertainment Facilities, Club Dues, and Gifts.

Entertainment Expenses
Entertainment Facilities
Clubs as Entertainment Facilities
Club Dues
Business Gifts

KEY ISSUE 17D Deducting Tickets to Athletic Events and Skybox Rentals.
KEY ISSUE 17E Travel and Transportation Expenses.

Travel Expenses
Favorable Rules for Local Business-related Lodging Expenses
Per Diem Methods for Substantiating and Reimbursing Business Travel Expenses
Partner Travel Expenses
Employee's Personal Auto Used for Business
Partnership Deduction for Employer-provided Autos
Accounting for a Partner's Use of Company Car
Reporting Taxable Fringe Benefits to Partners
Valuation Methods for Personal Use of Employer-provided Autos
Reporting Requirements

KEY ISSUE 17F Limiting Deductions for Leased Automobiles.

Inclusion Amount
Partial Business Use of Leased Auto

KEY ISSUE 17G Valuing Personal Use of Employer-provided Aircraft.
ILLUSTRATION 17-1: Completed Form 4562 Showing Business and Commuting Usage of Employer-provided Car

Chapter 18: Domestic Production Activities Deduction (Section 199)

Introduction
KEY ISSUE 18A Recognizing and Understanding the Key Terms and Abbreviations.
KEY ISSUE 18B Identifying Activities Eligible for the Deduction.

Identifying Manufactured, Produced, Grown, or Extracted (MPGE) Activities
Meeting the "In Significant Part" Requirement
Meeting the "In the United States" Requirement

KEY ISSUE 18C Determining Domestic Production Gross Receipts.

Computing Gross Receipts
Allocating Gross Receipts
Guaranteed Payments
Construction Gross Receipts

KEY ISSUE 18D Allocating Costs to Gross Receipts.

Allocating Cost of Goods Sold
Allocating Other Deductions and Costs
Allocations Using Statistical Sampling
Determining Qualified Production Activities Income

KEY ISSUE 18E Calculating the Deduction.

Determining W-2 Wages
AMT Implications
Computing the Deduction
Handling Losses

KEY ISSUE 18F Applying the Special Section 199 Pass-through Rules.

Determining a Partner's Share of W-2 Wages
Using the Small Business Simplified Overall Method
Using the Simplified Deduction Method
Determining QPAI and W-2 Limitations at the Entity Level
Handling Expanded Affiliated Groups
Disposing of a Partnership Interest
Reporting the Deduction

ILLUSTRATION 18-1: Schedule K-1 Reporting Domestic Production Activities Deductions

Chapter 19: Charitable Contributions

Introduction
KEY ISSUE 19A Charitable Contributions Are Not Deducted at the Partnership Level.
KEY ISSUE 19B Applying the Percentage of Contribution Base Rule.

The 50% Limitations for Individuals
The 30% Limitations for Individuals
The 20% Limitation for Individuals

KEY ISSUE 19C Passing Through Property Contributions Other Than Cash.

Charitable Contributions of Appreciated Property
Contributions of Used Clothing and Household Items
Donations of Patents and Other intellectual Property
Special Rules for Charitable Contributions of Automobiles, Boats, and Airplanes
Contributions of Facade Easements for Buildings in Registered Historic Districts
Limited Partnerships and LLC Interests
Recapture Rule for Donations of Tangible Personal Property
Contributions of Fractional Interests in Tangible Personal Property
Contributions of Taxidermy Property

KEY ISSUE 19D Meeting the Charitable Contribution Substantiation Requirements.

Cash Contributions
Noncash Contributions

KEY ISSUE 19E Limiting the Deduction When the Donor Receives Something in Return--Deducting Quid Pro Quo Contributions.

Valuing Goods or Services Received in Return
Items That Can Be Ignored
Possible Deduction Other Than as Charitable Donation

KEY ISSUE 19F Determining When a Payment Is Deductible.

Payment by Check
Payment by Credit Card

ILLUSTRATION 19-1: Reporting Partners' Charitable Contributions
ILLUSTRATION 19-2: Completed Form 1125-A and Supporting Statement for an Inventory Contribution
BALANCE SHEET AND CAPITAL ACCOUNTS

Chapter 20: Schedule K-1, Capital Account Reconciliation with Schedules M-1, M-2, and M-3

Introduction
KEY ISSUE 20A Completing Schedule L--the Balance Sheet Per Books.

Tying Schedule L to the Books and Records
Reporting Assets on Schedule L
Reporting Liabilities on Schedule L
Reporting Partner's Capital on Schedule L

KEY ISSUE 20B Maintaining Tax-basis Capital Accounts.
KEY ISSUE 20C Responsibility for Maintaining Capital Accounts.
KEY ISSUE 20D Reporting Capital Accounts on Partnership Tax Returns.
KEY ISSUE 20E Identifying Differences between Book and Tax Income.

Schedule M-1
Permanent Differences
Timing Differences
Uncertain Tax Positions

KEY ISSUE 20F Reconciling Income Included in the Tax Return but Not Recorded on Books.
KEY ISSUE 20G Reconciling Expenses Recorded on Books but Not Included in the Tax Return.
KEY ISSUE 20H Reconciling Income Recorded on Books but Not Included in the Tax Return.
KEY ISSUE 20I Reconciling Expenses Included in the Tax Return but Not Recorded on Books.
KEY ISSUE 20J Reconciling Schedule K-1 Capital Accounts with Schedules L, M-1, and M-2.

Relationships between Schedules L, M-1, and M-2 of Form 1065 and the Schedule K-1 Capital Account Reconciliation
Schedule M-1
Schedule M-2
Disclosure of Basis of Schedule K-1 Capital Account Presentation
Purpose of the Schedule K-1 Capital Account Analysis
Sample Schedule K-1 in This Book

KEY ISSUE 20K Preparing Schedule M-3.

When Must a Partnership File Schedule M-3?
Schedule C--Additional Information for Schedule M-3 Filers
Reportable Entity Partner (REP)
Schedule M-3 Preparation Details in a Nutshell
Book vs. Tax Assets
Preparing Part I of Schedule M-3--Financial Information and Net Income (Loss) Reconciliation
Preparing Part II of Schedule M-3--Reconciliation of Net Income (Loss) per Income Statement of Partnership with Income (Loss) per Return
Preparing Part III of Schedule M-3--Reconciliation of Net Income (Loss) per Income Statement of Partnership with Income (Loss) per Return--Expense/Deduction Items
Items Must Be Separately Stated and Adequately Disclosed
Reconciling Cost of Goods Sold, Interest Income, and Interest Expense

KEY ISSUE 20L Using Schedule M-3 to Decrease Exposure to the Substantial Understatement Penalty.

Adequate Disclosure for Tax Position

ILLUSTRATION 20-1: Schedule K-1 with Statement Showing Reconciliation of Capital Account to Schedule K-1 Line Items and Reconciliation to Schedules M-1, M-2, and K
ILLUSTRATION 20-2: Reporting Book-tax Differences on Schedule M-1
ILLUSTRATION 20-3: Reporting Book-tax Difference on Schedule M-3
PASS THROUGH TO PARTNERS

Chapter 21: Partnership Pass-through Items

Introduction
KEY ISSUE 21A Summarizing What Is New on the Schedule K-1 (and Form 1065).
KEY ISSUE 21B Understanding the Purpose of Schedule K and K-1.
KEY ISSUE 21C Reporting Results of Operations.

When Pass-through Is Reported by the Partner
When Partners' Interests Change
Reporting Multiple Activities on Schedule K-1

KEY ISSUE 21D Knowing Where to Report (or Find) Income and Deductions on a Properly Prepared Schedule K-1.

Nonseparately Stated Income or Loss
Separately Stated Items
Where to Report Items on Schedule K-1
Take Advantage of the Sample Schedules K-1 in This Publication

KEY ISSUE 21E Reporting Separately Stated Partnership Items.

Determination of Items Required to Be Separately Stated

KEY ISSUE 21F Self-employment Earnings under IRC Sec. 1402.

Proposed Regulations
Exception for Certain Partners Participating More Than 500 Hours
Related SE Tax Issues
How to Report Self-employment Items on Schedule K-1

KEY ISSUE 21G Limitations on Losses and Deductions.
KEY ISSUE 21H Reporting Foreign Transactions.

Reporting Requirements for Foreign Bank Accounts
Taxation of Foreign Owners
Foreign Tax Credits
Passing Foreign Taxes through to Partners
Substantiation Requirements
Categories of Foreign Source Income
Properly Allocating Foreign Taxes

KEY ISSUE 21I Reporting Partner's Share of Partnership Gross Income.
ILLUSTRATION 21-1: Revised Schedule K-1 for 2012 with Codes
ILLUSTRATION 21-2: Schedule K-1 Reporting Distribution of Marketable Securities
ILLUSTRATION 21-3: Reporting Foreign Tax Information to Partners
ILLUSTRATION 21-4: Sample Schedule K-1 Attachment Reporting By-activity Information Needed to Comply with Passive Loss Rules
ILLUSTRATION 21-5: Blank Schedule K-1 Attachment Reporting By-activity Information
ILLUSTRATION 21-6: Form 1065 Filing Requirements for Foreign Partnership

Chapter 22: Alternative Minimum Tax

Introduction
KEY ISSUE 22A Applying AMT Rules to Depreciation Adjustments and Preferences.

Depreciation of Property Placed in Service after 1986
Regular Tax and AMT Depreciation Recovery Periods--Property Placed in Service after 1998
Elections to Eliminate AMT Depreciation Adjustments--Property Placed in Service before 1999
Property Subject to the Bonus Depreciation Deduction
ACE Depreciation

KEY ISSUE 22B Impact of Partner Section 59(e) Elections to Minimize AMT.

Section 59(e) Election Made at the Partner Level
Circulation Expenditures
Research and Experimental Expenditures
Mining Exploration and Development Costs.
Intangible Drilling and Development Costs (IDC)
Disposition of Property Subject to the Section 59(e) Election

KEY ISSUE 22C Gross Income and Deductions Allocable to Oil, Gas, and Geothermal Properties.
KEY ISSUE 22D Corporate Tax Preferences under IRC Sec. 291.
KEY ISSUE 22E Adjustments and Preferences from Passive Activities.
ILLUSTRATION 22-1: Schedule K-1 Reporting AMT and ACE Depreciation and Gain (Loss) Adjustments
ILLUSTRATION 22-2: Schedule K-1 Reporting Expenses to Which Optional 10-year Write-off Election Applies
ILLUSTRATION 22-3: Schedule K-1 Notification Regarding Disposition of Property to Which an Optional Five-year or 10-year Write-off Election May Apply
ILLUSTRATION 22-4: Reporting AMT Depreciation and Gain (Loss) Adjustments
ILLUSTRATION 22-5: Reporting R&D Expenses from Passive Activity
ILLUSTRATION 22-6: Schedule K-1 Statements Showing Alternative Treatments of IDC

Chapter 23: Reporting Credits Allocated to Partners

Introduction
KEY ISSUE 23A Identifying the Credits Composing the General Business Credit.
KEY ISSUE 23B Low-income Housing Credit.
KEY ISSUE 23C Rehabilitation Credit.
KEY ISSUE 23D Passive Activity Credits.
KEY ISSUE 23E Other Credits.

Undistributed Capital Gains Credit--Code H
Alcohol and Cellulosic Biofuel Fuels Credit--Code I
Work Opportunity Credit--Code J
Disabled Access Credit--Code K
Empowerment Zone and Renewal Community Employment Credit--Code L
Credit for Increasing Research Activities--Code M
Credit for Employer Social Security and Medicare Taxes--Code N
Backup Withholding--Code O
Other Credits--Code P

ILLUSTRATION 23-1: Quick Reference to Other Credits Reported by Partnerships on Schedule K-1 Line 15, Code P
ILLUSTRATION 23-2: Partnership Reporting Pass-through of Credit to Partner
ILLUSTRATION 23-3: Sample Statement Reporting Recapture of Credits on a Partner's Schedule K-1
BASIS, ALLOCATIONS, AND LOSS LIMITATIONS

Chapter 24: Basis in the Partnership Interest (Outside Basis)

Introduction
KEY ISSUE 24A Knowing the Exceptions to the Equality of Inside and Outside Basis.

Knowing When Temporary Basis Imbalances Occur
Rebalancing Inside and Outside Basis

KEY ISSUE 24B Determining a Partner's Initial Outside Basis (No Liabilities Involved).

Outside Basis of Transferred Partnership Interest
Deficit Restoration Obligation
Staged Pay-in Arrangements
Services Contributed for Partnership Interest
Partnership Interest Acquired in Nonrecognition Transaction

KEY ISSUE 24C The Effect of Liabilities on Initial Outside Basis.

Contingent Liabilities in Basis

KEY ISSUE 24D Adjusting a Partner's Initial Outside Basis for Subsequent Events.

The Zero Basis Rule
Effect of Deferred Losses on Outside Basis
Contributing Corporate Partner's Own Stock

KEY ISSUE 24E Outside Basis Adjustment Ordering Rules.

Allocation of Suspended Loss Among Separate Components and Impact on AMT Items
Outside Basis Adjustment from Noncash Distribution

KEY ISSUE 24F Alternative Method of Determining a Partner's Outside Basis.
KEY ISSUE 24G Partner's Outside Basis versus Partner's Capital Account.
ILLUSTRATION 24-1: Determination of Outside Basis from Partner's Schedule K-1
ILLUSTRATION 24-2: Carryforward Worksheet--Partner's Outside Basis Calculation

Chapter 25: Partner's Basis from Partnership Liabilities

Introduction
KEY ISSUE 25A Identifying What Constitutes a Partnership Liability.

Contingent Debt
Debt vs. Equity Interest in Partnership

KEY ISSUE 25B Applying Old Rules versus New Rules for Allocating Liabilities to Partners.

Effective Dates
Effective Date for Direct Partner Nonrecourse Loans and Guarantees

KEY ISSUE 25C Distinguishing between Recourse and Nonrecourse Liabilities under the New Rules.

Recourse Liabilities
Nonrecourse Liabilities
Qualified Nonrecourse Financing
Exculpatory Liabilities
Bifurcated Debt
Nonrecourse Loans from Partners
Favorable De Minimis Rule for Certain Partner Nonrecourse Loans and Guarantees
Favorable Wrapped Indebtedness Rule
Impact of Partner Affiliate Loans and Guarantees

KEY ISSUE 25D Allocating Recourse Liabilities.

Determining a Partner's Economic Risk of Loss--No Value Liquidation Is Assumed
No Value Liquidation Defined
Timing of Payment Obligation
Payment Obligation Limited to Property
Allocations of Recourse Liabilities to Limited Partners

KEY ISSUE 25E Allocating True Nonrecourse Liabilities.

Partners' Shares of Minimum Gain
Partners' Shares of Section 704(c) Minimum Gain
Partners' Shares of Excess Nonrecourse Liabilities
Allocating Exculpatory Debts

KEY ISSUE 25F Handling Guarantees and Similar Arrangements.

Guarantee of Recourse Debt
Guarantee of Nonrecourse Debt or When Guarantor Partner Waives Subrogation Rights
De Minimis Rule
Tantamount to a Guarantee
Interest Guarantees

KEY ISSUE 25G Applying the Look-through Concept to Tiered Partnership Liabilities.
KEY ISSUE 25H Recognizing Transactions That Reallocate Partnership Liabilities.

Contributions and Distributions of Encumbered Property
Changes in Profit and Loss Sharing Ratios and Admission of New Partners
Payment of Partnership Liabilities
Changes in Partnership Minimum Gain
Changes in Partner or Partnership Status from General to Limited or Vice Versa
Like-kind Exchange of Partnership Properties Burdened by Liabilities

KEY ISSUE 25I Abusive Transactions Involving Liability Assumptions.

Definition of a Reg. 1.752-7 Liability
Transfer of Interest by Partner Contributing Reg. 1.752-7 Liabilities
Events that Trigger Basis Reduction for Reg. 1.752-7 Liability Partners
Exceptions to the Application of Reg. 1.752-7 Treatment
Determining the Amount of a Reg. 1.752-7 Liability
Notification Requirements
Tiered Ownership Structures

ILLUSTRATION 25-1: How to Classify Partnership Liabilities on Schedule K-1, Item K
ILLUSTRATION 25-2: Allocating Recourse Debt
ILLUSTRATION 25-3: Worksheet Allocating Nonrecourse Debt

Chapter 26: Making Valid Partnership Tax Allocations

Introduction
KEY ISSUE 26A Recognizing the Two Methods for Making Valid Tax Allocations.
KEY ISSUE 26B Application of Economic Substance and Partnership Anti-abuse Rules Requirement.

Economic Substance Rule
Partnership Anti-abuse Rule

KEY ISSUE 26C The Practitioner's Role in Reviewing Partnership Allocations.

Amendments to the Partnership Agreement
Reviewing the Partnership Agreement
Reviewing the Partnership Tax Return

KEY ISSUE 26D Economic Effect Under the Safe Harbor Rules.

Deficit Capital Account Restoration Requirement
Qualified Income Offset as Alternative to Deficit Capital Account Restoration Requirement

KEY ISSUE 26E Maintaining Book Capital Accounts Under the Safe Harbor Rules.

Book Capital Account Maintenance Rules for Specific Items
Allocations of Depreciation and Amortization

KEY ISSUE 26F Revaluations of Partnership Property and Capital Accounts Under the Safe Harbor Rules.

Mandatory Revaluations
Optional Revaluations
Revaluations in a Depressed Market
Revaluation Mechanics

KEY ISSUE 26G Applying the Ceiling Rule.
KEY ISSUE 26H Substantial Effect Under the Safe Harbor Rules.

Shifting Allocations
Transitory Allocations
Chargebacks of Gain from Property Sales
Special Rules for Partners That Are Look-through Entities or Members of Consolidated Groups
De Minimis Exception to Substantial Effect Requirement
IRS Audit Techniques to Identify Substantial Effect Issues

KEY ISSUE 26I Allocating Nonrecourse Deductions.

Option to Use Safe Harbor Rules Instead of PIP
The Concept of Minimum Gain
Calculating Partnership Minimum Gain
Allocation of Nonrecourse Deductions
Determining the Amount of Partnership Nonrecourse Deductions
Minimum Gain Chargeback Provision
Exceptions to Minimum Gain Chargeback Requirements
Distributions of Proceeds from Nonrecourse Liabilities
Effect of Revaluing Book Capital Accounts

KEY ISSUE 26J Validating Partnership Tax Allocations Using the Partners' Interests in the Partnership (PIP) Concept.

Determining a Partner's Interest in the Partnership
Using Capital Accounts to Analyze PIP
Allocation of Nonrecourse Deductions

KEY ISSUE 26K Allocating Tax Credits.
KEY ISSUE 26L Interaction of Allocation Rules with Loss Limitation Provisions.

Chapter 27: When FMV and Basis of Contributed Property Differ--Section 704(c) Allocations

Introduction
KEY ISSUE 27A Understanding the Reason for the Section 704(c) Rules.

Reporting Requirements
Effective Date Rules

KEY ISSUE 27B Applying the Section 704(c) Ceiling Rule.
KEY ISSUE 27C Identifying Permissible Section 704(c) Allocation Methods.

Anti-abuse Rule
Economic Substance Doctrine
Exception for Small Disparities
The Traditional Method
The Traditional Method with Curative Allocations
The Remedial Allocation Method
Depreciation Calculations under the Remedial Allocation Method
Aggregation of Contributed Property
Tiered Partnerships

KEY ISSUE 27D Allocating Gain/Loss upon Dispositions of Partnership Property.

Allocating Precontribution Gain/Loss
Allocating Gain/Loss When Basis Adjustment Applies to Section 704(c) Property
Contributions of Cash-basis Receivables and Liabilities
Installment Sale of Contributed Property

KEY ISSUE 27E Allocating Gain/Loss Triggered by Certain Distributions of Partnership Property.

Distributions of Contributed Property
Distribution of Built-in Loss Property
Exceptions for Certain Distributions
Distribution of Installment Note Received from the Disposition of Section 704(c) Property
Distributions to Partners that Previously Contributed Appreciated Property
Impact of Assets-over Partnership Merger
Schedule K-1 Reporting Requirements

KEY ISSUE 27F Allocating Depreciation and Depreciation Recapture under the Section 704(c) Rules.

How to Report on Return
Allocating DD&A When Basis Adjustment Applies to Section 704(c) Property
Allocating Depreciation Recapture from Contributed Property
Allocations of Unrecaptured Section 1250 Gain

KEY ISSUE 27G Applying Section 704(c) Principles under the Safe Harbor Tax Allocation Rules.
KEY ISSUE 27H Applying the Section 704(c) Rules to Technical Terminations.
ILLUSTRATION 27-1: Completed Section 704(c) Carryforward Worksheet
ILLUSTRATION 27-2: Completed Worksheet--Computing Contributing Partner's Section 704(c)(1)(B) Gain or Loss and Distributee's Basis in Property
ILLUSTRATION 27-3: Schedule K-1 Reporting of Distribution Affected by Section 704(c)(1)(B) Rules

Chapter 28: Allocations When Partners' Interests Change During the Year

Introduction
KEY ISSUE 28A Allocations When the Partnership Tax Year Terminates.
KEY ISSUE 28B Allocations When a Partner's Interest Changes.

Proposed Regulations on Varying Interest Rule
Partial Sales, Exchanges, and Liquidations
Abandonment of a Partnership Interest
Transfers at Death
Liquidation Payments to Retiring Partners
Transfers by Gift

KEY ISSUE 28C Applying the Retroactive Allocation Rules.

Special Rules for Cash-basis Items
Varying Interests Rules May Be at Odds with Economic Deal
Retroactive Allocations of Service Partnership Income

ILLUSTRATION 28-1: Sample Schedule K-1 Illustrating the Installment Liquidation of a Partner's Interest
ILLUSTRATION 28-2: Schedules K-1 for a Donor and Donee Partner for an Interest That Has Been Gifted

Chapter 29: At-risk Activities

Introduction
KEY ISSUE 29A Identifying Taxpayers Affected by the At-risk Rules.
KEY ISSUE 29B Identifying Activities Covered by the At-risk Rules; Partner and Partnership Reporting Requirements.

Segregation and Aggregation of Activities
Applying the At-risk Limits
Partner Recordkeeping and Reporting
Partnership Reporting

KEY ISSUE 29C Determining a Partner's Amount at Risk.

Impact of Partnership Debt on Amount at Risk
Use of Partner Guarantees to Provide At-risk Basis
Deficit Restoration Obligations

KEY ISSUE 29D Analyzing Nonrecourse Financing Secured by Real Estate.

Qualified Nonrecourse Financing
Debt for Which Only Partnership Is Liable
Loans from Related Persons
Commercially Reasonable Loans from Related Persons

KEY ISSUE 29E Carrying Over and Deducting Suspended At-risk Losses.

Effect of Transfer of Interest on Suspended At-risk Losses

KEY ISSUE 29F Recapturing Previously Deducted At-risk Losses.
KEY ISSUE 29G Understanding Interaction Between At-risk Limits and Basis and Passive Limits.
ILLUSTRATION 29-1: Filled-in Form 6198 Showing Partner's At-risk Calculation
ILLUSTRATION 29-2: Computing Amount at Risk When Liabilities Are Involved
ILLUSTRATION 29-3: Calculating Amount at Risk on Form 6198
ILLUSTRATION 29-4: Schedule K-1 Reporting At-risk Information

Chapter 30: Passive Activities

Introduction
KEY ISSUE 30A Understanding the Passive Activity Rules and Grouping of Activities.

Why Activity Groupings Matter
Any Reasonable Grouping Method Is Allowed Based on Facts and Circumstances
Trade or Business Activities
Grouping Rental Activities with Trade or Business Activities
Some Rental Activities Are Not Passive
Factors for Grouping Activities
Consistency Rule
Restrictions on Grouping Certain Limited Partner Interests
IRS Has the Right to Challenge Taxpayer Activity Groupings
Groupings by Partnerships
Required Partner-level Disclosures When Groupings Change
Reporting Passive Losses by an Electing Large Partnership

KEY ISSUE 30B Disposing of Passive Activities and Deducting Suspended Passive Losses.
KEY ISSUE 30C Determining Partners' Participation in Partnership Activities.

Material Participation Determines Whether Nonrental Activity Is Passive or Nonpassive
Participation in Partnership Activities
LLC Members and LLP Partners
Proposed Regulations Would Benefit LLC Members, LLP Partners, and Some Limited Partners
Documenting Participation in an Activity
Reclassifying Activity as Passive or Nonpassive Is Not an Accounting Method Change

KEY ISSUE 30D Reporting Passive Activity Information to Partners.

Reporting Partner Participation
Reporting Multiple Trade or Business Activities
Reporting Multiple Rental Real Estate Activities
Passive Debt Discharge Income
Effect of Passive Activity Loss Limitations on Self-employment Tax Calculation

KEY ISSUE 30E Applying the Self-charged Interest Rules.

Summary of the Self-charged Interest Rules
Loans from Partners to Partnerships
Loans from Partnerships to Partners
Other Self-charged Items

KEY ISSUE 30F Handling Partner-partnership Transactions under the Passive Activity Rules.

General Considerations for Transactions between a Partnership and Its Partners
Payments in Liquidation of a Partnership Interest
Recharacterization of Income
Developer Sales of Rental Property
Rental of Property from a Partner
Rental of Nondepreciable Property
Special Rule for Oil and Gas Working Interests
Distribution of Money in Excess of Basis
Exception for Casualty and Theft Losses

KEY ISSUE 30G Illustrating Passive Activity Reporting with a Comprehensive Example.
ILLUSTRATION 30-1: Completed Form 8825 Reporting Income and Expenses from Rental Real Estate
TRANSACTIONS WITH PARTNERS

Chapter 31: Transactions between Partners and Partnerships

Introduction
KEY ISSUE 31A Reviewing the Rules Governing Transactions between Partners and Partnerships.

Partner Acting as a Third Party (Nonpartner)
Guaranteed Payments to Partners
Partner Acting as a Partner
Related-party Rules
Partnership Expenses Incurred by Partners
Use of Office in Partner's Home

KEY ISSUE 31B Handling Payments to Partners for Services.

Individual Partners Who Provide Services Are Treated as Self-employed Persons for Most Federal Tax Purposes
Services Provided by a Partner Acting as a Third Party
Services Provided by a Partner Acting as a Partner
Recharacterization of Payments for Services as Payments to Nonpartners

KEY ISSUE 31C Analyzing Loans between Partners and Partnerships.

Treatment of Partner as a Third-party Creditor
Treatment of Interest Expense Paid by Accrual-basis Partnership to Cash-basis Partner

KEY ISSUE 31D Dealing with the Disguised Sale Rules.

Disguised Sale Rules
General Rule
Nonsimultaneous Transfers--the Two-year Rule
Disguised Sales Can Go Both Ways
Special Rules for Priority or Preferential Distributions
Treatment of Liabilities under the Disguised Sale Rules
Exception for Debt-financed Distributions
Tax Return Disclosure Requirements

KEY ISSUE 31E Handling Guaranteed Payments.

Guaranteed Payments Related to Rental Properties
Guaranteed Payments Computed as a Percentage of Income
Self-employment Tax on Guaranteed Payment Income
Timing of Guaranteed Payment Income Recognition
Treatment of Guaranteed Payments under PAL Rules
Payment of Health Insurance Premiums Treated as Guaranteed Payments
Payment of Health Savings Account (HSA) Contribution for a Partner

KEY ISSUE 31F Recognizing and Applying the Special Rules for Related Parties.

Loss Disallowance Rules
Proportionate Disallowance of Losses under IRC Sec. 267
Capital Gain Disallowance Rule
Installment Gain Deferral Disallowance Rule
Like-kind Exchanges between Partners and Partnerships

ILLUSTRATION 31-1: Recipient Partner's Schedule K-1 Reporting Guaranteed Payment Income
ILLUSTRATION 31-2: Schedule K-1 Reporting Guaranteed Payment Determined by Reference to Partnership Gross Income
ILLUSTRATION 31-3: Schedule K-1 Reporting Distributive Share of Partnership Income
ILLUSTRATION 31-4: Schedule K-1 Reporting Self-employment Income from Guaranteed Payment
ILLUSTRATION 31-5: Form 8275-R, Disclosure Statement for Potential Disguised Sale Transaction
ILLUSTRATION 31-6: Calculating Gain on a Disguised Sale
TRANSFERS AND DISTRIBUTIONS

Chapter 32: Transfers of Partnership Interests and Basis Adjustments

Introduction
KEY ISSUE 32A Handling Taxable Sales and Exchanges of Partnership Interest.

Single-basis Concept
Partial Disposition of an Interest
Calculating the Holding Period When Partnership Interests Are Sold
Gain When Partner Has a Negative Tax-basis Capital Account
Effect of Disposition on Losses Suspended for Lack of At-risk Basis
Effect of Disposition on Suspended Passive Losses
Effect of Disposition on Losses Suspended for Lack of Outside Basis
Related-party Transactions
Reporting Requirements upon Transfers of Interests in Partnerships with Hot Assets
Characterization of Capital Gain from Sales of Partnership Interests

KEY ISSUE 32B Making Section 754 Basis Adjustments after a Sale or Exchange.

Section 754 Election Basics
Section 754 Election Can Alleviate Problems Caused by Inside/Outside Basis Differences
Special Rules Applicable upon Death of a Partner
Making the Section 754 Election
Late Elections
Calculating the Optional Basis Adjustment
Computing the Optional Basis Adjustment When There Is a Negative Capital Account
Allocating Optional Basis Adjustments to Partnership Section 197 Intangibles
Applying Section 743(b) to Tiered Partnerships
Making Section 743 Adjustments
Transferred Basis Exchanges
Subsequent Transfers
Tax Return Filing and Notification Requirements
Recapture Allocation to a Partner with a Basis Adjustment
Revocation of the Section 754 Election
Depreciation of Basis Increases or Decreases
Basis Adjustment Case Study
Basis Adjustment Case Study: Active Trade or Business

KEY ISSUE 32C Mandatory Basis Adjustments.

Exceptions to the Mandatory Basis Reductions
Reporting by an Electing Investment Partnership
Failure to Provide the Required Statement

ILLUSTRATION 32-1: Transferee Partner's Notice to Partnership of Sale or Exchange of Partnership Interest
ILLUSTRATION 32-2: Partnership Return Section 754 Election Statement [Pursuant to Reg. 1.754-1(b)(1)]
ILLUSTRATION 32-3: Partnership Return Statement Required by Reg. 1.743-1(k)(1)(i)
ILLUSTRATION 32-4: Determining Gain or Loss on Disposition of a Partnership Interest by Sale or Exchange of the Interest

Chapter 33: Distributions and Basis Adjustments

Introduction
KEY ISSUE 33A Identifying and Reporting Distributions.

Loans versus Distributions
Deemed Distributions Resulting from Reduced Share of Partnership Debt
Substance over Form Considerations
Distributions of Stock in Controlled Corporation to Corporate Partner
Form 1065 and Schedule K-1 Reporting Requirements

KEY ISSUE 33B Taxing Current Distributions.

Cash Distribution Can Result in Taxable Gain
Distribution of Property Other Than Cash
Current Distributions of Unrealized Receivables, Recapture Property, and Inventory
Current Distribution of Recapture Property
Timing of Current Distributions
Character of Distribution Gain as Passive or Nonpassive

KEY ISSUE 33C Understanding Basis Computations and Adjustments Resulting from Current Distributions.

Special Rules When Partner's Basis Is Less than Partnership's Basis in Distributed Assets
Optional Adjustments to Partnership Basis Resulting from Current Distributions
Allocating Optional Basis Adjustments Resulting from Distributions
Allocating Optional Basis Adjustments to Intangible Assets
Reporting Optional Basis Adjustments Resulting from Distributions
Partner's Basis Adjustment for Distributed Property When No Section 754 Election Applies
Mandatory Adjustment for Distributed Property When No Section 754 Election Applies

KEY ISSUE 33D Understanding Rules and Basis Adjustments Applicable to Liquidating Distributions.

Recognition of Taxable Loss in a Liquidating Distribution
Partner's Basis in Distributed Assets Obtained via Liquidating Distribution
Special Rules When Partner's Basis Is Less Than Partnership's Basis in Distributed Assets
Optional Partnership Basis Adjustments Resulting from Liquidating Distributions
Allocating Optional Partnership Basis Adjustments to Intangible Assets
Negative Partnership Basis Adjustments Cannot Be Allocated to Stock of Corporate Partner
Reporting Optional Basis Partnership Adjustments Resulting from Distributions
Partner's Basis Adjustment for Distributed Property When No Section 754 Election Applies
Character of Distribution Gain as Passive or Nonpassive
Liquidating Distribution of Partner Indebtedness
Liquidating Distribution after Partnership Technical Termination
Special Partnership Basis Adjustment Rule for Certain Liquidating Distributions

KEY ISSUE 33E Recognizing Precontribution Gains on Certain Partner Distributions.

Basis Increases Resulting from Gain Recognition
Distribution of Property Previously Contributed by the Same Partner
Interaction of IRC Secs. 737 and 704(c)(1)(B)
Exceptions to the Section 737 Rules
Impact of Assets-over Partnership Merger
Partnership Terminations
Schedule K-1 Reporting Requirements

KEY ISSUE 33F Recognizing Gains on Distributions of Marketable Securities Treated as Cash.

Definition of Marketable Securities
Limitation on Amount of Gain Recognized
Exceptions and Coordination with Other Partnership Tax Rules
Anti-stuffing Rule
Reporting Distributions of Marketable Securities

KEY ISSUE 33G Determining the Partner's Holding Period for Distributed Property.
ILLUSTRATION 33-1: Partner's Schedule D and Form 8949 Reporting Gain from Current Cash Distribution
ILLUSTRATION 33-2: Partner's Schedule D and Form 8949 Reporting Loss from Liquidating Distribution
ILLUSTRATION 33-3: Flowchart Explaining Tax Rules for Partnership Distributions
ILLUSTRATION 33-4: Making Partner-level Election to Adjust Basis of Distributed Partnership Assets
ILLUSTRATION 33-5: Computing Partner's Basis in Property Received in Partnership Distribution
ILLUSTRATION 33-6: Partnership Reporting of Optional Basis Adjustment Resulting from Current Distribution
ILLUSTRATION 33-7: Partnership Reporting of Optional Basis Adjustment Resulting from Liquidating Distribution
STATE SUMMARIES

Chapter 34: State Summaries

Introduction
KEY ISSUE 34A Identifying Differences between Federal and State Taxable Income.
KEY ISSUE 34B Dealing with Multistate Partnerships and Multistate Partners.
KEY ISSUE 34C Obtaining a Waiver of Requirements for Filing a State Return.
KEY ISSUE 34D Filing Composite Returns.
KEY ISSUE 34E Meeting the Filing Requirements for Limited Liability Companies.
ILLUSTRATION 34-1: State Tax Information
SPECIAL CONSIDERATIONS

Chapter 35: Limited Liability Companies (LLCs) and Limited Liability Partnerships (LLPs)

Introduction
KEY ISSUE 35A Knowing the Basics about Limited Liability Companies (LLCs).

Structure and Operation
LLC Classification for Federal Income Tax Purposes
Single-member LLCs
Treatment of LLC Members under Passive Activity Loss Rules
SE Tax Treatment of LLC Members
Sale of Interest in Two-member LLC Resulting in Single-member LLC
Sale of All Interests in Multi-member LLC Resulting in Single-member LLC
Single-member LLC Adds Member Resulting in Multi-member LLC
Series LLCs
State Tax Considerations

KEY ISSUE 35B Knowing the Basics about Limited Liability Partnerships (LLPs).

Liability of LLP Partners
Legal Formation
Insurance/Capital Requirements
Failure to Meet State Law Requirements
Operations Outside the State of Formation
Entering and Exiting Partners
Federal Tax Treatment of LLPs

ILLUSTRATION 35-1: Liability Protection Provided under State LLP Statutes
ILLUSTRATION 35-2: Reporting Share of LLC Debt on Member's Schedule K-1

Chapter 36: The Hot Asset Rules--Collapsible Partnerships

Introduction
KEY ISSUE 36A Understanding the Hot Asset Rules and What Hot Assets Are.

Definition of Hot Assets
Transactions to Which the Hot Asset Rules Apply
Unrealized Receivables
Inventory

KEY ISSUE 36B Determining the FMV of Hot Assets.

General Rule for Allocating FMV to Partnership Assets
Partner Owning Different Interests in Capital, Profits, and Losses
Determining the FMV of Unrealized Receivables
Costs That Can Reduce the Value of Unrealized Receivables

KEY ISSUE 36C Analyzing a Partnership Interest Sale under the Hot Asset Rules.

General Rule for Computing Ordinary Income under IRC Sec. 751
Ordinary Income under IRC Sec. 751 Can Count as Self-employment Income
Reporting Requirements

KEY ISSUE 36D Analyzing a Disproportionate Distribution of Partnership Property under the Hot Asset Rules.

Determining When a Disproportionate Distribution Occurs
Ordinary Income under IRC Sec. 751 Can Count as Self-employment Income
Analyzing Disproportionate Distributions

KEY ISSUE 36E Applying the Hot Asset Rules to Tiered Partnerships.
ILLUSTRATION 36-1: Completed Form 8308, Report of a Sale or Exchange of Certain Partnership Interests
THE WINDING UP PHASE

Chapter 37: Death or Retirement of a Partner

Introduction
KEY ISSUE 37A Determining Effect of Partner's Death or Retirement on Partnership Return.

Continuation of the Partnership after the Partner's Death
Distribution of Partnership Interest to Estate's Beneficiary--Effect on Partnership Continuation
Allocation of Partnership Income and Losses in the Year of Death
Deceased Partner's Final Schedule K-1
Effect of Estate's Distribution of Partnership Interest on Allocation of Partnership Income
Allocation of Partnership Income and Losses in Year of Partner's Retirement

KEY ISSUE 37B Recognizing Other Tax Consequences of Partner's Death or Retirement.

Treatment of Suspended At-risk Losses upon Partner's Death
Treatment of Other Suspended Losses upon Partner's Death
Death of a Partner in a Two-person Partnership
When the Remaining Partner is the Beneficiary of the Deceased Partner's Estate

KEY ISSUE 37C Liquidating a Deceased or Retired Partner's Interest.

Liquidation versus Sale of a Partnership Interest
Treatment of Payments in Liquidation of Retiring (or Deceased) Partner's Interest
Payments for Partnership Property--Section 736(b) Payments
Treatment of Unrealized Receivables and Goodwill under IRC Sec. 736
Identifying Payments That Are Not for Partnership Property--Section 736(a) Payments
Understanding the Tax Treatment of Section 736(b) Payments for Partnership Property
Understanding the Treatment of Payments for Goodwill
When Retirement Payments Are Not Subject to SE Tax
Treatment of Variable Liquidating Payments
Treatment of Liquidating Payments That Are Fixed in Total But That Vary from Year to Year
Significance of a Written Separation Agreement
Allocating Section 736(a) and 736(b) Payments by Agreement
Treatment of Retiring Partner's Share of Partnership Liabilities
Liquidating Distributions to Partners Contributing Reg. 1.752-7 Liabilities
Noncash Payments in Liquidation of Retiring Partner's Interest
Partnership Basis Adjustments Resulting from Section 736(b) Liquidation Payments

KEY ISSUE 37D Adjusting Inside and Outside Basis upon Partner's Death.

Adjustments to Outside Basis of Partnership Interests
Effect of IRD Rules in Determining the Outside Tax Basis of an Inherited Partnership Interest
Outside Basis Step-up When Deceased Partner Had a Negative Capital Account
Adjustments to Inside Bases of Partnership Assets upon Partner's Death
Adjustments to Inside Basis When Estate Distributes Partnership Interest to Satisfy a Pecuniary Bequest

ILLUSTRATION 37-1: Determining Application of Section 736(a) or 736(b) for Payments to Partners at Death or Retirement
ILLUSTRATION 37-2: Estate's Schedule K-1 for Year of Distribution of Partnership Interest to Beneficiary to Satisfy Specific Bequest
ILLUSTRATION 37-3: Beneficiary's Schedule K-1 for Year of Distribution of Partnership Interest to Beneficiary to Satisfy Specific Bequest
ILLUSTRATION 37-4: Reporting Payments to a Retired Partner

Chapter 38: Partnership Terminations, Mergers, and Divisions

Introduction
KEY ISSUE 38A Determining When a Partnership Terminates.

Cessation of Partnership Business Activities
Technical Termination Caused by Sale or Exchange of Partnership Interests
Tax versus Legal Termination

KEY ISSUE 38B Determining Whether a Partnership's Business Activities Have Ceased.

Cessation of the Partnership's Business Activities
Treatment of Organizational, Start-up, and Syndication Costs
Change from Partnership to Another Form of Doing Business
Tax Treatment of Partnership Liquidations
Estate Continues as Partner
Liquidating Payments Made under IRC Sec. 736
Tax Return and Reporting Issues

KEY ISSUE 38C Accounting for Technical Termination Caused by Sale or Exchange of 50% or More of Partnership Interests within 12 Months.

What Constitutes a Sale or Exchange?
When Does a Sale or Exchange Trigger a Partnership Termination?

KEY ISSUE 38D Understanding the Tax Consequences of a Technical Termination.

Holding Period
Depreciation Methods
Tax Year of the Partnership
Partnership Tax Elections and Accounting Methods
Federal Tax ID Number of New Partnership
Treatment of Organizational, Start-up, and Syndication Costs
Section 704(b) Book Capital Accounts
Tax Return and Reporting Issues
Carryover of Section 754 Adjustments
Suspended Losses
Minimum Gain
Retirement Payments to Partners
Installment Sale Receivables
Retirement Plans
Impact of Technical Terminations When Partners Have Precontribution Gain or Loss

KEY ISSUE 38E Handling Partnership Mergers.

Deemed Sequence of Events
Basis and Gain Recognition Issues
Additional Gain Recognition Issues for Assets-up Mergers
Tax Return Implications
Impact of Merger on Depreciation Methods
Impact of Merger on Optional Basis Adjustments
Impact of Assets-over Merger on IRC Secs. 704(c)(1)(B) and 737
Tax Return and Reporting Issues

KEY ISSUE 38F Handling Partnership Divisions.

Prior Partnership
Resulting Partnership
Continuing Partnership
Divided Partnership
Recipient Partnership
50% Rule Determines Treatment of Postdivision Partnerships
Tax Return and Reporting Issues
Assets-over Form for Partnership Division
Assets-up Form for Partnership Division

ILLUSTRATION 38-1: Statement Disclosing a Partnership Technical Termination
ILLUSTRATION 38-2: Schedule K-1 Disclosing Technical Termination
ILLUSTRATION 38-3: Schedule K-1 Showing New Partnership after Technical Termination
ILLUSTRATION 38-4: Statement Required to Be Filed by Continuing Partnership after a Merger
ILLUSTRATION 38-5: Statement Required to Be Filed by Divided Partnership after a Partnership Division
ELECTIONS

ELECTION E101: Deducting and Amortizing Partnership Organizational Expenditures
ELECTION E102: Electing to Capitalize Partnership Organizational Expenses
ELECTION E103: Deducting and Amortizing Start-up Expenditures
ELECTION E104: Electing to Capitalize Start-up Expenses
ELECTION E105: Selecting a Tax Year Other Than a Required Tax Year
ELECTION E201: Electing to Be Excluded from the Partnership Rules ("Electing Out" of Subchapter K)
ELECTION E202: Making the Section 754 Optional Basis Adjustment Election
ELECTION E203: Adjusting the Basis of Distributed Partnership Assets
ELECTION E204: Prorating Basis Recovery upon Liquidation of a Partnership Interest
ELECTION E205: Statement Regarding Basis Adjustment Due to Section 754 Election
ELECTION E206: Applying the Consolidated Audit Rules to Small Partnerships
ELECTION E207: Election to Be Treated as an Electing Investment Partnership (EIP) under IRC Sec. 743(e)
ELECTION E208: Electing to Be an Electing Large Partnership
ELECTION E209: Spousal Joint Venture Election Out of Partnership Treatment
ELECTION E210: Consent to Electronic Delivery of Schedule K-1
ELECTION E301: Expensing Depreciable Property (Section 179)
ELECTION E302: Electing the Alternative Minimum Tax (AMT) Depreciation Method for Regular Tax
ELECTION E303: Adopting the Alternative Depreciation System (ADS) for Regular Tax
ELECTION E304: Electing Out of MACRS Depreciation
ELECTION E305: Using Straight-line in Lieu of MACRS Depreciation
ELECTION E306: Electing Out of Bonus Depreciation
ELECTION E307: Electing to Apply 100% Bonus Depreciation to Acquired or Self-constructed Components of a Larger Self-constructed Property
ELECTION E308: Electing Not to Apply Regulations for MACRS Property Involved in a Like-kind Exchange
ELECTION E401: Electing Out of the Self-charged Interest Rules
ELECTION E501: Interest Expense Traced under the 30-day Rule
ELECTION E502: Allocating Interest Expense Incurred to Finance Distributions
ELECTION E601: Ratable Accrual of Real Property Taxes
ELECTION E602: Electing to Capitalize Carrying Charges
ELECTION E701: Deducting Intangible Drilling Costs
ELECTION E702: Deducting Intangible Drilling Costs on Nonproductive Wells
ELECTION E703: Treating Operating Interests in Oil, Gas, and Geothermal Deposits as Separate Properties
ELECTION E704: Deducting Mining Exploration Expenditures
ELECTION E705: Recapturing Mining Exploration Expenditures
ELECTION E706: Deferring Mining Development Expenditures
ELECTION E707: Amortizing Mining Exploration Expenditures over 10 Years
ELECTION E708: Amortizing Mining Development Expenditures over 10 Years
ELECTION E801: Deducting Research and Experimental Expenditures
ELECTION E802: Amortizing Research and Experimental Expenditures over 10 Years
ELECTION E803: Capitalizing and Amortizing Research and Experimental Expenditures
ELECTION E804: Section 59(e) Optional Amortization for Certain AMT Preferences
ELECTION E805: To Request Extension of Time for Making an Election (Reg. 301.9100 Relief)
ELECTION E806: Reporting Original Issue Discount (OID) Using the Cash Method
ELECTION E807: Adopting the Recurring Item Method for Certain Expenses
ELECTION E808: Reducing Depreciable Asset Basis First for Excluded Debt Discharge Income
ELECTION E809: Excluding Discharge of Indebtedness Income with Respect to Qualified Real Property Business Indebtedness
ELECTION E810: Consent to Treating a Partnership Interest as Depreciable Property
ELECTION E811: Treating Real Property Held as Inventory as Depreciable Property
ELECTION E812: Requesting a Change in Accounting Method
ELECTION E813: Taking a Section 481(a) Adjustment into Income in One Year
ELECTION E814: Amortizing Intangibles Subject to the Anti-churning Rules
ELECTION E815: Electing Entity Tax Status
ELECTION E816: Qualified Small Business Stock (QSBS) Capital Gain Rollover
ELECTION E817: Electing out of Credit for Social Security Taxes Paid on Employee Tips
ELECTION E818: Deferring Income on Livestock Sold because of Drought, Floods, or Other Weather-related Conditions
ELECTION E819: Deferring Gain from Involuntary Conversions
ELECTION E820: Deducting Disaster Losses in Previous Tax Year
CHECKLISTS

CHECKLIST C101: Form 1065 Overall Due Diligence Review Checklist
CHECKLIST C102: Long-form 1065 Preparation Checklist
CHECKLIST C103: Short-form 1065 Preparation Checklist
CHECKLIST C104: Initial Year Checklist--Form 1065
CHECKLIST C105: Final Year Checklist--Form 1065
CHECKLIST C106: Installment Sale Checklist for Form 1065
CHECKLIST C107: Checklist for Preparing Forms 8275 and 8275-R
CHECKLIST C108: Avoiding a Section 6694 Return Preparer Penalty
CHECKLIST C201: Checklist to Determine Permissible Year-ends for a Newly Formed (First-year) Partnership
CHECKLIST C202: Checklist to Determine If Existing Partnership Can Change (or Retain) Its Year-end
CHECKLIST C203: Checklist for Property Contributions to Partnerships
CHECKLIST C204: Partnership Termination Checklist
CHECKLIST C205: Domestic Production Activities Deduction
CHECKLIST C206: Checklist for Determining Validity of Partnership Tax Allocations
CHECKLIST C207: Requirements for Deferred Like-kind Exchange
CHECKLIST C208: Checklist of Expenditures Capitalized under UNICAP (IRC Sec. 263A)
CHECKLIST C209: Checklist for Retroactive Changes in Accounting Method
WORKSHEETS

WORKSHEET W101: Client Data Sheet
WORKSHEET W102: Partner Active/Passive Classification Confirmation
WORKSHEET W103: Client Tax Compliance Sheet
WORKSHEET W104: Grouping Activities for Passive Loss Rules
WORKSHEET W201: Carryforward Worksheet--Partner's Outside Basis Calculation
WORKSHEET W202: Carryforward Balance Sheet for Tracking the Inside Basis of Partnership Assets
WORKSHEET W203: Transfers of Partnership Interests--Determining and Allocating Basis Adjustments Resulting from Section 754 Elections for Sales or Exchanges [IRC Sec. 743(b)]
WORKSHEET W204: Allocation of Basis Adjustment Resulting from a Transfer or Distribution to Goodwill under IRC Sec. 755
WORKSHEET W205: Distributions of Property--Determining and Allocating Basis Adjustments under IRC Sec. 754 Resulting from Distributions
WORKSHEET W206: Computation of Section 444 Required Payment
WORKSHEET W207: Partner Debt Classification
WORKSHEET W208: Section 704(c) Carryforward
WORKSHEET W209: Computing Partner's Basis in Property Received in Partnership Distribution
WORKSHEET W210: Distribution of Section 751 Hot Assets
WORKSHEET W211: Oil and Gas Depletion Schedule
WORKSHEET W212: Carryforward Worksheet for Determining Partner's Amount at Risk
WORKSHEET W213: Determining Applicability of IRC Sec. 751 Hot Asset Rules to Sale, Exchange, or Distribution
WORKSHEET W214: Computing Gain on Contribution of Debt Encumbered Property
WORKSHEET W215: Distributions of Contributed Property--Computing Contributing Partner's Section 704(c)(1)(B) Gain or Loss and Distributee's Basis in Property
WORKSHEET W216: Distributions to Contributors of Appreciated Property--Computing Gain to Distributee Partner and Tax Basis of Property
WORKSHEET W217: Allocating Nonrecourse Debt under IRC Sec. 752
WORKSHEET W218: Determining Continuing Entity after Partnership Merger or Division
WORKSHEET W219: Calculating Gain on a Disguised Sale
WORKSHEET W220: Determining Qualification for and Calculating the Exclusion for Discharged Qualified Real Property Business Debt
WORKSHEET W221: Calculating the Amount of a Partner's Insolvency Upon Discharge of Debt
WORKSHEET W222: Worksheet for Calculating Reduction of Partner's Tax Attributes after Exclusion of Debt Discharge Income
WORKSHEET W223: Worksheet for Determining Gain or Loss on Disposition of a Partnership Interest by Gift
WORKSHEET W224: Worksheet for Determining Gain or Loss on Disposition of a Partnership Interest by Contribution to Another Partnership
WORKSHEET W225: Worksheet for Determining Gain or Loss on Disposition of a Partnership Interest by Sale or Exchange
WORKSHEET W226: Carryforward Worksheet for Calculating Deductible At-risk Losses and Tracking Suspended At-risk Losses
WORKSHEET W227: Computational Worksheet for Like-kind Exchanges
WORKSHEET W228: Worksheet to Compute Section 704(b) Book Capital Account
WORKSHEET W229: Section 704(b) Minimum Gain Calculation
WORKSHEET W230: Gain on Repossession of Real Property and Basis of Repossessed Real Property
WORKSHEET W231: Accrual to Cash Worksheet for Form 1065
WORKSHEET W232: Cash to Accrual Worksheet for Form 1065
WORKSHEET W233: Fringe Benefit Compensation Value for Employer-provided Auto
WORKSHEET W234: Allocation of Partnership Liquidation/Retirement Payments between Sections 736(a) and 736(b)--Fixed Payments
WORKSHEET W235: Allocation of Partnership Liquidation/Retirement Payments between Sections 736(a) and 736(b)--Variable Payments
WORKSHEET W236: Percentage-of-completion Calculation Worksheet
WORKSHEET W237: Depreciation and Basis--Vehicle Trade-in: Replacement Vehicle Depreciated under Reg. 1.168(i)-6
WORKSHEET W238: Depreciation and Basis--Vehicle Trade-In: New Asset Treatment Election Made
WORKSHEET W301: Record of Partnership Interest Transfers
WORKSHEET W302: Interest Expense Allocation
WORKSHEET W303: Carryforward Worksheet for Contributed Property
WORKSHEET W304: Permanent File Worksheet: Partnership Liability Records
QUICK REFERENCE TABLES

TABLE T101: Recovery Periods for Common Assets
TABLE T201: Summary of Regular Tax Depreciation Rules
TABLE T202: Summary of AMT Depreciation Rules
TABLE T203: Summary of Depreciation Allowable in Year of Disposition
TABLE T204: Summary of Depreciation Recapture Rules
TABLE T205: Recap of Required and Elective Depreciation Methods for Both Regular Tax and AMT
TABLE T301: MACRS Personal Property, Half-year Convention
TABLE T302: MACRS Personal Property, Midquarter Convention--1st Quarter
TABLE T303: MACRS Personal Property, Midquarter Convention--2nd Quarter
TABLE T304: MACRS Personal Property, Midquarter Convention--3rd Quarter
TABLE T305: MACRS Personal Property, Midquarter Convention--4th Quarter
TABLE T401: MACRS Residential Rental Property and AMT Residential Rental Property (27.5-year Property)
TABLE T402: MACRS Nonresidential Real Property (31.5-year Property)
TABLE T403: MACRS Nonresidential Real Property and AMT Nonresidential Property (39-year Property)
TABLE T404: MACRS Qualified Leasehold Improvement Property, Qualified Restaurant Property, and Qualified Retail Improvement Property [IRC Sec. 168(e)(3)(E)]
TABLE T501: Partial Business Use of Listed Property
TABLE T601: Luxury Auto Depreciation Dollar Limits
TABLE T602: MACRS Depreciation Rates for Autos
TABLE T701: T&E Substantiation Requirements
TABLE T702: Quick Guide to Subchapter K
TABLE T703: Summary of Tax Allocation Rules When Partners' Interests Change
TABLE T704: Commonly Encountered Section 195 Start-up Expense Items
TABLE T705: Standard Mileage Rate Method for Vehicle Usage Deductions
TABLE T706: Valuing Personal Use of Employer-provided Auto
TABLE T707: Reporting for Employer-provided Auto
TABLE T708: Deductions for Leased Autos
TABLE T709: Treatment of Commonly Encountered Items under Cash and Accrual Accounting
TABLE T710: Tax Rates on Capital Gains and Dividends
TABLE T711: Partnership Income and Expense Chart (Form 1065)
TABLE T712: Recommended Document Retention
TABLE T713: Taxpayer and Return Preparer Penalties
TABLE T714: Deductible Travel Expenses
TABLE T715: Summary of Effective Date Provisions for Safe Harbor Nonrecourse Deduction Allocation Rules
TABLE T716: Documentation Required for Charitable Contributions
TABLE T717: Treatment of Partners for Various Fringe Benefits
TABLE T718: Summary of Elections to Minimize AMT
TABLE T719: Limits on Excludable Transportation-related Fringe Benefits
TABLE T720: Summary Fringe Benefit Exclusion Provisions
TABLE T721: Tax Treatment for Computer Software
TABLE T722: When Meal and Entertainment Expenses Are Deductible
TABLE T723: Below-market Loans between Partnerships and Their Partners
TABLE T724: Comparison of Outside Basis, At-Risk Basis, and Tax Basis Capital Account Calculations
OTHER PRACTICE AIDS

PRACTICE AID O101: Tax Return Engagement Letter
PRACTICE AID O102: Partner Schedule K-1 Transmittal Letter (Standard)
PRACTICE AID O103: Partner Schedule K-1 Transmittal Letter (Basis Limitation)
PRACTICE AID O104: Partnership Return Filing Instructions
PRACTICE AID O105: Designation of Tax Matters Partner (TMP)
PRACTICE AID O106: Transmittal Letter for Partnership Tax Organizer (Form 1065)
PRACTICE AID O107: Partnership Organizer (Form 1065)
PRACTICE AID O108: Short-form Organizer (Form 1065)
PRACTICE AID O201: How to Interpret Schedule K-1
PRACTICE AID O301: Record of Telephone Conversation/Meeting
PRACTICE AID O302: Client Tax Research Documentation
PRACTICE AID O303: Interim Tax File Review Form--Business Clients
PRACTICE AID O304: New Tax Client Acceptance Form
PRACTICE AID O305: Tax Client Evaluation (Continuance) Form
PRACTICE AID O306: Tax Return Fee Estimate Worksheet
PRACTICE AID O307: Travel and Entertainment--Confirmation of Client Documentation
PRACTICE AID O308: Documentation of Below-market Loan
PRACTICE AID O309: Tax Return Routing Schedule
PRACTICE AID O310: Reviewer Notes/Disposition
PRACTICE AID O311: Sample "Thank You" Letter to Clients
PRACTICE AID O401: When the 50% Disallowance Rule Applies to Meal and Entertainment Expenses
PRACTICE AID O402: Mapping of Schedule M-3 to Schedule M-1
PRACTICE AID O403: Reporting Sales of Business Property
PRACTICE AID O404: Guidelines for Application of the Economic Substance Doctrine by IRS Examiners
PRACTICE AID O405: Return Preparation Practice Considerations
PRACTICE AID O501: Transferee Partner Statement Required by Reg. 1.743-1(k)(1)(ii) for Oil and Gas Partnership
PRACTICE AID O502: Statement for Transfers of Interests in Partnerships Holding Section 751 Hot Assets
PRACTICE AID O503: Required Annual Statement by Electing Investment Partnership
PRACTICE AID O504: Notification Statement When Partnership Satisfies a Reg. 1.752-7 Liability
ROADMAP RM: Roadmap to Partnership Tax Planning

ROADMAP RM-1: Introduction
ROADMAP RM-2: Form 1065 Roadmap--Client Summary Worksheet
ROADMAP RM-3: Roadmap to Form 1065 and Schedule K
ROADMAP RM-4: Roadmap Guidance

ROADMAP RM-4a: Section 1: Heading
ROADMAP RM-4b: Section 2: Income/Deductions
ROADMAP RM-4c: Section 3: Schedule K
ROADMAP RM-4d: Section 4: Analysis of Net Income (Loss)
ROADMAP RM-4e: Section 5: Schedule L--Balance Sheets
ROADMAP RM-4f: Section 6: Schedule M-2--Analysis of Partners' Capital Accounts
ROADMAP RM-4g: Section 7: Information about the Partner
ROADMAP RM-4h: Section 8: Analysis of Partner's Capital Account
ROADMAP RM-4i: Section 9: Income/Loss, Deductions, and Credits
ROADMAP RM-4j: Section 10: Self-employment Earnings
ROADMAP RM-4k: Section 11: Other