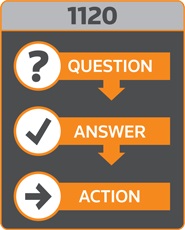 PPC's 1120 Deskbook
Product Information
Frequency of Updates:

Annually with one Supplement (as needed)

Brand:

Practitioners Publishing
The 2013 tax year print and ProView eBook editions will be available in December 2013. You can pre-order your edition today.
The IRS is focusing on return preparer missteps as a cost-effective way to combat the tax gap in the face of expanded duties (think health care) and shrinking resources. To provide the best preparation services for your clients, and to enable you and your staff to work efficiently and profitably, PPC's 1120 Deskbook provides:
A new quality control template that guides users through a series of return preparation checklists, computational worksheets, sample elections and other practice tools that promote due diligence in the preparation and review of S corporation returns
Guidance on preparing accurate Forms 1120, 1120X, 1139, and related forms and schedules - including Schedules M-3 and UTP - with more than 75 completed forms, worksheets, and return statements
The reporting consequences of recent tax law changes, including the last minute 2012 American Taxpayer Relief Act (e.g., When should your client claim 50% bonus depreciation or the Section 179 deduction? And what about the tangible property regulations?)
Post-year-end reporting elections that can benefit the corporation, such as claiming the Section 179 deduction for certain assets, claiming or forgoing bonus depreciation, carrying an NOL back or forward, claiming a particular tax credit, or changing an accounting method
The Deskbook points out elections and other tax-saving opportunities while preparing the return; and, the tax planning roadmap highlights planning opportunities that you and your staff can pursue after busy season.
List of Content (Click any title to expand the list)
INTRODUCTORY MATERIAL

ABOUT THE AUTHORS. . .
LIST OF SUBSTANTIVE CHANGES AND ADDITIONS
PERSONAL SERVICE CORPORATIONS

Chapter 1: Personal Service Corporations

Introduction
KEY ISSUE 1A Defining a PSC for Tax Year Purposes.

PSC Requirements
Use of 52-53 Week Year
Minimum Distribution Requirements for PSCs Using a Fiscal Year

KEY ISSUE 1B Defining a PSC for Accounting Method and Tax Rate Purposes.

Function and Ownership Tests
Qualification Not Always Clear
Defining a Health Field for PSC Purposes
Qualified PSC Can Generally Use the Cash Method of Accounting
Qualified PSC Is Taxed at a Flat 35% Rate
Avoiding the 35% Tax Rate
Compensation to Shareholders Must Be Reasonable
Including a PSC in an Affiliated Group

KEY ISSUE 1C Completing Form 1120 for a PSC.

Identifying a PSC on Form 1120
Reporting Rules for PSCs

KEY ISSUE 1D Distinguishing PSCs from Professional Corporations.
ILLUSTRATION 1-1: Quick Reference Table for PSC Rules
TAX ACCOUNTING PERIODS AND METHODS

Chapter 2: Tax Years

Introduction
KEY ISSUE 2A Selecting and Adopting a Tax Year.

Selecting an Acceptable Tax Year
Specific Instructions for Period Covered
Tax Year Affects Available Tax Provisions

KEY ISSUE 2B Requesting Approval for a Change in Tax Year.

Changes Not Qualifying for Automatic Change Procedures
Required Agreements and Adjustments

KEY ISSUE 2C Automatic Approval for a Tax Year Change.

Using Automatic Approval Procedures

KEY ISSUE 2D Short Tax Years and Annualization of Short-period Income.

Short Tax Years
Annualization of Short-period Income
General Rule Method
Exception Method
Filing for Refund under Exception Method
Other Considerations When Annualizing Income

KEY ISSUE 2E Tax Year of Corporation Joining a Consolidated Group.
KEY ISSUE 2F Business Purpose Fiscal and Calendar Years for PSCs.

Calendar Year Generally Required
Fiscal Year Based on Establishing Natural Business Year
Fiscal Year Based on Facts and Circumstances
Back-up Section 444 Election

KEY ISSUE 2G PSC Election of a Tax Year Other Than a Required Year (Section 444 Election).

Tiered Structures
Making the Election
Making a Back-up Election
Terminating the Election

KEY ISSUE 2H Minimum Distribution Requirement for PSCs Making the Section 444 Election.

Determining Whether Requirements Have Been Met
Figuring the Limitation on the Deduction

ILLUSTRATION 2-1: Worksheet for Annualization of Income
ILLUSTRATION 2-2: Computing Minimum Distribution Requirement (Form 1120, Schedule H)

Chapter 3: Accounting Methods

Introduction
KEY ISSUE 3A Recognizing the Acceptable Accounting Methods for Corporations.

Acceptable Accounting Methods
Different Methods for Each Trade or Business Activity
Exceptions to Mandatory Accrual Method
Exceptions to the Use of the Cash Method
Corporations Filing a Consolidated Return

KEY ISSUE 3B Using the Gross Receipts Exceptions to the Accrual Method.

The $1 Million Exception for Small Taxpayers
The $5 Million Gross Receipts Exception
The $10 Million Gross Receipts Exception

KEY ISSUE 3C Accounting for Long-term Contracts.

Percentage-of-completion Method
Look-back Computation
Exceptions to the Percentage-of-completion Method
Completed Contract Method
Use of Cash Method by Contractors

KEY ISSUE 3D Recognizing the Effect of Product Sales and Inventories on Accounting Method.

Differentiating between Merchandise and Supplies
De Minimis Cost of Merchandise

KEY ISSUE 3E Accruing Income and Expenses.

Accrual of Income
Nonaccrual Experience Method for Service Business Providers
Accrual of Expenses
Economic Performance
Payment Equals Performance Rule
Deducting Prepaid Expenses That Benefit the Next Year
Accrual for Payments of Medical Services Deductible in Year Services Are Provided
Capitalization of Intangible Property Expenses
Gift Cards Provided as Refunds for Returned Goods
Capitalization of Tangible Property Expenses

KEY ISSUE 3F Changing Accounting Methods.

Changes Requiring IRS Approval
Filing Form 3115
Changes Automatically Approved by the IRS
Correcting an Error
Changing a Method of Depreciation
Capitalization of Tangible Property Expenses
Uniform Capitalization (Section 263A)
Terms and Conditions for Automatic Approval
Late Requests
Involuntary Changes

KEY ISSUE 3G Making the Section 481(a) Adjustment.

Timing of the Section 481(a) Adjustment
Section 481(b) Limitation
Specific Allocation Rule
Short Tax Years

KEY ISSUE 3H Computing the Section 481(a) Adjustment for Corporations Required under IRC Sec. 448 to Change Accounting Methods.
KEY ISSUE 3I Electing the Recurring Item Exception.

Qualifying for Use of the Election
Identifying Expenses Not Eligible for the Exception
Making the Election

KEY ISSUE 3J Making the Ratable Accrual Election for Real Property Taxes.
ILLUSTRATION 3-1: Partial Form 3115 for Change to Accrual Method
ILLUSTRATION 3-2: Sample Form 3115 Filing Method Change for Self-insurance (Medical and Dental Expenses)

Chapter 4: Inventory and Cost of Goods Sold

Introduction
KEY ISSUE 4A Understanding When Inventory Must be Maintained.

Service Providers
Exceptions for Certain Small Businesses

KEY ISSUE 4B Identifying and Valuing Items in Inventory.

What Is Included in Inventory?
The Cost Method
Lower of Cost or Market Method
Determination of Market Value
Average Cost Method of Inventory Valuation
Valuing Inventory at Net Realizable Value
Automatic Change Procedures for Changes in Inventory Methods
Accounting Method versus Correction of Error
Alternate Inventory Valuation Methods
Valuing Inventory Acquired in Lump-sum Business Purchase
Identification of Items in Ending Inventory

KEY ISSUE 4C Determining and Deducting Inventory Shrinkage.

Determination of Inventory Shrinkage--Use of Estimates
Automatic Accounting Method Change for Inventory Shrinkage
Retail Safe Harbor Method

KEY ISSUE 4D Using the LIFO Method of Accounting.

Technical Requirements for Using LIFO
Election of LIFO Inventory Method
Dollar Value LIFO Method
Use of LIFO Pools
Sellers of Cars and Light-duty Trucks
LIFO Recapture
Reporting the LIFO Recapture Tax
Revocation of LIFO Method

KEY ISSUE 4E Making the Section 472(d) Adjustment for Write-up of Inventory by Corporations That Change to the LIFO Method.

Three-year Averaging
Interplay of Section 481(a) Adjustment and Section 472(d) Adjustment

KEY ISSUE 4F Identifying and Deducting Obsolete and Unsalable Inventory.

Bona Fide Selling Price
Recordkeeping Requirements
Unusable Raw Materials and Work-in-process
Subnormal Goods

KEY ISSUE 4G Applying the Uniform Capitalization Rules (IRC Sec. 263A).

Resellers
Producers
Reseller-producers
Costs Subject to Capitalization
Capitalization of Interest Expense
Allocation of Indirect, Administrative, Service, and Support Costs
Anti-abuse Rules

KEY ISSUE 4H Using the Simplified Uniform Capitalization Methods.

Simplified Production Method
Simplified Service Cost Method
Simplified Resale Method
Related Party Rules
Adopting or Changing UNICAP Procedures and Methods

KEY ISSUE 4I Computing Cost of Goods Sold (Form 1125-A).

Reporting Materials and Supplies under the Small Taxpayer Exception

ILLUSTRATION 4-1: Costs Subject to Capitalization under IRC Sec. 263A
ILLUSTRATION 4-2: Taxpayer Using Cost Method and LIFO
ILLUSTRATION 4-3: Reporting the LIFO Recapture Tax on the Final C Corporation Return
ILLUSTRATION 4-4: Reporting Deductible Materials and Supplies under the Small Taxpayer Exception
INCOME

Chapter 5: Dividends and the Dividends Received Deduction

Introduction
KEY ISSUE 5A Timing for Reporting Dividend Income Recognition.

Accrual-basis Shareholders
Noncash Dividends--Distributions In-kind

KEY ISSUE 5B Understanding the Basic Dividends Received Deduction Rules.

Ownership Interest Limitation
Taxable Income Limit
Nondividend Distributions

KEY ISSUE 5C Computing the Dividends Received Deduction When the Corporation Has an NOL.
KEY ISSUE 5D Holding Period for Claiming the Dividends Received Deduction.

The More-than-45-day Rule
Reduction in Holding Period

KEY ISSUE 5E Claiming the 100% Dividends Received Deduction.

Dividends from Affiliated Corporations
Stock Options and the 100% Deduction
Dividends Received by a Small Business Investment Company
Foreign Dividends
Alternative Minimum Tax

KEY ISSUE 5F Reporting Dividends on Debt-financed Portfolio Stock.
KEY ISSUE 5G Adjusting Stock Basis for Extraordinary Dividends.

Redemptions and Partial Liquidations Treated as Dividends
Exceptions to the Extraordinary Dividend Rules

KEY ISSUE 5H Reporting Dividend Income Received by Corporate Shareholders and the Dividends Received Deduction.
ILLUSTRATION 5-1: Calculation of the Dividends Received Deduction Taxable Income Limit
ILLUSTRATION 5-2: Corporation Whose Deduction Is Limited by Taxable Income (Schedule C)
ILLUSTRATION 5-3: Corporation with No Taxable Income Limit (Schedule C)

Chapter 6: Sales/Exchanges of Capital Assets and Business Property

Introduction
KEY ISSUE 6A Differentiating Capital Assets and Ordinary Income Property.

Real Estate Not Used in a Trade or Business
Conversion Transactions
Section 1256 Contracts

KEY ISSUE 6B Applying the Capital Asset Holding Period Rules.

General Rules for Determining Holding Period
Substituted Basis Property
Carryover Basis Property

KEY ISSUE 6C Determining a Property's Adjusted Basis.

Substituted Basis Property
Carryover Basis Property
Allocating Basis of Stock Received in Reorganization
Imported and Transferred Built-in Loss Property
Property Contributions to Capital from Nonshareholder

KEY ISSUE 6D Carrying back and Carrying over Capital Losses.

Limitations on Capital Loss Carrybacks
Carrybacks from Short Period Returns
Carryforward Rules

KEY ISSUE 6E Disposing of Section 1231 Property.

Application of IRC Sec. 1231
Trade or Business Property
Section 1231 Recapture

KEY ISSUE 6F Handling Section 1245 and 1250 Recapture.

Definition of Section 1245 Property
Treatment of Gain from Sale of Section 1245 Property
Section 1245 Recapture upon Disposition of Intangible Assets
Treatment of a Section 1245 Asset Sold at a Loss
Definition of Section 1250 Property
Treatment of Gain from the Sale of Section 1250 Property

KEY ISSUE 6G Handling Section 291(a)(1) Recapture.
KEY ISSUE 6H Deferring the Recognition of Gain with Like-kind Exchanges.

Definition of Like-kind Property
Reporting Requirements
Exchanges of Multiple Properties and Similar Businesses
Realized versus Recognized Gain
Exchange Requirement Must Be Met
Boot Received in an Exchange
Like-kind Property with Liabilities Attached
Section 1245 and 1250 Recapture
Section 179 Depreciation Recapture
Exchanges between Related Parties
Property Held by or Transferred to a Single-member LLC
Exchanges Followed by Reorganization
Exchange of Fractional Interest in Real Estate
Exchanges Involving Property Used outside the U.S.
Exchanges of Intangible Personal Property
Depreciating Property Received in a Like-kind Exchange and Bonus Depreciation

KEY ISSUE 6I Accounting for Deferred Like-kind Exchanges.

Reverse Exchanges
Statutory Requirements
Identification Period
Exchange Period
Security Arrangements
Using a Qualified Intermediary
Using Installment Reporting for Deferred Like-kind Exchanges

KEY ISSUE 6J Allocating the Purchase Price in Section 1060 Transactions.

Assets Constituting a Trade or Business
Allocation of Purchase Price
Reporting Requirements
Adjustment to the Sales Price
Transfers of Interest Held by 10% Owners
Avoiding Double Taxation

KEY ISSUE 6K Coordinating the Like-kind Exchange and Section 1060 Rules.
KEY ISSUE 6L Deducting Casualty and Theft Losses of Business Property.

Computing the Deductible Casualty or Theft Amount
Reducing Loss by Insurance Proceeds or Other Reimbursements
Reporting Casualty and Theft Losses
Deducting Disaster Losses in Previous Tax Year

KEY ISSUE 6M Using the Installment Method to Report Gains.

Identifying Ineligible Transactions
Computing the Installment Gain
Handling Depreciation Recapture
Reporting an Installment Sale
Reduction to Original Purchase Price
Contingent Payments
Applying the Interest-charge Rules for Installment Receivables
Repossessing Property Sold on Installment Basis
Electing Out of Installment Method Reporting
Sale, Exchange, or Distribution of Installment Obligation

ILLUSTRATION 6-1: Worksheet for Section 1231 Net Loss Recapture
ILLUSTRATION 6-2: Like-kind Exchange Worksheet
ILLUSTRATION 6-3: Completed Form 8594 for Allocation of Assets
ILLUSTRATION 6-4: Completed Form 4797 for Sale of Real Property
ILLUSTRATION 6-5: Completed Form 8824 for Like-kind Exchange
ILLUSTRATION 6-6: Completed Form 6252 for Installment Sale of Property
ILLUSTRATION 6-7: Completed Form 4797 for Sale of Personal Property
ILLUSTRATION 6-8: Form 4684 Reporting a Business Casualty Loss

Chapter 7: Other Income Issues

Introduction
KEY ISSUE 7A Reporting Income Received from a Partnership.

Correcting Schedule K-1 Information with Form 8082 Disclosure
Analyzing the Partners' Capital Accounts
Reporting Distributive Share Items

KEY ISSUE 7B Recognizing Tax-free Income.
KEY ISSUE 7C Dealing with Insurance Proceeds.

Corporate-owned Life Insurance Policies
Benefits Paid While Insured Is Living
Sale or Surrender of Life Insurance Policy
Avoiding Transfer-for-value Problems
Handling Other Insurance Proceeds

KEY ISSUE 7D Deferring Gain from an Involuntary Conversion.

Replacement Property
Computation of Gain and Basis
Federally Declared Disaster Areas

KEY ISSUE 7E Navigating the Rules on Property Foreclosures.

Property Foreclosure to Satisfy Recourse Debt
Property Foreclosure to Satisfy Nonrecourse Debt

KEY ISSUE 7F Reporting Debt Discharge Income of Solvent Corporations.

Contesting Liabilities/Disputing Debt
Discharging Debts between Corporations and Shareholders

KEY ISSUE 7G Excluding Debt Discharge Income of Bankrupt or Insolvent Corporations.

Determining Amount Excludable from Gross Income
Reducing Tax Attributes
Ordering Rules for Basis Reduction
Considering the Basis Reduction Elections under IRC Sec. 108(b)(5)
Applying the Special Attribute Reduction Limitation for Basis
Timing of Attribute Reduction
Disposing of Property with Reduced Basis

KEY ISSUE 7H Compliance Issues for Prior Years' Deferral of Debt Discharge Income.
KEY ISSUE 7I Reducing Purchase Money Debt.
KEY ISSUE 7J Excluding Income under the Tax Benefit Rule.
KEY ISSUE 7K Amounts Received under Claim of Right.
ILLUSTRATION 7-1: Completed Form 1065, Schedule K-1
ILLUSTRATION 7-2: Reporting Statement for Computing Deferred Gain from Involuntary Conversion
ILLUSTRATION 7-3: Completed Form 982 for a Corporation Electing to Reduce Basis of Depreciable Property
ILLUSTRATION 7-4: Completed Form 982 for a Corporation Reporting Attribute Reduction
ILLUSTRATION 7-5: Completed Form 8082 Filed When Corporate Partner Reports Inconsistent Treatment from K-1
ILLUSTRATION 7-6: Reporting Statement for Taxpayers Making Section 108(i) Election
PAL AND AT-RISK LIMITS

Chapter 8: The Passive Activity Loss (PAL) and At-risk Rules

Introduction
KEY ISSUE 8A Identifying C Corporations Subject to the PAL Rules (CHCs and PSCs).

Closely Held C Corporation
Personal Service Corporation
Alternative Minimum Tax

KEY ISSUE 8B Applying the PAL Rules to Affiliated Groups.
KEY ISSUE 8C Determining Material Participation by a Corporate Entity.

Personal Service Corporation (PSC)
Closely Held C Corporation (CHC)
Material Participation of a Shareholder
Effect of Material Participation Rules on Shareholders
Limited Partners
CHCs Involved in Real Property Trades or Businesses

KEY ISSUE 8D Defining an Activity under the PAL Rules.

Trade or Business Activities
Rental Activities
Grouping Activities under the Regulations
Limitations on Grouping Certain Activities
IRS's Right to Challenge Taxpayer Activity Groupings
Groupings by C Corporation Shareholders
Reporting Groupings and Regroupings of Activities
Consistency Rule for Grouping of Activities

KEY ISSUE 8E Deducting Suspended PALs.

General Rules
Reporting Deductions on Form 1120
Corporations Ceasing to Be PSCs or CHCs
Suspended Losses Transferred to an S Corporation
Disposition of Entire Interest in a Passive Activity
Dispositions to Related Parties
Treatment of Suspended Losses in Installment Sales
Interaction between Net Operating Losses and Passive Activity Losses
Treatment of Dispositions under Reg. 1.469-4(g)
Other Dispositions of a Passive Activity

KEY ISSUE 8F Applying the Special PAL Rules Applicable to Rental Properties.

Self-rented Property Rules
Rental of Nondepreciable Real Estate

KEY ISSUE 8G Identifying Corporations Subject to the At-risk Rules.

Activities Covered by the Rules
Aggregation of Activities
Qualified Nonrecourse Financing
Equipment Leasing by a CHC
Qualifying Businesses of Qualified C Corporations

KEY ISSUE 8H Computing the At-risk Deductible Loss Amount.

Computing the Maximum At-risk Amount
Ordering Rules for At-risk Losses

KEY ISSUE 8I Recapturing Previously Allowed At-risk Losses.
KEY ISSUE 8J Disposing of an At-risk Activity.
KEY ISSUE 8K Coordinating the At-risk Rules with the PAL Rules.
ILLUSTRATION 8-1: Passive Activity Loss Carryover Worksheet
ILLUSTRATION 8-2: Completed Form 8810 and Accompanying Worksheet
ILLUSTRATION 8-3: At-risk Limitation for Corporation with Nonrecourse Loan (Form 6198)
ILLUSTRATION 8-4: Corporation with Nonrecourse Loan--Year of Disposition (Partially Completed Form 6198)
ILLUSTRATION 8-5: Summary of Qualifying Disposition Rules
DEDUCTIONS

Chapter 9: Domestic Producers Deduction

Introduction
KEY ISSUE 9A Identifying Activities Eligible for the Deduction.

Recognizing the Key Terms and Abbreviations
Domestic Production Gross Receipts
Related Parties
Transfers or Exchanges of Property

KEY ISSUE 9B Providing Guidance for Specific Activities.

Computer Software
Construction Activities
Engineering or Architectural Services
Food or Beverage Sales
Electricity, Natural Gas, and Potable Water
DPGR from the Oil and Gas Industry

KEY ISSUE 9C Computing and Reporting the Deduction.

Allocating Gross Receipts
Allocating Costs
Statistical Sampling Permitted for Section 199 Computations
Treatment of Losses
Computing Threshold W-2 Wages
Allocating Threshold Wages to DPGR
Calculating the Deduction
Taxpayers with Oil-related QPAI
Reporting the Deduction
Applying the Special Rules for Affiliated Groups.
Special Affiliated Group Reporting Rules
Alternative Minimum Tax Considerations
Dividends Received Deduction Considerations

KEY ISSUE 9D Reporting the Deduction from Pass-through Entities.
ILLUSTRATION 9-1: Completed Form 8903
ILLUSTRATION 9-2: Schedule K-1 Reporting Domestic Production Activities Deductions
ILLUSTRATION 9-3: Completed Form 8903 with Partnership and Oil and Gas Activities

Chapter 10: Compensation

Introduction
KEY ISSUE 10A Reporting Deductible Compensation on Form 1120.
KEY ISSUE 10B Applying the Reasonableness Limits on Deductible Amounts.

What Factors Constitute Reasonableness?
Personal Service Corporations (PSCs)
Taxpayer Penalties Resulting from Unreasonable Compensation
Return Preparer Penalty Considerations

KEY ISSUE 10C Applying the Special Compensation Rules for Publicly Held Corporations.

$1 Million Limitation on Compensation to Certain Employees
Definition of a Golden Parachute Payment
Tax Consequences to Corporations and Shareholder

KEY ISSUE 10D Deducting Accrued Vacation Pay and Bonuses.

Related Taxpayers
Unrelated Taxpayers

KEY ISSUE 10E Reporting Compensation Paid in the Form of Property.

Section 83 Rules
When Does Property Become Substantially Vested?
Nonlapse Restrictions
Interaction of Section 83(h) Rules with Section 461(h) Rules

KEY ISSUE 10F Making the Section 83(b) Election.
KEY ISSUE 10G Compensating Employees with Nonqualified Stock Options.

Treatment by Employees
Treatment by Employers

KEY ISSUE 10H Compensating Employees with Incentive Stock Options (ISOs).

Reporting Requirements for ISOs

KEY ISSUE 10I Determining Status as Employee versus Status as Contract Labor.

Classifying an Employee
Common-law Tests
Statutory Employees
Statutory Independent Contractors
Independent Contractor Safe Haven Test (Section 530 Relief)
Consequences of Reclassifying Workers as Employees

ILLUSTRATION 10-1: Reporting Compensation Split between Forms 1125-A and 1125-E
ILLUSTRATION 10-2: Attachment to Form 3115 for Accrued FICA and FUTA Payroll Taxes
ILLUSTRATION 10-3: Sample of Form 3921, Exercise of an Incentive Stock Option Under Section 422(b)

Chapter 11: Bad Debts and Debt Modifications

Introduction
KEY ISSUE 11A Establishing That Debt Is Bona Fide Debt.
KEY ISSUE 11B Proving That Debt Is Worthless.
KEY ISSUE 11C Deducting Bad Debts at Proper Time and in Correct Amount.

Effect of Accounting Method
Sale of Mortgaged or Pledged Property
Specific Charge-off Method
Nonaccrual-experience Method
Timing of Partially Worthless Debt Deduction
Timing of Wholly Worthless Debt Deduction
Extended Statute of Limitations for Claiming a Deduction

KEY ISSUE 11D Deducting Bad Debts for Loans to Shareholders and Related Parties.

Business versus Nonbusiness Bad Debts
Deducting Bad Debts for Loans between Related Parties

KEY ISSUE 11E Deducting Losses of Corporations Acting as Guarantors.
KEY ISSUE 11F Determining Tax Effect of Debt Modifications.

Potentially Abusive Situations
Election to Realize Income on Debt Substitution

KEY ISSUE 11G Reporting Bad Debt Deduction.
KEY ISSUE 11H Reporting Bad Debt Recoveries.

Regular Tax Rules
PHC Tax and AET Rules

KEY ISSUE 11I IRS Audit Considerations.
ILLUSTRATION 11-1: Factors Indicating Whether Corporate Advances to Shareholders Are Loans or Dividends

Chapter 12: Taxes and Interest

Introduction
KEY ISSUE 12A Deducting Taxes.

Payroll Taxes
State and Local Sales Taxes
Foreign Taxes
Reporting Deductible Taxes

KEY ISSUE 12B Deducting Real Property Taxes.

Economic Performance
Prorating Property Taxes between Buyer and Seller

KEY ISSUE 12C Deducting State and Local Income and Franchise Taxes.
KEY ISSUE 12D Recognizing Taxes That Are Not Deductible in Current Year.

Election to Capitalize Carrying Charges
Mandatory Capitalization under IRC Sec. 263A

KEY ISSUE 12E Determining Deductibility of Shareholder Taxes Paid by the Corporation.
KEY ISSUE 12F Deducting Interest Expense.

Deducting Interest Requires Valid Debt
Deducting Interest on Tax Underpayments
Self-charged Interest

KEY ISSUE 12G Recognizing When an Interest Deduction Is Disallowed, Delayed, or Limited.

Construction Period Interest
Interest Capitalization under IRC Sec. 263A
Interest on Life Insurance Policies

KEY ISSUE 12H Deferring the Interest Deduction for Cash-basis Taxpayers.

Deducting Prepaid Interest
Deducting Interest Paid with Borrowed Funds

KEY ISSUE 12I Limiting the Deductions for Interest on Corporate Acquisition Indebtedness.
KEY ISSUE 12J Limiting the Deduction Due to Disqualified Interest.
ILLUSTRATION 12-1: Completed Form 8926

Chapter 13: Charitable Contributions

Introduction
KEY ISSUE 13A Allowance and Limits on the Charitable Contribution Deduction.

Determining If an Organization Is a Qualified Section 170 Organization
Limiting the Charitable Contribution Deduction

KEY ISSUE 13B Carrying over Contributions Not Deductible in the Current Year.
KEY ISSUE 13C Contributing Property Other Than Inventory.

Short-term Capital Gain and Ordinary Income Property
Long-term Capital Gain Property
Contribution of Tangible Personal Property followed by Sale by Donee
Special Rules Apply to Donations of Intellectual Property
Avoiding Contributions of Property with Basis in Excess of FMV
Property Donations to Governmental Units
Donations of Conservation Easements
Bargain Sale of Property to Charity

KEY ISSUE 13D Contributing Inventory to Charitable Organizations.

Deduction Normally Limited to Property's Basis
Deduction May Be Included in Cost of Goods Sold

KEY ISSUE 13E Increasing the Deduction for Certain Contributions of Inventory and Other Property.

Contributions for the Care of the Ill, the Needy, or Infants
Donating Research Property to Qualifying Organizations
Intellectual Property
Contributions of Wholesome Food Inventory

KEY ISSUE 13F Taking Advantage of the Special 21/2-month Rule for Contributions by Accrual-basis Corporations.
KEY ISSUE 13G Meeting the Recordkeeping, Reporting, and Substantiation Requirements.

Substantiating the Charitable Contribution Deduction
Cash Contributions of Less Than $250
Cash Contributions of $250 or More
Deadline for Obtaining Acknowledgment
Multiple Contributions to the Same Charity
Property Contributions with a Value of $500 or Less
Property Contributions Greater Than $500 and up to and Including $5,000
Property Contributions with a Value in Excess of $5,000
Contributions of Art
Contributions of Inventory and Scientific Equipment
Contributions of Motor Vehicles, Boats, and Airplanes

KEY ISSUE 13H Avoiding the Valuation Penalty on Property Contributions.

Amount of the Penalty
Exception to the Penalty

KEY ISSUE 13I Deducting Certain Contributions as Trade or Business Expenses.
KEY ISSUE 13J Making Quid Pro Quo Contributions.

Charitable Organizations Must Provide Statement for Certain Quid Pro Quo Contributions
Exceptions for Insubstantial Quid Pro Quo Benefits
Matching Contributions
Value May Be Based on Comparable Goods or Services
Full Value of Contribution Deductible

KEY ISSUE 13K Determining When a Payment Is Deductible.

Payment by Check
Payment by Credit Card
Charitable Contributions of Credit Card Rebates

ILLUSTRATION 13-1: Completed Form 1125-A and Supporting Statement for an Inventory Contribution
ILLUSTRATION 13-2: Completed Form 8283, Section A, and Supporting Statement for an Inventory Contribution
ILLUSTRATION 13-3: Completed Form 8283 for Donated Painting over $5,000
DEPRECIATION AND AMORTIZATION

Chapter 14: Depreciation

Introduction
KEY ISSUE 14A Handling the "Allowed or Allowable" Depreciation Trap.

"Allowed" and "Allowable" Defined
Accounting Method Changes

KEY ISSUE 14B Recouping Missed Depreciation or Amortization Deductions.

Applicable Changes
Changes in Depreciation That Are Changes in Accounting Method
Computing the Section 481(a) Adjustment
Making an Automatic Accounting Method Change

KEY ISSUE 14C Recognizing the Depreciation Options for Post-1986 Property Additions.

Claiming Bonus Depreciation
Claiming MACRS Depreciation (IRC Sec. 168)
Retail Fuel Outlets
AMT Depreciation and MACRS Useful Lives
ADS (Alternative Depreciation System) [IRC Sec. 168(g)]
AMT (Alternative Minimum Tax) [IRC Sec. 56(a)(1)]
MACRS Straight-line
MACRS 150% DB
Property Excluded from the Definition of MACRS Property
Depreciating Rotable Spare Parts
Additional Methods Available for Treatment of Rotable Spare Parts

KEY ISSUE 14D Recomputing Depreciation under the ACE Rules.
KEY ISSUE 14E Deducting Depreciation in the Year of Acquisition or Disposition.

Mid-quarter Convention
Mid-month Convention
Assets Placed in Service and Disposed of in the Same Year
Depreciating Property Received in Like-kind Exchange
Change in Use of MACRS Property

KEY ISSUE 14F Deducting Depreciation in Short Tax Years.

Determination of Convention for Short Tax Years
Computing Depreciation for Property Placed in Service in a Short Tax Year

KEY ISSUE 14G Deducting Depreciation in Years Following a Short Year.

Simplified Method
Allocation Method

KEY ISSUE 14H Depreciating Autos.

Luxury Auto Limitations
Safe-harbor for Automobile Depreciation after First Year
Passenger Automobile Defined
Qualified Business Use and Business/Investment Use
Depreciation for Automobiles Received in a Like-kind Exchange
Reporting Depreciation on Listed Property
Limitation for Leased Automobiles

KEY ISSUE 14I Claiming the Section 179 Deduction.

Computing the Deduction
Qualified Real Property Expensing
Making and Revoking the Section 179 Election
Definition of Section 179 Property
Short Tax Years
Section 179 Deduction from Pass-through Entities
Mid-quarter Convention
Disposition of Section 179 Property
Decline in Trade or Business Use

KEY ISSUE 14J Electing and Changing Methods of Depreciation.
KEY ISSUE 14K Reporting Depreciation on Form 4562.
KEY ISSUE 14L Capitalizing and Deducting Expenditures for Tangible Property.

Capital Expenditure Defined
Deducting Materials and Supplies
Handling Costs to Acquire or Produce Tangible Property
Capitalizing Amounts Paid to Improve Tangible Property
Treating Retirement of Structural Component as Disposition
Capitalizing Costs Resulting in a Betterment to Property
Capitalizing Costs That Restore Property
Costs That Adapt the Property to New or Different Use
Requesting IRS Consent for an Accounting Method Change
Costs to Remove Asbestos or Mold
Costs Incurred Immediately after Purchase

KEY ISSUE 14M Depreciating Assets in General Asset Accounts.

Assets That Can Be Grouped
Dispositions

KEY ISSUE 14N Depreciating Leased Property.

Leasehold Improvements Abandoned by Lessor
Financial Leases

ILLUSTRATION 14-1: Comparison of Cost Recovery Methods
ILLUSTRATION 14-2: Completed Form 4562 Showing 2012 Depreciation
ILLUSTRATION 14-3: Form 4562, Reporting Personal Use of Employer-provided Vehicles
ILLUSTRATION 14-4: Filled-out Form 4562 Showing Change in Use
ILLUSTRATION 14-5: Completed Form 4797 Reporting Section 179 Transactions
ILLUSTRATION 14-6: Comparing Bonus Depreciation and Section 179 Deduction

Chapter 15: Amortization

Introduction
KEY ISSUE 15A Recognizing the Types of Amortizable Expenditures.

Leasehold Improvements
Capitalizing Intangible Asset Costs
Changing Accounting Methods for Capitalized Intangibles
Reporting Amortization Expense
Summarizing Amortizable Costs

KEY ISSUE 15B Reporting Amortization for Regular Tax, AMT, and Earnings and Profits.
KEY ISSUE 15C Amortizing Goodwill and Other Intangibles.

Defining Section 197 Intangibles
Identifying Items Excluded from IRC Sec. 197
Disposing of Section 197 Intangibles
Deducting Capitalized Costs upon Liquidation
Changing Method of Accounting

KEY ISSUE 15D Amortizing Computer Software Costs.
ILLUSTRATION 15-1: Tax Treatment of Computer Software
ILLUSTRATION 15-2: Form 4562 Showing Amortization of a Contingent Payment
ILLUSTRATION 15-3: Form 4562 Showing Amortization of Goodwill and Covenant Not to Compete
ILLUSTRATION 15-4: Form 4797 Showing Sale of Copyright
BENEFITS, T&E, AND AUTOS

Chapter 16: Pension and Profit-sharing Plans and Other Benefits

Introduction
KEY ISSUE 16A Identifying the Key Features of Different Qualified Plans.

Defined Benefit Plans
Defined Contribution Plans
SEPs and SIMPLE IRA Plans

KEY ISSUE 16B Deducting Employer Contributions to Qualified Plans.

Deducting Contributions under IRC Sec. 404
Determining When to Deduct Plan Contributions
Deducting Contributions Based on Service after Year-end
Deducting Contributions When More Than One Employer Plan Covers the Same Employee
Special Limits for Employee Stock Ownership Plan (ESOP) Contributions

KEY ISSUE 16C Deducting Defined Benefit Plan Contributions.
KEY ISSUE 16D Deducting Profit-sharing Plan Contributions.

Making Contribution If Corporation Is Unprofitable
Applying the Employer Deduction Limit
Use of Noncash Contributions
Limiting Contributions to 401(k) Plans
Using Contributions by Affiliates

KEY ISSUE 16E Deducting Contributions to SEPs and SIMPLE IRA Plans.

Identifying SEP Participant and Employer Limits
Establishing a SEP after Year-end
Claiming SEP Contributions for a Particular Year
Deducting Contributions to SIMPLE IRA Plans
Claiming SIMPLE IRA Plan Contributions for a Particular Year
Depositing SIMPLE IRA Contributions

KEY ISSUE 16F Deferring Employee Compensation with Nonqualified Plans.

Income Taxation of Deferred Compensation Plans
Determining When an Employer Can Claim a Deduction
Recognition of Income by Employee
Handling Funded Plans
Handling Equity-oriented Compensation Plans
Dealing with IRC Sec. 409A

KEY ISSUE 16G Providing Fringe Benefits to Employees.

Cafeteria Plans
Taxable and Nontaxable Benefits
Simple Cafeteria Plan
Premium Only Plan (POP)
Flexible Spending Account (FSA)
Group-term Life Insurance
Accident and Health Plans
Health Reimbursement Arrangements
Long-term Care Insurance Benefits
Disability Insurance
Health Savings Accounts
Dependent Care Assistance Programs
Educational Assistance Programs
Adoption Assistance Programs
Specifically Excluded from Taxation
Valuing and Deducting Taxable Noncash Fringe Benefits
Using the General Valuation Rule
Using a Special Valuation Rule to Establish FMV
Special Accounting Rule for Taxable Noncash Fringe Benefits
Employer Deduction for Noncash Fringe Benefits

ILLUSTRATION 16-1: Summary of 2012 Contribution Limits
ILLUSTRATION 16-2: 2012 Contribution Limits by Type of Plan

Chapter 17: T&E, Club Dues, Gifts, Directors' Fees, Autos, and Airplanes

Introduction
KEY ISSUE 17A Ensuring the Deductibility of T&E Expenses.

Requirements for Deductibility
Employee in Business Travel Status
Recognizing Directly Related Entertainment
Recognizing Associated with Entertainment
Deducting Foreign Travel Expenses
Reporting T&E Expenses on the Return

KEY ISSUE 17B Reimbursing Employees' and Contractors' Business Expenses.

Meeting the Accountable Plan Requirements
Handling Payments under a Nonaccountable Plan
Expense Reimbursements Paid to Independent Contractors

KEY ISSUE 17C Meeting the T&E Substantiation Requirements.

Per Diem Method of Substantiation
High-low Method of Substantiation
Meals-only Substantiation Method
Corporate Expenses Paid by an Officer

KEY ISSUE 17D Applying the 50% Limitation on Meal and Entertainment Deductions.
KEY ISSUE 17E Handling Entertainment Facilities.
KEY ISSUE 17F Differentiating Deductible and Nondeductible Club Dues.
KEY ISSUE 17G Deducting Tickets to Athletic Events and Skybox Rentals.

Tickets Treated as Business Gift or Entertainment Expense
Maximizing the Deduction for Tickets
Costs Incurred for a Private Luxury Box for Professional Sports
Charitable Contribution for Rental of College Stadium Skybox

KEY ISSUE 17H Deducting Business Gifts.

$25 Limit
Recognizing the Exceptions to Gift Treatment

KEY ISSUE 17I Deducting Directors' Fees and Related Expenses.
KEY ISSUE 17J Reporting Issues for Employee-provided Automobiles.

Reimbursing Actual Expenses
Using a Mileage Allowance Plan
Tax Treatment of Mileage Allowances

KEY ISSUE 17K Reporting Issues for Employer-provided Automobiles.

Valuating Personal Use
Special Accounting Period

KEY ISSUE 17L Substantiating Automobile Use.

Exceptions to the Substantiation Requirement
Reporting Requirements
Recordkeeping Requirements

KEY ISSUE 17M Valuing Personal Use of Company Aircraft.

Limitation of Employer Deduction for Entertainment Flights

ILLUSTRATION 17-1: Summary of Rules for Valuing Personal Use of Employer-provided Business Auto
ILLUSTRATION 17-2: Worksheet Computing Fringe Benefit Compensation Value for Employer-provided Auto
NOLS

Chapter 18: Net Operating Losses

Introduction
KEY ISSUE 18A Computing the Corporate Net Operating Loss (NOL).
KEY ISSUE 18B Carrying back and Carrying over NOLs.

General Carryback and Carryforward Rules
Expanded NOL Carryback under WHBAA
Taxable Income Available for Offset
Intervening Years
Effect of Section 199 Domestic Production Activities Deduction on NOL
Three-year Carryback on Eligible Losses
Short Period NOLs Due to Accounting Period Change
Five-year Carryback on Farm Losses
Corporate Equity Reductions
Ten-year Carryback for Specified Liability Losses
Consolidated Groups
Change of Ownership
Forgoing the Carryback Period
Deduction Limited to the Taxpayer Who Sustained the NOL
Using NOL Deduction against Personal Holding Company (PHC) Income
Reporting Current-year NOL Usage

KEY ISSUE 18C Claiming a Refund Resulting from Carryback of an NOL.
KEY ISSUE 18D Claiming Credits Freed Up in a Year to Which an NOL Is Carried.
KEY ISSUE 18E Determining Effect of Barred Adjustments in the Intervening Year on the NOL Carryback.
KEY ISSUE 18F Converting a Contribution Carryforward into an NOL Carryforward.
KEY ISSUE 18G Carrying back an NOL to or from a Tax Year to Which a Section 444 Election Applies.
KEY ISSUE 18H Maximizing Cash Flow When Operating at a Loss.
ILLUSTRATION 18-1: NOL Carryover Schedule
ILLUSTRATION 18-2: Form 1120 NOL Reporting Statement
ILLUSTRATION 18-3: NOL Carryback
ILLUSTRATION 18-4: Amended Return for NOL Carryback
TAXES, CREDITS, AND PAYMENTS

Chapter 19: Alternative Minimum Tax

Introduction
KEY ISSUE 19A Applying the AMT Exception for Small Corporations.

In General
Corporations Ceasing to Meet Exception
Qualification of New Corporations
Aggregation Rules

KEY ISSUE 19B Computing the Corporate AMT.
KEY ISSUE 19C Handling Corporate AMT Adjustments.

Depreciation
Bonus Depreciation
Forgoing Bonus Depreciation to Claim Minimum Credits
Domestic Production Activities Deduction

KEY ISSUE 19D Handling Corporate AMT Preferences.

Depreciation
Tax-exempt Interest

KEY ISSUE 19E Figuring the Adjusted Current Earnings (ACE) Amount.

Computing the ACE Adjustment
ACE Depreciation
Inclusion of Items Included in Earning and Profits (E&P)
Items Not Deductible in Computing E&P
Specific E&P Adjustments in Calculating ACE
ACE Adjustment
ACE Adjustment for Consolidated Groups

KEY ISSUE 19F Claiming Credits against Alternative Minimum Tax.

Claiming the Foreign Tax Credit
Claiming the General Business Credit
Using Specified Credits and Eligible Small Business (ESB) Credits that Offset 100% of AMT

KEY ISSUE 19G Calculating the Alternative Tax Net Operating Loss (ATNOL).

Carryback of ATNOL
Limitation on ATNOL

KEY ISSUE 19H Claiming the Minimum Tax Credit.

Reporting
Limitation on Minimum Tax Credit

KEY ISSUE 19I Recalculating Passive Activity Losses for CHCs and PSCs.

Definitions of CHC and PSC
Required Adjustments to Passive Losses
Carryover of PALs

KEY ISSUE 19J Adjusting ACE Asset Basis upon Ownership Change.
KEY ISSUE 19K Other Considerations.

Recomputing Deductions Based on a Percentage of AMTI
Adjusting for Wage Credits
Short Period Returns

KEY ISSUE 19L Recognizing the Various Elections That Can Minimize AMT.
ILLUSTRATION 19-1: Passive Activity Loss (PAL) Carryover Worksheet
ILLUSTRATION 19-2: Completed Form 4626 Calculating Alternative Minimum Tax and ACE
ILLUSTRATION 19-3: Completed Form 8827 Calculating Minimum Tax Credit Carryforward

Chapter 20: Personal Holding Company Tax

Introduction
KEY ISSUE 20A Defining a Personal Holding Company (PHC).

Determining Personal Holding Company Status
Income Test
Calculating PHC Income
Calculating Ordinary Gross Income, AOGI, and PHC Income
Applying the Income Test to Affiliated Groups
Applying the Stock Ownership Test
Constructive Ownership
Computing the Stock Ownership Test
Stock Ownership Test in Year of Corporate Dissolution
PHC Status in Year of Liquidation

KEY ISSUE 20B Assessing the Consequences of PHC Status.

PHCs and Accumulated Earnings Tax
PHCs and the At-risk and PAL Rules
PHCs and NOLs

KEY ISSUE 20C Computing Undistributed Personal Holding Company Income (UPHCI).

Tax Rate
Undistributed Personal Holding Company Income
Dividends Received Deduction
Net Operating Loss Deduction
Charitable Contributions
Excess Rental Expenses
Taxes
Net Capital Gains
Reporting UPHCI

KEY ISSUE 20D Using the Dividends Paid Deduction to Minimize PHC Tax.

Payment of Dividends Can Reduce PHC Tax
Dividends Paid during the Tax Year
Dividends Paid within 21/2 Months after Year-end
Consent Dividends
Liquidating Distributions

KEY ISSUE 20E Deducting Dividends Carried over from Prior Years.

Carryover of Dividends Allowed in Computing UPHCI
PHCs Included in an Affiliated Group

KEY ISSUE 20F Reporting and Recordkeeping Requirements for the Dividends Paid Deduction.

Recordkeeping
Reporting
Dividend Carryover
Consent Dividends

KEY ISSUE 20G Computing the PHC Tax and Filing Schedule PH.

Reporting the Status of a Corporation as a PHC
Calculating the PHC Tax
Statute of Limitations

ILLUSTRATION 20-1: 60% Personal Holding Company Income Test Worksheet
ILLUSTRATION 20-2: IRS Worksheet for the 60% PHC Income Test
ILLUSTRATION 20-3: Partial Form 1120, Schedule PH, for Computation of PHC Income
ILLUSTRATION 20-4: Computing PHC Tax

Chapter 21: Accumulated Earnings Tax

Introduction
KEY ISSUE 21A Identifying Corporations Subject to the Accumulated Earnings Tax (AET).
KEY ISSUE 21B Accumulating Earnings to Avoid Tax at the Shareholder Level.
KEY ISSUE 21C Meeting Reasonable Business Needs by Accumulating Income.

Reasonable Business Needs
The Bardahl Formula May Be Used to Determine Working Capital Needs

KEY ISSUE 21D Computing the Accumulated Earnings Tax.

Tax Rate
Adjustments to Accumulated Taxable Income
Tax-exempt Income
Dividends Paid Deduction
Deduction for Income Taxes
Short Tax Years
Applying Accumulated Earnings Tax to Consolidated Groups

KEY ISSUE 21E Claiming the Accumulated Earnings Credit.

Holding and Investment Companies
Component Members of a Controlled Group

KEY ISSUE 21F Avoiding Imposition of the Accumulated Earnings Tax.

Documenting Business Needs and Accumulated Earnings Plan
Timing of Judgment on Reasonable Needs
Using the Tax Benefit Rule

KEY ISSUE 21G Reporting the Accumulated Earnings Tax to the IRS.
KEY ISSUE 21H Shifting the Accumulated Earnings Burden of Proof to the IRS.
KEY ISSUE 21I Considering the Accumulated Earnings Tax during Busy Season.

Quick Method to Determine Potential AET Issue
Paying Dividends to Reduce the AET

ILLUSTRATION 21-1: Comparison of Dividends Paid Deduction for PHC Tax and AET

Chapter 22: Credits

Introduction
KEY ISSUE 22A Claiming the General Business Credit.

Credits Included in the General Business Credit
Computation of Credits
Limitations
Investment Tax Credit Recapture
Low-income Housing Credit Recapture

KEY ISSUE 22B Handling General Business Credit Carrybacks and Carryforwards.

Using Business Credit Carrybacks and Carryforwards
Ordering Rules
Deducting Unused Business Credits

KEY ISSUE 22C Claiming Credits Arising from Passive Activities.

Low-income Housing Credit from Pass-through Entity
Calculating the Credit on Form 8810
Applying the Basis Adjustment Rule
Electing the Special Basis Adjustment for Property after a Fully Taxable Disposition

KEY ISSUE 22D Claiming the Foreign Tax Credit.

Taxes Eligible for the Foreign Tax Credit
Foreign Tax Credit Denied for Some Taxes
Separate Limitation Baskets
Indirect Credit under IRC Sec. 902
Alternative Minimum Tax Implications
Recharacterization of Overall Domestic Loss

KEY ISSUE 22E Claiming Credit Carryover against S Corporation Built-in Gains Tax.
ILLUSTRATION 22-1: Completing Form 8826 (Disabled Access Credit)
ILLUSTRATION 22-2: Partial Form 3468 (Investment Credit) for Qualified Rehabilitation Expenditures
ILLUSTRATION 22-3: Completing Form 3800 (General Business Credit)
ILLUSTRATION 22-4: Reporting Passive Activity Credits (Form 8810)
ILLUSTRATION 22-5: Partnership Reporting Pass-through of Credit to Corporate Partner
ILLUSTRATION 22-6: Partner Reporting Low-income Housing Credit
ILLUSTRATION 22-7: Claiming the Investment Credit for Rehabilitation Expenditures (IRC Sec. 47)
ILLUSTRATION 22-8: Claiming the Energy Credit [IRC Sec. 48(a)]
ILLUSTRATION 22-9: Claiming the Incremental Research Credit (IRC Sec. 41)
ILLUSTRATION 22-10: Claiming the Low-income Housing Credit (IRC Sec. 42)
ILLUSTRATION 22-11: Claiming the Disabled Access Credit (IRC Sec. 44)
ILLUSTRATION 22-12: Claiming the Work Opportunity Credit (IRC Sec. 51)
ILLUSTRATION 22-13: Claiming the Alternative Motor Vehicle Credit (IRC Sec. 30B)
ILLUSTRATION 22-14: Claiming the New Markets Tax Credit (IRC Sec. 45D)
ILLUSTRATION 22-15: Claiming the Employer's Child Care Assistance Credit (IRC Sec. 45F)
ILLUSTRATION 22-16: Claiming the Small Employer Health Insurance Credit (IRC Sec. 45R)

Chapter 23: Tax Payments

Introduction
KEY ISSUE 23A Extending the Time for Paying the Tax.

Hardship Situations
Installment Agreements
Termination of an Installment Agreement
Extensions of Time to Pay
Corporation Expecting an NOL Carryback
Federally Declared Disasters or Terroristic or Military Actions

KEY ISSUE 23B Computing Estimated Tax Payments.

Applying Tax Overpayments to Estimated Taxes
General Rule
Treatment of Section 338(h)(10) Election
Large Corporations
Exceptions to the General Rule
Annualized Income Method
Adjusted Seasonal Installments
Increasing Subsequent Required Installments
Applying the Regulations

KEY ISSUE 23C Making Estimated Payments for Short Tax Years.
KEY ISSUE 23D Making Estimated Tax Payments for Members of a Controlled Group Not Filing a Consolidated Return.
KEY ISSUE 23E Dealing with the Penalty for Underpayment of Estimated Tax.

General Rule
Exceptions to the Penalty

KEY ISSUE 23F Applying for a Quick Refund of an Overpayment of Estimated Tax.

Penalty for Excessive Adjustments
Reasonable Cause for an Excessive Adjustment

KEY ISSUE 23G Calculating Interest on Tax Underpayments and Overpayments.

Underpayment and Overpayment Rates
Deducting Interest on Tax Deficiency
Net Zero Interest Rate on Equivalent Overpayments and Underpayments
Deposits Made to Suspend Running of Interest
Applicable Interest Rate

KEY ISSUE 23H Depositing Income Tax.

Mandatory Electronic Tax Payment Requirements
Penalties
How Do Taxpayers Make Electronic Tax Deposits?
Failure to Deposit Taxes
Failure to Deposit Penalty for First-time Depositors
Concurrent Penalty Application for Failure to Deposit and Failure to Pay Estimated Tax

KEY ISSUE 23I Failure to Pay.

Amount of the Penalty
Computation of the Penalty
Reasonable Cause for Failure to Pay

KEY ISSUE 23J Schedule J, Tax Computation and Payment.
ILLUSTRATION 23-1: Extension of Time to Pay Tax When Expecting an NOL Carryback (Form 1138)
ILLUSTRATION 23-2: Quick Refund of Estimated Tax Payments (Form 4466)
ILLUSTRATION 23-3: Tax Computation and Payment
SCHEDULES M-1/M-3 AND M-2

Chapter 24: Schedules M-1 and M-3 (Reconciling Book to Tax Income) and Schedule UTP (Uncertain Tax Positions)

Introduction
KEY ISSUE 24A Identifying Timing Differences between Book and Tax Income.

Timing Differences Defined
Prepaid Income Timing Difference
Depreciation Timing Difference

KEY ISSUE 24B Determining Permanent Differences between Book and Tax Income.

Permanent Differences Defined

KEY ISSUE 24C Tracking the Differences between Book and Tax Income.

Reversal of Timing Differences
Tracking the Relationship among Book-tax Differences between Years
Book Conformity Requirement

KEY ISSUE 24D Computing the Schedule M-1 Reconciliation.

Classifications of Schedule M-1 Items
Preparation of Schedule M-1
Certain Corporations Are Not Required to Complete Schedule M-1 or M-3

KEY ISSUE 24E Preparing Schedule M-3.

Book versus Tax Assets
Form 1120 Schedule B
Preparing Part I--Financial Information and Net Income (Loss) Reconciliation
Preparing Part II--Reconciliation of Net Income (Loss) per Income Statement of Includable Corporations with Taxable Income per Return
Preparing Part III--Reconciliation of Net Income (Loss) per Income Statement of Includable Corporations with Taxable Income per Return--Expense/Deduction Items
Reconciling Cost of Goods Sold

KEY ISSUE 24F Using Schedule M-1 or M-3 to Decrease Exposure to the Substantial Understatement Penalty.

Adequate Disclosure for Tax Position

KEY ISSUE 24G Filing Schedule UTP for Disclosing Uncertain Tax Positions.

Purpose of Schedule
Who Must File
Definitions
Ranking Tax Positions by Size
Coordination with Other Reporting Requirements
Preparation of Schedule UTP

ILLUSTRATION 24-1: Reporting Change in Accounting Method on Schedule B
ILLUSTRATION 24-2: Worksheet for Tracking M-1 Adjustments (Book-tax Differences)
ILLUSTRATION 24-3: Reporting Book-tax Differences on Schedule M-1
ILLUSTRATION 24-4: Reporting Book-tax Differences on Schedule M-3
ILLUSTRATION 24-5: Filing Schedule UTP

Chapter 25: Balance Sheet (Schedule L), Retained Earnings (Schedule M-2), and Earnings and Profits

Introduction
KEY ISSUE 25A Completing Schedule L, the Balance Sheet per Books.

Tying Schedule L to the Books and Records
Reporting Assets on Schedule L
Reporting Liabilities on Schedule L
Reporting Shareholder's Equity on Schedule L
Tying Schedule L to Schedule M-2

KEY ISSUE 25B Contrasting Earnings and Profits (E&P) with Retained Earnings and Adjusted Current Earnings (ACE).
KEY ISSUE 25C Reporting Retained Earnings on Schedule M-2.

Completing Schedule M-2
Distinguishing Appropriated and Unappropriated Retained Earnings

KEY ISSUE 25D Defining Earnings and Profits (E&P).

E&P Defined
E&P Accounting Methods
Computing E&P
Timing Adjustments
Permanent Adjustments

KEY ISSUE 25E Computing E&P Depreciation.

MACRS Property
Section 179 Deduction
Sale of Depreciated Property
Unrecognized Gains

KEY ISSUE 25F Understanding the Effect of E&P on Taxation of Cash Distributions to Shareholders.

Distributions from Two Classes of Stock

KEY ISSUE 25G Dealing with E&P and Noncash Distributions.

Appreciated Property Distributions
FMV Less Than Basis
Property Subject to Liabilities
Distribution of Debt Obligations
Determining Impact of Stock Redemptions on E&P

KEY ISSUE 25H Dealing with E&P and Distributions of Stock.
KEY ISSUE 25I Reporting and Recordkeeping Requirements for E&P and Distributions.

Reporting to Shareholders
Reporting to the IRS
Reporting Nontaxable Dividends

KEY ISSUE 25J Completing Schedule L Balance Sheets in Year of S Corporation Termination.

Initial C Corporation Return, Form 1120
Post-termination Transition Period

ILLUSTRATION 25-1: Transfer of Unappropriated Retained Earnings to Appropriated Account
ILLUSTRATION 25-2: Appropriated Retained Earnings Schedule
ILLUSTRATION 25-3: Computation of Earnings and Profits
ILLUSTRATION 25-4: Reporting a Distribution That Is Part Dividend and Part Return of Capital (Form 1099-DIV)
ILLUSTRATION 25-5: Reporting a Nonliquidating Distribution (Form 5452)
ILLUSTRATION 25-6: Completion of Schedule L--Balance Sheet per Books
COMMONLY OWNED CORPORATIONS

Chapter 26: Controlled Groups

Introduction
KEY ISSUE 26A Defining Controlled Groups.

Controlled Group Defined
Parent-subsidiary Controlled Group
Brother-sister Controlled Group
Combined Controlled Group

KEY ISSUE 26B Identifying Component Members of a Controlled Group.

Component Members Must Share Tax Benefits
Definition
S Corporations

KEY ISSUE 26C Determining to Which Group a Corporation Belongs.

General Rule
Brother-sister Groups

KEY ISSUE 26D Allocating Tax Benefits among Controlled Group Component Members.

Component Members of a Controlled Group Must Divide Tax Benefits
Tax Brackets, Accumulated Earnings Credit, and Alternative Minimum Tax Exemption
General Business Credit
Section 179 Deduction
S Corporation Included in Controlled Group for Allocation of Section 179 Deduction
Members of Controlled Group Must Apportion Pension and Profit-sharing Plan Items
Apportioning the 5% and 3% Surtaxes
Apportioning the Alternative Minimum Tax (AMT) Exemption Reduction Amount
Tax Benefits Are Divided Equally Unless Apportionment Plan Is Made
Filing an Apportionment Plan
Apportionment of the Accumulated Earnings Credit
Amending the Allocation
Terminating an Apportionment Plan
Apportioning the Research Credit
How Controlled Group Makes Reduced Research Credit Election
Apportioning the Domestic Production Activities Deduction

KEY ISSUE 26E Deferring Losses for Members of a Controlled Group.

Controlled Group Members Are Related Taxpayers
Deferred Losses
Loss Deferral When Group Changes
Affiliated Group

ILLUSTRATION 26-1: Filing an Apportionment Plan on Schedule O
ILLUSTRATION 26-2: Definitions for Applying Controlled Group Rules

Chapter 27: Consolidated Returns

Introduction
KEY ISSUE 27A Qualifying and Electing to File a Consolidated Return.

Affiliated Group (Corporations Qualified to File a Consolidated Return)
S Corporations
Single Member LLCs
Definition of a Consolidated Group
Electing to File a Consolidated Return
Amended Returns
Advantages and Disadvantages of Filing a Consolidated Return

KEY ISSUE 27B Meeting the Reporting Requirements for Incoming/Outgoing Members.

Separate Returns for Periods Not Included in Consolidated Return
Items Included in Consolidated Return
Exception to Requirement to Close the Books on the Acquisition Date

KEY ISSUE 27C Discontinuing the Filing of Consolidated Returns.

How to Discontinue Filing Consolidated Returns
Prohibition against Reconsolidation

KEY ISSUE 27D Handling Intercompany Transactions.

Intercompany Transaction Defined
Single Entity Treatment
Implementation of Single Entity Treatment
Timing Rules as a Method of Accounting
Consent to Treat Intercompany Transactions on a Separate Entity Basis
Intercompany Distributions
Intercompany Obligations

KEY ISSUE 27E Computing Consolidated Taxable Income.

Computing Separate Taxable Income or Loss
Computing Consolidated Taxable Income
Dual Consolidated Losses

KEY ISSUE 27F Adjusting the Basis of Stock of a Subsidiary.

Excess Loss Accounts (ELA)
Recapture of ELA

KEY ISSUE 27G Disposing of a Subsidiary.

Judicial Decision Regarding Duplicated Losses
Loss Disallowance and Basis Reduction Rules
Exceptions to the Loss Disallowance and Basis Reduction Rules
Duplicated Loss Rules
Treating the Stock Sale of a Consolidated Subsidiary as an Asset Sale
Members of Group Receiving Assets in Liquidation

KEY ISSUE 27H Applying the Separate Return Limitation Year (SRLY) Limitations.

Exceptions to SRLY Limitations
SRLY Net Operating Losses
SRLY Capital Losses
SRLY Built-in Losses
Interaction between the SRLY Loss Provisions, Built-in Losses, and Section 382 Limitations

KEY ISSUE 27I Allocating the Consolidated Tax Liability.
KEY ISSUE 27J Reporting a Consolidated Group Member's Discharge of Indebtedness Income.

Insolvent Taxpayers
Attribute Reduction
Investment Adjustment Rules
Excess Loss Account Rules

ILLUSTRATION 27-1: Advantages and Disadvantages of Filing a Consolidated Return
ILLUSTRATION 27-2: Filing of Initial Consolidated Return (Form 851)
ILLUSTRATION 27-3: Filing of Initial Consolidated Return (Form 1122)
ILLUSTRATION 27-4: Reporting Statement for Claiming Benefit from Limitation of the Loss Disallowance Rule
RELATED PARTY RULES

Chapter 28: Related Party Rules and Shareholder/Corporation Transactions

Introduction
KEY ISSUE 28A Identifying Closely Held Corporations (CHCs).

Defining a Closely Held Corporation (CHC)
Personal Service Corporation

KEY ISSUE 28B Related Party Rules.
KEY ISSUE 28C Selling Property to a Related Party at a Loss.

Losses Disallowed between Related Parties
Related Parties Defined
Constructive Ownership Rules
Disallowed Loss May Reduce Buyer's Gain on Future Sale

KEY ISSUE 28D Matching Deductions with Income Recognition.

Related Parties Defined
Accrued Bonuses
Accrued Rent Expense

KEY ISSUE 28E Providing a Corporate Benefit to a Shareholder.

Constructive Dividends
Compensation for Personal Injuries
Negligence Penalties and Constructive Dividends

KEY ISSUE 28F Payment of Corporate Expenses by a Shareholder.

Corporate Expenses Paid Directly by Shareholder

KEY ISSUE 28G Distributing Corporate Property to a Shareholder.

Property That Has Declined in Value
Distribution of Appreciated Property

KEY ISSUE 28H Disposing of Like-kind Property Received from a Related Party.

Reporting Disposition of Property within Two Years

KEY ISSUE 28I Selling Depreciable Property to a Related Party.

Related Parties Defined
Related Party Sale of Property Subject to Depreciation by Buyer

KEY ISSUE 28J Using the Installment Method for Sales between Related Parties.

Sale of Depreciable Property to a Related Party
Related Parties Defined
Exception for No-tax-avoidance Sale of Depreciable Property
Property Resold within Two Years
Contingent Payments
Installment Sale of Passive Activity Containing Suspended Losses

KEY ISSUE 28K Below-market Loans.

Determining Whether a Loan is a Below-market Loan
Rules on Corporation/Shareholder Loans

ILLUSTRATION 28-1: Reporting Related Party Installment Sale on Form 6252
ILLUSTRATION 28-2: Reporting Related Party Disposition of Property on Form 8824
CAPITAL ISSUES

Chapter 29: Stock Purchases Treated as Asset Acquisitions (Section 338)

Introduction
KEY ISSUE 29A Understanding the Basic Section 338 Rules.

How to Make the Section 338 Election
When Is the Section 338 Election Beneficial?
Regular Section 338 Election versus Direct Asset Purchase

KEY ISSUE 29B Filing Tax Returns for the Target Corporation.

When Target Has Filed Separate Returns
Target Is Common Parent of Consolidated Return Group
Target Is Member of Consolidated Return Group
Target Is Member of Affiliated Group That May File a Consolidated Return
New Target's Tax Accounting Methods, EIN, etc.

KEY ISSUE 29C Making a Qualified Stock Purchase of the Target Corporation.

Identifying the 12-month Acquisition Period and Acquisition Date
Redemption during the 12-month Acquisition Period
Transfer of Assets to Purchasing Corporation

KEY ISSUE 29D Reporting the Income or Loss from the Deemed Asset Sale.

Determining the Aggregate Deemed Sales Price (ADSP)
Loss and Credit Carryforwards and Section 382 Limitations
Loss Carryover to New Target Tax Years

KEY ISSUE 29E Computing the Adjusted Grossed-up Basis (AGUB) of the Target's Assets.

In General
Recently Purchased Stock

KEY ISSUE 29F Stepping Up the Basis of Nonrecently Purchased Stock.
KEY ISSUE 29G Allocating the New Target's AGUB.
KEY ISSUE 29H Electing to Treat Target as Member of Selling Consolidated Return Group.

When Target Is a Member of a Consolidated Return Group
When Target Is Not a Member of a Consolidated Return Group
Treatment of Minority Shareholders
When the Section 338(h)(10) Election Is Beneficial
C Corporation Buyer Makes Section 338(h)(10) Election for S Corporation Target
Making the Regular Election for an S Corporation Target
Mechanics of the Section 338(h)(10) Election
Multi-step Transactions
Estimated Tax Payments
State Income Tax Consequences

KEY ISSUE 29I Applying the Section 338 Consistency Rules.
ILLUSTRATION 29-1: Asset Allocation Statement under Section 338 (Form 8883)
ILLUSTRATION 29-2: Summary of Key Points Regarding Section 338 Elections

Chapter 30: Limitations Due to Ownership Changes (the Section 382, 383, and 384 Rules)

Introduction
KEY ISSUE 30A Understanding the General Section 382-384 Rules.
KEY ISSUE 30B Recognizing a Section 382 Ownership Change.

Testing for an Ownership Change
Warrants, Convertible Debt, and Similar Securities
Problems Arising from Worthless Stock Deductions Taken by Shareholder
Loss Corporation Defined

KEY ISSUE 30C Calculating the Annual Section 382 Limitation.

In General
Value of Loss Corporation Stock
Allocation of Taxable Income in Year of Change
Successive Ownership Changes

KEY ISSUE 30D Handling Built-in Gains and Losses and the Section 382 Limitation.

Built-in Losses
Built-in Gains
Identifying Built-in Gain and Loss Items
Ordering Rule for Absorption of Annual Section 382 Limitation
Installment Sale Gain

KEY ISSUE 30E Meeting the Continuity of Business Enterprise Test.
KEY ISSUE 30F Applying the Rules to Consolidated and Controlled Groups.

Consolidated Groups
Limit on Use of Prechange Losses
Controlled Groups
Apportioning the Section 382 Limitation

KEY ISSUE 30G Applying IRC Sec. 382 to AMT.
KEY ISSUE 30H Meeting the Reporting and Recordkeeping Requirements for Ownership Change Transactions.
KEY ISSUE 30I Using the Stock for Debt Bankruptcy Exception.

Disadvantages of Using the Bankruptcy Exception
Election out of the Bankruptcy Exception
Continuity of Business Enterprise Requirement

KEY ISSUE 30J Applying Section 382 and 383 Limitations to Corporate Tax Attributes.

Section 383 Credit Limitation
Section 382 Limitation Carryover

KEY ISSUE 30K Applying the Section 384 Limitation on Preacquisition Losses.

The De Minimis Rule
Corporations under Common Control
Preacquisition Losses
Built-in Gains
Excess Credits and Net Capital Losses
Net Operating Losses

ILLUSTRATION 30-1: Tax Return Statement to Meet Section 382 Reporting Requirement

Chapter 31: Sections 1244 and 1202 Stock

Introduction
KEY ISSUE 31A Meeting the Requirements for Section 1244 Treatment.

Requirements for Section 1244 Stock
Stock Issued to an Individual or Partnership
Stock Issued in Exchange for Money or Other Property
Corporation Must Be Small Business Corporation
Transitional Year
Stock Acquired in Exchange for Debt
Treatment of Loss as an Ordinary Loss

KEY ISSUE 31B Meeting the Section 1244 Gross Receipts Test in the Year Loss Is Sustained.

Gross Receipts Test in Year of Loss

KEY ISSUE 31C Computing the Shareholder's Ordinary Loss Deduction under IRC Sec. 1244.

New Shares and Subsequent Capital Contributions
Contributing Property with Basis in Excess of FMV for Section 1244 Stock
Stock Paid for in Series of Payments

KEY ISSUE 31D Complying with the Section 1244 Reporting, Recordkeeping, and Disclosure Requirements.

Shareholder Reporting
Shareholder Recordkeeping
Corporate Recordkeeping
Corporate Reporting

KEY ISSUE 31E Excluding 50% of Gain from Disposition of Section 1202 Qualified Small Business Stock.

Tax Benefits of Qualified Small Business Stock
Definition of Qualified Small Business Stock
Anti-evasion Rules
Gain Exclusion Limitations

KEY ISSUE 31F Comparing Small Business Stock under IRC Secs. 1202, 1244, and 1361-1379.
ILLUSTRATION 31-1: Comparison of Section 1202 and 1244 Stock Rules
INCORPORATION AND LIQUIDATION

Chapter 32: Incorporation

Introduction
KEY ISSUE 32A Meeting the Section 351 Requirements for a Tax-free Incorporation.

Requirements for Tax-free Status
Incorporating a Partnership (or LLC Taxed as a Partnership)

KEY ISSUE 32B Recognizing Income on Transfers to Corporations.

Making Transactions Taxable
Stock Issued in Exchange for Services
IRC Sec. 357(c)--Liabilities in Excess of Basis
Determination of Amount of Liabilities Assumed
Sales Recharacterized as Tax-free Transfers

KEY ISSUE 32C Determining the Basis and Holding Period of Assets Received in a Section 351 Exchange.

Corporation's Basis
Basis of Property Received by the Corporation
Application of Basis Reduction Rule to Consolidated Groups
Corporation Holding Period
Depreciation of Transferred Assets
Depreciation on Assets Purchased and Transferred to a Corporation in the Same Year

KEY ISSUE 32D Meeting the Section 351 Reporting and Recordkeeping Requirements.

Required Disclosure
Recordkeeping

KEY ISSUE 32E Deducting and Amortizing Organizational Costs.

Organizational Costs Defined
Deducting Organizational Costs
When a Corporation Begins Business

KEY ISSUE 32F Deducting and Amortizing Start-up Costs.

Start-up Costs Defined
Costs of Expanding an Existing Business
Change in Nature of Taxpayer's Activities
Deducting Start-up Costs
Start-up Costs of Subsidiaries Included in a Consolidated Return
Early Disposal of Business
Reimbursement of Start-up Costs

KEY ISSUE 32G Handling Organizational Expenditures under the Section 263(a) Regulations.

Preopening Expenditures to Start a New Business
Preopening Expenditures to Expand an Existing Business

KEY ISSUE 32H Transferring Accounts Receivable and Accounts Payable to a Corporation.

Accounts Receivable
Transfer of Accounts Payable of a Cash-basis Taxpayer

KEY ISSUE 32I Filing the Initial Corporate Return.
ILLUSTRATION 32-1: Transferee's Section 351 Statement
ILLUSTRATION 32-2: Form 4562 Showing Amortization of Organizational and Start-up Expenses
ILLUSTRATION 32-3: Application to be Relieved from Filing a Return
ILLUSTRATION 32-4: Table of First-year Corporation Procedures and Elections

Chapter 33: Liquidation

Introduction
KEY ISSUE 33A Determining the Tax Consequences of a Liquidation.

Distributions in Complete Liquidation
Tax Treatment at Corporate Level
Tax Treatment at Shareholder Level
Comparing the Tax Consequences of Liquidating an S or a C Corporation
Distributions in Partial Liquidation
Collapsible Corporation Rules Repealed

KEY ISSUE 33B Liquidating a Corporation over More Than One Tax Year.

Distributions in Three Tax Years
Timing of Loss Where Final Distribution Is Determinable with Reasonable Certainty

KEY ISSUE 33C Distributing Installment Notes to Shareholders.

Distribution of Pre-liquidation Installment Obligations
Distribution of Installment Obligation in Liquidation

KEY ISSUE 33D Recognizing Gain on Distributions of Appreciated Property to Shareholders.

Recapturing Ordinary Income

KEY ISSUE 33E Limiting the Recognition of Losses by the Corporation.
KEY ISSUE 33F Reporting Issues in the Year of Liquidation.

Additional Reporting Requirements
Determination of Fair Market Value of Distributed Assets
Property Subject to a Liability
Handling Anticipatory Assignments of Income
Deducting Accrued Liabilities upon Liquidating
Deducting Liquidation Expenses
Deducting Unamortized Organizational Expenses
Deducting Unamortized Start-up Expenses
Final Year Return

KEY ISSUE 33G Requesting a Prompt Assessment.
KEY ISSUE 33H Liquidating a Corporation in Bankruptcy.
KEY ISSUE 33I Liquidating a Controlled Subsidiary Tax-free.

Required Statement
Recognizing Intercompany Items from a Subsidiary in Liquidation
Liquidating a C Corporation into an S Corporation
Liquidating Subsidiary upon Making a QSub Election
Avoiding the Dangers of a Liquidation-reincorporation

KEY ISSUE 33J Reducing Tax by Identifying Goodwill Generated by the Owner.
ILLUSTRATION 33-1: Notifying the IRS of Corporate Liquidation
ILLUSTRATION 33-2: Reporting Liquidating Distributions
ILLUSTRATION 33-3: Request for Prompt Assessment by Dissolved Corporation
FILING THE RETURN

Chapter 34: Filing Form 1120

Introduction
KEY ISSUE 34A Classifying an Entity as a C Corporation.

Entity Classification under "Check-the-box"
Tax Status Election
Changing the Election
Limited Liability Companies

KEY ISSUE 34B Preparing and Signing the Corporate Tax Return.

Signing the Return
Failure to Obtain an Authorized Signature
Paid Preparers
Preparation and Due Diligence Checklists

KEY ISSUE 34C Filing the Corporate Return Electronically.

Meeting the 250-return Threshold
Obtaining a Waiver of the Electronic Filing Requirement
Getting Started

KEY ISSUE 34D Extending the Deadlines for Filing a Corporate Return.

Extensions in General
Paying the Tax
Benefits of an Extension
Requirements for a Valid Extension
Invalid or Terminated Extension
Authority to Postpone Certain Deadlines

KEY ISSUE 34E Avoiding the Penalty for Failing to Timely File a Corporate Return.

Minimum Penalty
Penalty Period
Corporations in Bankruptcy
Reasonable Cause for Failure to File
Reliance on a Third Party
When Does "Timely Mailed" Equal "Timely Filed"?
Use of Private Delivery Services (PDS) for Timely Filing
Electronically Filed Returns

KEY ISSUE 34F Avoiding the Taxpayer Accuracy-related Penalty.

Reasonable Cause Defense against the Accuracy-related Penalty
Substantial Authority Defense to Substantial Understatement Penalty
Adequate Disclosure Defense against Substantial Understatement Penalty
Defenses against Negligence or Disregard of Rules or Regulations Penalty
Penalties for Reportable Transactions

KEY ISSUE 34G Dealing with the Tax Return Preparer Penalties.

Applying Recent IRS Guidance
Who Is a Preparer?
Adequate Disclosure
Reliance on Others
Establishing Reasonable Cause
Substantial Authority
Monetary Penalties for Circular 230 Violations

KEY ISSUE 34H IRS Registration and Regulation of Tax Return Preparers.

Preparers Required to Obtain a PTIN
Definition of a Tax Return Preparer
Required User Fee
PTIN Application and Renewal
Supervised Preparers Relieved from Competency Testing
Circular 230 Rules of Practice
Standards for Preparation of Tax Returns

KEY ISSUE 34I Other Return Preparation Considerations.

Checklists for Avoiding a Return Preparer Penalty
Tax Return Preparation Engagement Letter
Other Tax Practice Tools
Tax Return Preparation Quality Control
Management Responsibility for Return Preparation

KEY ISSUE 34J Use and Disclosure of Tax Return Information.

Important Definitions
Taxpayer Consent Requirements
Exceptions
Format of Consent
Penalties
Recent Guidance

ILLUSTRATION 34-1: Flowchart of Classification Process under "Check-the-box" Regulations
ILLUSTRATION 34-2: Electing on Form 8832 to Be Classified as a Corporation
ILLUSTRATION 34-3: Disclosure of Position Contrary to a Regulation on Form 8275-R
ILLUSTRATION 34-4: Requesting Extension of Time to File Form 1120
ILLUSTRATION 34-5: Form 1120 Preparation Quality Control Checklist

Chapter 35: Amended Returns, Claims for Refunds, and Assessments of Tax

Introduction
KEY ISSUE 35A Understanding the Statute of Limitations for Assessment of Additional Tax.

General Three-year Statute of Limitations
Six-year Statute of Limitations
Statute Never Expires
Extending the Statute of Limitations
Involuntary Conversion
Unreported Listed Transactions
Transferee Liability
Filing an Amended Return Just before Expiration of the Three-year Assessment Period
Prompt Assessment
Summary of Limitation Periods for Assessing Tax

KEY ISSUE 35B Claiming a Credit or Refund of Tax.

Limitations on Credit or Refund
Estimated Tax Payments
Distinguishing Tax Payments from Tax Deposits
Timely Filing of Refund Claim
Authority to Postpone Certain Deadlines
Summary of Limitations Periods for Claiming Refund
Limitations on the Refund Amount
Special Claim for Refund Limitations Periods
Saturday, Sunday, or Legal Holiday
Filing Form 872-A
Requirements for a Valid Claim
Informal and Protective Claims for Refund
Special Rules for Large Refunds

KEY ISSUE 35C Correcting an Error on a Previously Filed Return.

When to File Form 1120X
Filing Form 1120X to Claim an Income Tax Refund
Filing Form 843 to Request an Abatement of Tax
Correcting Form 1065 Schedule K-1 Information
IRS Discretion to Accept or Reject Amended Return

KEY ISSUE 35D Applying for a Tentative Refund Based on Carryback of a Credit or a Loss.

Advantages and Disadvantages of Filing Form 1139
Filing Form 1139 for a Capital Loss Carryback
Carrying Back an NOL and a Capital Loss
Form 1139 When Carryback Exceeds Three Years

KEY ISSUE 35E Carrying Net Operating Losses to or from a Closed Year.

Mitigation Provisions
Types of Determinations
Handling an Increase or Decrease in Tax

KEY ISSUE 35F Avoiding Penalties by Filing an Amended Return.
KEY ISSUE 35G Avoiding Penalties and Other Sanctions for Preparing Refund Claims.

The Code's Return Preparer Penalties
Circular 230 Rules of Practice

ILLUSTRATION 35-1: Recomputing the Charitable Contribution Deduction (Form 1120X)
ILLUSTRATION 35-2: Capital Loss Carryback (Form 1139)
ILLUSTRATION 35-3: Penalty Abatements Claim (Form 843)
QUICK REFERENCE TABLES

TABLE T101: Corporate Tax Rates
TABLE T102: PHC and AET Rates
TABLE T201: Summary of Rules for Substantiation and Reporting Requirements for Employer-provided Autos
TABLE T202: Deductible Travel Expenses
TABLE T203: When Meal and Entertainment Expenses Are Deductible
TABLE T301: Summary of Elections to Minimize AMT
TABLE T302: Table of Corporate AMT Adjustments
TABLE T303: Table of Corporate AMT Preferences
TABLE T401: IRS Interest Rates on Overpayments and Underpayments
TABLE T402: Interest That Is Not Deductible in Current Year
TABLE T501: 2012 Imputed Interest AFR Table
TABLE T601: Group-term Life Insurance Uniform Premium Costs
TABLE T701: Taxpayer Penalties--Income Tax
TABLE T702: Return Preparer Penalties
TABLE T801: Statute of Limitations--Assessment of Tax
TABLE T802: Statute of Limitations--Claims for Credit or Refund
TABLE T901: Inflation-indexed Figures for Retirement Plans
TABLE T902: Summary of Section 197 Intangibles
TABLE T903: Table Comparing Organizational Costs, Start-up Costs, and Ordinary Business Expenses
TABLE T904: Schedule of Rules for NOL Carryback and Carryforward Periods
TABLE T905: Table of Personal Service Corporation (PSC) Rules
TABLE T906: Summary of Special Tax Rules Applicable to Closely Held Corporations
TABLE T907: Quick Reference to General Business Credit Forms and Dates
TABLE T908: Documentation Guide for Corporate Contributions
TABLE T909: Tax-related Issues Associated with Operating as a Personal Service Corporation
TABLE T910: Taxes That Are Not Deductible in Current Year
TABLE T911: Treatment of Commonly Encountered Items under Cash and Accrual Accounting Methods
TABLE T912: Table of Definitions of Controlled, Affiliated, and Consolidated Groups
TABLE T913: Short-cut Small Employer Insurance Credit Percentage
TABLE T914: Table of Common Items Increasing E&P
TABLE T915: Table of Common items Decreasing E&P
TABLE T916: Items of Nonpayroll Compensation
TABLE T917: Summary of Tax Results under Debt Discharge and Foreclosure Rules
CHECKLISTS

CHECKLIST C101: Form 1120 Overall Due Diligence Review Checklist
CHECKLIST C102: Form 1120 Preparation Checklist (Long Version)
CHECKLIST C103: Form 1120 Preparation Checklist (Short Version)
CHECKLIST C104: Initial Year Checklist--Form 1120
CHECKLIST C105: Final Year Checklist--Form 1120
CHECKLIST C106: Installment Sale Checklist for Form 1120
CHECKLIST C107: Form 1120X (Amended U.S. Corporation Income Tax Return) Checklist
CHECKLIST C108: Form 843 (Claim for Refund and Request for Abatement) Checklist
CHECKLIST C109: Form 1139 (Corporation Application for Tentative Refund) Checklist
CHECKLIST C110: Forms 8275 and 8275-A Checklist
CHECKLIST C111: Avoiding a Section 6694 Return Preparer Penalty
CHECKLIST C201: Checklist for Using Debt Securities in Initial Corporate Structures
CHECKLIST C202: Checklist for Commonly Encountered Start-up Expense Items
CHECKLIST C203: Deductible and Nondeductible Expenses upon Liquidating a Corporation
CHECKLIST C301: Capitalization of Expenditures under UNICAP by Producers--IRC Sec. 263A
CHECKLIST C302: Determining Permissible Year-end for a Newly Formed (First Year) Personal Service Corporation
CHECKLIST C303: Determining If Existing Personal Service Corporation Can Change Its Year-end
CHECKLIST C304: Determining If a Corporation Is a Personal Service Corporation
CHECKLIST C305: Checklist for Retroactive Changes in Accounting Method
CHECKLIST C401: Checklist for Deductibility of Shareholder/Employee Compensation
CHECKLIST C501: Checklist for Exemption from Personal Holding Company Status
CHECKLIST C502: Section 469 Passive Activity Losses Checklist
CHECKLIST C503: Section 1244 Small Business Stock Checklist
CHECKLIST C504: Checklist for T&E Substantiation Requirements
CHECKLIST C505: Requirements for Deferred Like-kind Exchange
CHECKLIST C506: Related-party Checklist--Corporations and Partnerships
CHECKLIST C507: Related-party Checklist--Individuals
CHECKLIST C508: Shareholder Material Participation Checklist
CHECKLIST C509: Closely Held Corporation Nonowner Employee Material Participation Checklist
CHECKLIST C510: Comparison of Corporate Passive Activity and At-risk Rules
CHECKLIST C601: Domestic Production Activities Deduction Checklist
CHECKLIST C602: Business Clients Tax File Review Form
CHECKLIST C603: New Tax Client Acceptance Checklist
CHECKLIST C604: Tax Client Evaluation (Continuance) Checklist
DEPRECIATION TABLES

TABLE D101: Recovery Periods for Common Assets
TABLE D201: Summary of Regular Tax Depreciation Rules Assets Placed in Service after 12/31/86 (or 7/31/86, If Election Made)
TABLE D202: Summary of AMT Depreciation Rules Assets Placed in Service after 12/31/86
TABLE D301: MACRS Personal Property, Half-year Convention
TABLE D302: MACRS Personal Property, Mid-quarter Convention--1st Quarter
TABLE D303: MACRS Personal Property, Mid-quarter Convention--2nd Quarter
TABLE D304: MACRS Personal Property, Mid-quarter Convention--3rd Quarter
TABLE D305: MACRS Personal Property, Mid-quarter Convention--4th Quarter
TABLE D401: MACRS Residential Rental Real Property and AMT Residential Real Property (27.5-year Property)
TABLE D402: MACRS Nonresidential Real Property (31.5-year Property)
TABLE D403: MACRS Nonresidential Real Property and AMT Nonresidential Real Property (39-year Property)
TABLE D404: MACRS Qualified Leasehold Improvement Property, Qualified Restaurant Property, and Qualified Retail Improvement Property [IRC Sec. 168(e)(3)(E)] (15-year Property)
TABLE D501: ADS Personal Property, Half-year Convention
TABLE D601: ADS and ACE Real Property, Mid-month Convention (40-year Property)
TABLE D701: AMT Personal Property, Half-year Convention
TABLE D702: AMT Personal Property, Mid-quarter Convention 1st Quarter
TABLE D703: AMT Personal Property, Mid-quarter Convention 2nd Quarter
TABLE D704: AMT Personal Property, Mid-quarter Convention 3rd Quarter
TABLE D705: AMT Personal Property, Mid-quarter Convention 4th Quarter
TABLE D801: Adjusted Current Earnings (ACE) Depreciation Rules
TABLE D901: Autos Leased in 2012--Price-based Income Inclusions
TABLE D902: Autos First Leased in 2011--Price-based Income Inclusions
TABLE D903: Autos First Leased in 2010--Price-based Income Inclusions
TABLE D1001: Luxury Auto Depreciation Dollar Limits
TABLE D1002: MACRS Depreciation Rates for Autos
TABLE D1003: Alternate MACRS (ADS) Rates for Autos
TABLE D1004: AMT MACRS Depreciation Rates for Autos
ELECTIONS

ELECTION E101: Requesting a Change in Accounting Method
ELECTION E102: Treating Affiliated Group Members as a Single Taxpayer to Pass the PSC Ownership Test to Use the Cash Method
ELECTION E103: Ratable Accrual of Real Property Taxes
ELECTION E104: Adopting the Recurring Item Method for Certain Expenses
ELECTION E105: Adopting the Simplified Dollar-value LIFO Inventory Method
ELECTION E106: Automatic LIFO Revocation Procedure
ELECTION E107: Election to Change a Method of Accounting for Estimating Inventory Shrinkage
ELECTION E201: Regular Tax Inventory Used for AMT Purposes
ELECTION E202: To Use Alternative Minimum Tax Inventories to Compute Adjusted Current Earnings
ELECTION E301: Section 59(e) Optional Amortization for Certain AMT Preferences
ELECTION E302: Capitalizing Circulation Expenditures
ELECTION E303: Amortizing Circulation Expenditures
ELECTION E401: Treating Intercompany Transactions as Separate Entity Transactions
ELECTION E402: Discontinue Filing Consolidated Returns
ELECTION E403: Ratably Allocating Items of Income/Deduction When Group Membership Changes
ELECTION E404: Allocating the Consolidated Tax Liability among Group Members
ELECTION E405: Inclusion in a Specific Brother-sister Controlled Group
ELECTION E406: Changing the Allocation of Consolidated Tax Liability
ELECTION E407: Election Not to Recognize Gain on Intercompany Transaction
ELECTION E501: Changing to the Straight-line Method of Depreciation
ELECTION E502: Electing the Alternative Minimum Tax (AMT) Depreciation Method for Regular Tax
ELECTION E503: Using Straight-line in Lieu of MACRS Depreciation
ELECTION E504: Electing Out of MACRS Depreciation
ELECTION E505: Adopting the Alternative Depreciation System (ADS) for Regular Tax
ELECTION E601: Reducing Depreciable Asset Basis First for Excluded Debt Discharge Income
ELECTION E602: Treating Real Property Held as Inventory as Depreciable Property
ELECTION E701: Using FMV of Stock When Determining If Dividends Are Extraordinary
ELECTION E801: Waiving the Carryback Period for NOL Attributable to a Specified Liability Loss
ELECTION E802: Forgoing the NOL Carryback Period
ELECTION E901: Treating All Interests in Rental Real Estate Activities as a Single Activity
ELECTION E1001: Stepping up Basis of Nonrecently Purchased Stock
ELECTION E1002: Treating Stock Purchases as Asset Acquisitions
ELECTION E1003: Making the Section 338(h)(10) Election
ELECTION E1101: Treating Charitable Contribution Made 21/2 Months after Year-end as Made during the Year
ELECTION E1102: Electing to Capitalize Carrying Charges
ELECTION E1103: Deferring Gain from Involuntary Conversions
ELECTION E1104: Request for Additional Time for Replacing Converted Property
ELECTION E1105: Allocation of Success-Based Fees
ELECTION E1201: Simplified Service Cost Method for UNICAP
ELECTION E1202: Simplified Resale Method for UNICAP
ELECTION E1203: Simplified Production Method for UNICAP
ELECTION E1204: Historic Absorption Ratio Used with Simplified UNICAP Method
ELECTION E1301: To Request Extension of Time for Making an Election (Reg. 301.9100 Relief)
STATEMENTS, CONSENTS, AND DISCLOSURES

STATEMENT S101: Statement Filed to Demonstrate Why Rental Expenses in Excess of Rental Income Should Be Included When Determining UPHCI
STATEMENT S102: Reporting Statement for the Dividends Paid Deduction
STATEMENT S103: Statement Reporting Dividend Carryover for Dividends Paid Deduction
STATEMENT S201: Reporting a Claimed Benefit from Limitation of the Loss Disallowance Rule
STATEMENT S202: Statement in Support of Use of 52-53-week Tax Year by New Member of Consolidated Group
STATEMENT S203: Waiver of Five-year Reconsolidation Requirement
STATEMENT S204: Statement to Be Filed upon Complete Liquidation of Subsidiary
STATEMENT S301: Transferee's Section 351 Statement
STATEMENT S401: Corporate Records Supporting Section 1244 Ordinary Loss Treatment
STATEMENT S501: Borrower's Reporting of a Below-market Loan (IRC Sec. 7872)
STATEMENT S502: Statement to Meet Section 382 Reporting Requirement
STATEMENT S503: Travel and Entertainment--Confirmation of Client Documentation
STATEMENT S504: Statement in Support of NOLs Reported on Form 1120
STATEMENT S505: Reporting Statement for Qualified Rehabilitation Expenditures
STATEMENT S506: Statement Concerning Grouping Activities under IRC Sec. 469
WORKSHEETS

WORKSHEET W101: Accumulated Earnings Tax Computation
WORKSHEET W102: Bardahl Formula
WORKSHEET W103: 60% Personal Holding Company Income Test
WORKSHEET W201: AMT Adjustment for Long-term Contracts
WORKSHEET W202: Minimum Tax Credit Carryover
WORKSHEET W301: Capital Loss Carryover
WORKSHEET W302: Charitable Contribution Carryover
WORKSHEET W303: Losses Limited by Section 465 At-risk Rules
WORKSHEET W304: Section 469 Passive Activity Loss (PAL) Carryover
WORKSHEET W305: Carryforward Worksheet--Partner's outside Basis Calculation
WORKSHEET W401: Repairs and Improvements
WORKSHEET W402: Section 179 Expense Carryover
WORKSHEET W403: Amortization
WORKSHEET W501: Installment Sale Deferred Gain Carryover Worksheet
WORKSHEET W502: Gain on Repossession of Real Property and Basis of Repossessed Real Property
WORKSHEET W601: Net Operating Loss (NOL) Carryover
WORKSHEET W701: Cash to Accrual Adjustments for Form 1120
WORKSHEET W702: Computing Section 481(a) Adjustment for Changing from Cash to Accrual Method of Accounting
WORKSHEET W703: Accrual to Cash Adjustments for Form 1120
WORKSHEET W801: Section 1231 Net Loss Recapture
WORKSHEET W901: Earnings and Profits (E&P) Computation
WORKSHEET W902: Tracking M-1 Adjustments (Book-tax Differences)
WORKSHEET W1001: Annualization of Income
WORKSHEET W1002: Like-kind Exchanges
WORKSHEET W1003: Taxable Cost of Group-term Life Insurance
WORKSHEET W1004: Computation of Deduction Allowed for Contributions for Care of the III, the Needy, or Infants
WORKSHEET W1005: IRC Sec. 280H Minimum Distribution Requirement
WORKSHEET W1006: Percentage-of-completion Calculation Workpaper
WORKSHEET W1007: Annual Test for Controlled Group Status
WORKSHEET W1008: Section 1244 Gross Receipts Test
OTHER PRACTICE AIDS

PRACTICE AID O101: Sample Tax Return Engagement Letter for Business Entities
PRACTICE AID O102: Sample "Thank You" Letter to Clients
PRACTICE AID O103: Client Permanent File Suggested Content
PRACTICE AID O104: Tax Return Fee Estimate Worksheet
PRACTICE AID O105: Records to Be Maintained by Transferor and Transferee for a Section 351 Exchange
PRACTICE AID O106: When the 50% Limit Applies to Meal and Entertainment Expenses
PRACTICE AID O107: Long-form Organizer (Form 1120)
PRACTICE AID O108: Short-form Organizer
PRACTICE AID O109: Transmittal Letter for Corporate Tax Organizer (Form 1120)
PRACTICE AID O110: Summary of Dividends Received Deduction Rules
PRACTICE AID O111: Flowchart for Inventory Contributions of a C Corporation
PRACTICE AID O112: Filing Instructions for Corporate Return (Form 1120)
PRACTICE AID O113: Construction Contractor Accounting Method Gross Receipts Tests
PRACTICE AID O201: Client Data Sheet
PRACTICE AID O202: Tax Return Routing Schedule
PRACTICE AID O203: Reviewer Notes/Disposition
PRACTICE AID O204: Interim Tax File Review
PRACTICE AID O205: Return Preparation Practice Considerations
PRACTICE AID O206: Quick Access Federal Tax Data Sheet
PRACTICE AID O207: 2012 American Taxpayer Relief Act Provisions and Effective Dates
ROADMAP RM: Roadmap to C Corporation Tax Planning

ROADMAP RM-1: Introduction
ROADMAP RM-2: Form 1120 Roadmap--Client Summary Worksheet
ROADMAP RM-3: Roadmap to Form 1120
ROADMAP RM-4: Roadmap Guidance

ROADMAP RM-4a: Section 1: Heading
ROADMAP RM-4b: Section 2: Income
ROADMAP RM-4c: Section 3: Deductions
ROADMAP RM-4d: Section 4: Tax and Payments
ROADMAP RM-4e: Section 5: Costs of Goods Sold--Form 1125-A
ROADMAP RM-4f: Section 6: Dividends and Special Deductions--Schedule C
ROADMAP RM-4g: Section 7: Compensation of Officers--Form 1125-E
ROADMAP RM-4h: Section 8: Tax Computation--Schedule J
ROADMAP RM-4i: Section 9: Other Information--Schedule K
ROADMAP RM-4j: Section 10: Balance Sheets per Books--Schedule L
ROADMAP RM-4k: Section 11: Analysis of Unappropriated Retained Earnings per Books--Schedule M-2