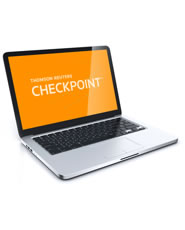 PPC's Business Tax Planning Library
Product Information
Brand:

Practitioners Publishing
PPC's Business Tax Planning Library provides practical solutions to address all of a client's business tax planning needs from startup through dissolution and everything in between.
The Library consists of:
Buying or Selling a Business
Compensation and Benefits
Limited Liability Companies
Real Estate Taxation
Small Employer Retirement Plans
Tax Planning for Closely Held Corporations
Tax Planning for Partnerships
Tax Planning for S Corporations
PPC's Business Tax Planning Library covers the tax issues that business clients encounter such as:
Recognizing what form of business is best for your client, then structuring the transfer of property or services to the new entity in the most tax advantageous manner.
Deferring income and maximizing deductions from current operations by, for example, taking full advantage of the Section 199 domestic producer's deduction.
Providing tax-favored fringe benefit plans and qualified retirement plans to owners and employees.
Structuring deferred compensation plans for key personnel that meet the Section 409A requirements to avoid the recognition of income.
Addressing the special tax rules applicable to partnerships and S corporations, such as maximizing basis for loss purposes or minimizing the built-in gains tax.
Planning for the death of an owner and the successful transition of ownership to the next generation.
Minimizing taxes on the sale or liquidation of the business.
The Library enables you and your staff to do this because it is written, updated, and reviewed by accountants and tax attorneys just like you, who have experienced the same frustrations that you have in serving clients and growing the practice.
With PPC's Business Tax Planning Library you don't get stuck trying to decipher the Code, regulations, cases, and rulings. And you don't pay for a lot of generic discussion you could have gotten for free from an IRS publication. We've already done the analysis for you and at a great price.
Experience the combined power of PPC and Checkpoint...
One platform for tax and compliance
Year-round, value added client services
Search through other expert tax guidance from PPC, RIA, and WG&L
Link directly to the Code, Treasury Regulations, and IRS publications to review the underlying standards