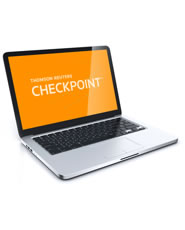 PPC's Estate and Trust Library

Product Information
Frequency of Updates:

Ongoing

Brand:

Practitioners Publishing
PPC's Estate and Trust Consultant provides in-depth coverage of wealth transfer planning techniques and fiduciary reporting issues, as well as thorough guidance for complying with income, estate, and gift tax reporting requirements.
This complete menu of resources will ensure that you and your staff have the tools you need to effectively and efficiently deliver estate and trust planning and compliance services.
This Guide offers a practical and efficient estate and trust accounting and tax library at a great value. In addition to the estate and trust library, you'll also get the Internal Revenue Code and Federal Tax regulations, linked to the appropriate text.
Included in PPC's Estate and Trust Consultant are:
1041 Deskbook
706/709 Deskbook
PPC's Guide to Accounting and Reporting for Estates and Trusts
PPC's Guide to Charitable Giving Strategies
PPC's Guide to Family Partnerships
PPC's Guide to Life Insurance Strategies
PPC's Guide to Practical Estate Planning
PPC's Guide to Uses and Taxations of Trusts