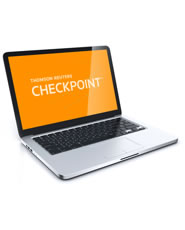 PPC's Guide to Buy/Sell Agreements

Product Information
Frequency of Updates:

Annually

Brand:

Practitioners Publishing
PPC's Guide to Buy/Sell Agreements explains everything you need to know to advise clients on the tax and nontax implications of buy/sell agreements whether you're dealing with individuals, partnerships, or corporations.
From understanding the tax consequences of buy/sell agreements to developing a plan for marketing your services to clients and prospects, this is one-stop shopping for the information you need to conduct a profitable buy/sell consulting engagement from start to finish.
Our Portfolio team monitors current developments in tax and financial planning and captures the latest developments and leading edge strategies to arrive at sound and practical guidance to your real-life situations.
Selected key update features of the latest edition include:
Avoid the appraiser penalty with this updated discussion that applies to appraisers whose valuation results in a substantial tax misstatement.
Advice on the conflict of interests rules in Circular 230 and how to comply with them.
Keep current on your client engagement letter with the addition of a mitigation clause.
Know the reporting requirements for life insurance contracts and split-dollar arrangements for Form 8925 (Report of Employer-Owned Life Insurance) with this updated guidance regarding IRS Notice 2008-42.