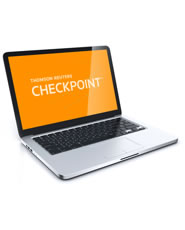 PPC's Individual Tax Planning Library
Product Information
Brand:

Practitioners Publishing
PPC's Individual Tax Planning Library provides the practical solutions necessary to address your individual client's diverse tax planning needs. The Library provides plain English explanations of tax-favored strategies for investment, retirement, social security, Medicare, Medicaid, estate planning, charitable and lifetime giving, trusts, divorce transfers, self-employment, college funding, life insurance, family partnerships, and much more. 
Here are some of the many topics discussed in the Library:
The new 20% capital gains tax rate and new 39.6% tax rate on ordinary income for individual taxpayers including strategies to minimize their effect. 
The new 3.8% net investment income tax with guidance, examples, and strategies to deal with this entirely new tax regime.
The additional 0.9% Medicare tax on earned income including examples and a client letter discussing this new tax.
Favorable tax provisions reinstated or extended by the 2012 Taxpayer Relief Act.
Social security claiming strategies at age 62 and age 66 with numerous examples and client handouts.
Medicare plans with numerous examples and client handouts.
Elder care planning.
Planning for incapacity.
Beneficiary designations for qualified retirement plans and IRAs and life insurance policies.
Creating family limited partnerships.
Retirement plan distributions.
Advantages of lifetime giving.
Benefits of creating life insurance trusts.
Charitable transfers.
Advantages of creating lifetime trusts such as grantor retained annuity trusts; granter retained unitrusts, and qualified personal residence trusts. 
Products Included In This Bundle Library:
TIN:   PPC's Guide to Tax Planning for High Income Individuals
POC: PPC's Guide to Retirement Planning
GEP: PPC's Guide to Practical Estate Planning
XCG: PPC's Guide to Charitable Giving Strategies
XDT: PPC's Guide Divorce Taxation
XSE: PPC's Guide to Self-Employed Individuals