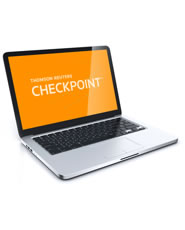 RIA All States Tax Guide

Product Information
Frequency of Updates:




Weekly

Brand:

Research Institute of America
Quick, accurate state comparisons and complete tax rate analyses.
With all 50 states plus the District of Columbia delivered to you via the internet, All States Tax Guide provides concise state-by-state summaries of taxes with citations to official materials.
Link from the summaries to numerous tables and charts containing key rules, tax rates and important tax return deadline information. Utilize valuable lists of official state contacts, including addresses and phone numbers.
Coverage of taxes includes:
Income Taxes
Allocation and Apportionment
Interstate Law and Uniform Acts
Sales, Use Receipts and Similar Taxes
Property Taxes
Multistate Compact
Multistate Tax Commission Regulations
Multistate Tax Commission Resolutions
Other Multistate Agreements
Proposed Model Acts
Federal Laws on State Taxation
U.S. Supreme Court Decisions
Locate your topic of interest fast with Checkpoint's unique keyboard search capability. No complicated search techniques or logical connectors necessary! And, state-by-state comparisons are quick and easy with Checkpoint's system of uniform paragraph numbering, arranged by type of tax.
Authoritative State & Local Taxes Weekly (with its daily preview) makes staying up-to-date a snap.
Save time, money, and effort, and give your practice the cutting edge with All States Tax Guide!
---