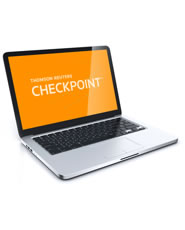 RIA Worldwide Tax Law: Africa Region

Product Information
Frequency of Updates:




Ongoing

Brand:

Research Institute of America
RIA Worldwide Tax Law -- Africa Region is the one and only resource that provides complete and updated texts of tax and business laws translated into English - all online. You'll get up-to-date, full coverage of worldwide tax laws in their entirety, not just condensed digests.
Worldwide Tax Law -- Africa Region provides article-by-article English translations of official texts and updates of laws from the following countries:
Algeria
Angola
Botswana
Cameroon
Ethiopia
Gambia
Ghana
Kenya
Lesotho
Liberia
Libya
Malawi
Mauritius

Mozambique
Nigeria
Seychelles
Sierra Leone
Somali
South Africa
Sudan
Swaziland
Tanzania
Tunisia
Uganda
Zambia
Zimbabwe
Consolidated Texts covered in Worldwide Tax Law include the following major law types:
Income and Corporate Law
VAT
Trust Law
Commercial Codes
Company Law
Regulations affecting Financial Transactions
Banking Law
Keep up to date with the latest international tax and commercial laws with RIA's Worldwide Tax Law -- Africa Region.
---