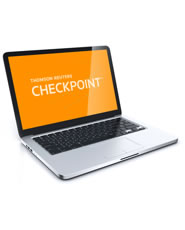 RIA's Worldwide Tax Law: Asia-Pacific Region

Product Information
Frequency of Updates:




Ongoing

Brand:

Research Institute of America
RIA Worldwide Tax Law -- Asia-Pacific Region is the one and only resource that provides complete and updated texts of tax and business laws translated into English - all online. You'll get up-to-date, full coverage of worldwide tax laws in their entirety, not just condensed digests.
Worldwide Tax Law -- Asia-Pacific Region provides article-by-article English translations of official texts and updates of laws from the following countries:
Afghanistan
Australia
Australia
Bangladesh
Brunei
Cambodia
China (Peoples Republic)
Cook Islands
Fiji
Hong Kong
India
Indonesia
Japan
Kiribati
Korea
Kyrgyz Republic
Macau
Malaysia
Maldives
Marshall Islands

 

Mongolia
Myanmar
Nauru
Nepal
New Zealand
Pakistan
Papua New Guinea
Philippines
Samoa
Singapore
Solomon Islands
Sri Lanka
Taiwan
Thailand
Vanuatu
Vietnam

 
Consolidated Texts covered in Worldwide Tax Law include the following major law types:
Income and Corporate Law
VAT
Trust Law
Commercial Codes
Company Law
Regulations affecting Financial Transactions
Banking Law
Keep up to date with the latest international tax and commercial laws with RIA's Worldwide Tax Law -- Asia-Pacific Region.
---