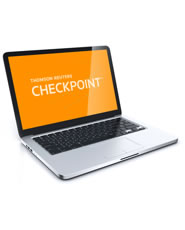 Tax Bill Tracker

Product Information
Frequency of Updates:




Daily

Brand:

Research Institute of America
Tax Bill Tracker allows you to easily check to see if there is any pending legislation pertaining to the topic being researched.
By clicking a Top Line or Side Line Link in an IRC section, you are able to see at a glance how and which pending House and Senate bills from the current Congressional session propose to amend a particular Internal Revenue Code section, ERISA section, State statute, or SEC statute (as well as any subsections, paragraphs, subparagraphs, clauses, or subclauses therein).
Included in Tax Bill Tracker search results are the advance legislation databases (refreshed daily) ensuring that you always have access to the most up-to-date information.
Checkpoint Tax Research Demo

View
---