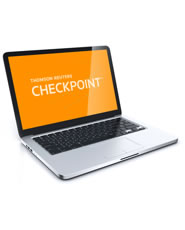 Tax Desk® with State and Local Reporter ®: District of Columbia

Product Information
Frequency of Updates:




Ongoing

Brand:

Research Institute of America
For the practitioner who services small businesses and individuals, Tax Desk is a complete analytical service packaged with federal and state forms, primary source materials, practice aids and a comprehensive weekly newsletter. The State & Local Reporter service provides you with the best in-depth, complete answers to hundreds of state tax questions.
Tax Desk provides a wealth of useful definitions, cautions, illustrations, recommendations and observations in clear business English, with a unique, practice-oriented focus. RIA's expert analysis offers helpful commentary and specific compliance guidance. Coverage includes such key areas as taxation of individuals, partnerships, S corporations, cost recovery (including depreciation), net operating losses, compensation for small business owners, passive losses and credits, capital gains and losses, and much, much more.
The State & Local Reporter service contains comprehensive coverage of state and local taxes including corporate and personal income, sales and use, estate & gift, limited liability companies/partnerships, insurance/gross premiums, property, recordation, license and business occupation, excise, fuel and mineral, public utilities, general administrative provisions and special local taxes.
---