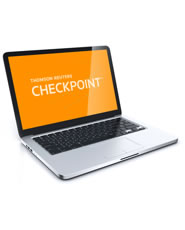 Tax Desk without Federal and State Forms

Product Information
Frequency of Updates:




Ongoing

Brand:

Research Institute of America
For the practitioner who services small businesses and individuals, Tax Desk without Federal & State Forms is a complete analytical service offering primary source materials, practice aids and a comprehensive weekly newsletter that assists practitioners in getting quick answers to their clients tax compliance questions.
Tax Desk provides a wealth of useful definitions, cautions, illustrations, recommendations and observations in clear business English, with a unique, practice-oriented focus. RIA's expert analysis offers helpful commentary and specific compliance guidance. Coverage includes such key areas as taxation of individuals, partnerships, S corporations, cost recovery (including depreciation), net operating losses, compensation for small business owners, passive losses and credits, capital gains and losses, and much, much more.
It includes client letters that are easily accessible and adaptable. You can prepare personalized letters while you do research. A complete collection of client letters covers a wide range of topics and comes ready to use in two types:
Explanatory client letters -- these are written in simple language to explain complex tax laws (and tax law changes) and transactions.
Business-generating client letters -- these are designed to help you generate new business from both existing and prospective clients.
---