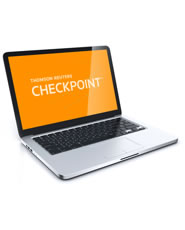 U.S. International Taxation: Practice and Procedure

Product Information
Frequency of Updates:




2 times/year

Author:

Cym Lowell

Brand:

WGL
U.S. International Taxation: Practice and Procedureis a complete procedural resource that provides step-by-step guidance for handling all IRS issues relating to documentation, compliance and controversy for all international tax issues. The presentation is transactional in orientation, supported by fact patterns.
The discussion of each issue/transaction includes reference to the Internal Revenue Manual as well as the cases that have been decided and/or other pertinent precedents.
Also includes discussion of the documentation and penalty provisions of the Code, the filing of returns, and extensive commentary, combined with practical guidance on technical requirements, adaptation of planning concepts to facilitate IRS examination, controversy handling and avoidance, and preparation.
U.S. International Taxation: Practice and Procedure makes it easy for you to structure and support a transfer pricing plan. It includes forms for protests, submissions and agreements relating to international procedural matters involving taxpayers and the IRS.
---