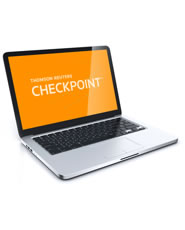 U.S. Taxation of Foreign-Controlled Businesses

Product Information
Frequency of Updates:




2 times/year

Author:

Marc Levey

Brand:

WGL
U.S. Taxation of Foreign-Controlled Businesses offers the advice and counsel necessary to make a sound assessment of the unique tax, legal and financial issues facing non-U.S. businesses operating in the United States.
Refer to summary discussions of the tax systems in France, UK, Japan, Germany, Canada, Mexico and the Netherlands, written by practitioners in the respective countries to better size the tax implications of doing business in each of these countries.
Become better informed on how to handle tax treaty issues; create effective and sound transfer pricing plans; and structure an investor's entry into the U.S. This treatise covers many other key taxation consequences of operating a foreign-controlled business in the U.S.
You'll see how to:
Effectively handle tax treaty issues and planning
Navigate the maze of transfer pricing rules and negotiate effective advance pricing agreements
Balance a company's customs planning with its transfer pricing policy
Determine whether an existing tax treaty provides any relief for a given transaction
Use transfer pricing methods that minimize tax liability yet meet strict IRS standards
Comply with all reporting and disclosure requirements--and avoid substantial penalties
Select the best structure for an investor's entry into the U.S.
Deal with key foreign tax laws
Subscription includes International Taxes Weekly, a weekly electronic newsletter providing coverage of all major international tax developments.
Levey: U.S. Taxation of Foreign-Controlled Businesses

Chapter 1: Overview of U.S. Taxation of Foreign Taxpayers Doing Business in the United States

Chapter 2: Structural Issues—Considerations in Forming a Structure and Selecting an Entity to Engage in Business

Chapter 3: Tax Treaty Planning

Chapter 4: Acquisition of U.S. Operations

Chapter 5: Financing the U.S. Operation

Chapter 6: Earnings Stripping

Chapter 7: Transfer Pricing

Chapter 8: Economics in Establishing a Sound Transfer Pricing Policy

Chapter 9: Customs Issues for Imported Goods

Chapter 10: Antidumping and Countervailing Duties

Chapter 11: U.S. Taxation of Intangible Property

Chapter 12: Reporting and Disclosure Requirements for Foreign Held Companies

Chapter 13: State and Local Tax Aspects of International Investment

Chapter 14: Foreign Investment in U.S. Real Estate

Chapter 15: Preimmigration Planning for Executives of Foreign Corporations

Chapter 16: Avoiding and Resolving International Tax Disputes

Chapter 17: Withholding Obligations for Nonresident Aliens

Chapter 18: Foreign Tax Considerations for U.S. Investments
---