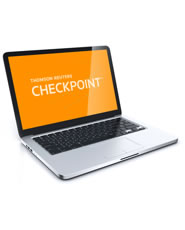 Valuation Strategies

Product Information
Frequency of Updates:




6 times/year

Brand:

Research Institute of America
Valuation Strategies is a bi-monthly, full-color journal that stresses the importance of valuation in a wide variety of tax planning and compliance transactions. This unique journal provides important "nuts and bolts" information and analysis of all types of valuation issues as well as the working tools required to ensure accuracy in all types of transactions.
Every issue provides readers with valuable working aids written by professionals for professionals. This transactional analysis will keep you one step ahead, with coverage of emerging trends affecting valuation of both tangible and intangible assets.
You'll find in-depth analysis by professionals from a number of areas: valuation professionals explain the latest appraisal techniques used for businesses, real estate, and personal property. Lawyers involved in major mergers and acquisitions tell you the legal and judicial pitfalls of using valuation reports...and more.
Advertise in this Journal
Valuation Strategies (WG&L)

Valuation Strategies (WG&L)

2016

Volume 19, Number 05, May/June 2016

Volume 19, Number 04, March/April 2016

Volume 19, Number 03, January/February 2016

2015

Volume 19, Number 02, November/December 2015

Volume 19, Number 01, September/October 2015

Volume 18, Number 06, July/August 2015

Volume 18, Number 05, May/June 2015

Volume 18, Number 04, March/April 2015

Volume 18, Number 03, January/February 2015

2014

Volume 18, Number 02, November/December 2014

Volume 18, Number 01, September/October 2014

Volume 17, Number 06, July/August 2014

Volume 17, Number 05, May/June 2014

Volume 17, Number 04, March/April 2014

Volume 17, Number 03, January/February 2014

2013

Volume 17, Number 02, November/December 2013

Volume 17, Number 01, September/October 2013

Volume 16, Number 06, July/August 2013

Advertisers for July/August 2013

Articles

Columns

Volume 16, Number 05, May/June 2013

Advertisers for May/June 2013

Articles

Columns

Volume 16, Number 04, March/April 2013

Advertisers for March/April 2013

Articles

Columns

Volume 16, Number 03, January/February 2013

2012

Volume 16, Number 02, November/December 2012

Advertisers for November/December 2012

Articles

Columns

Volume 16, Number 01, September/October 2012

Advertisers for September/October 2012

Articles

Columns

Volume 15, Number 06, July/August 2012

Advertisers for July/August 2012

Articles

Columns

Volume 15, Number 05, May/June 2012

Advertisers for May/June 2012

Articles

Columns

Volume 15, Number 04, March/April 2012

Advertisers for March/April 2012

Articles

Columns

Volume 15, Number 03, January/February 2012

Advertisers for January/February 2012

Articles

Columns

2011

Volume 15, Number 02, November/December 2011

Advertisers for November/December 2011

Recent Developments

Articles

Columns

Volume 15, Number 01, September/October 2011

Advertisers for September/October 2011

Recent Developments

Articles

Columns

Volume 14, Number 06, July/August 2011

Advertisers for July/August 2011

Recent Developments

Articles

Columns

Volume 14, Number 05, May/June 2011

Advertisers for May/June 2011

Recent Developments

Articles

Columns

Volume 14, Number 04, March/April 2011

Advertisers for March/April 2011

Recent Developments

Articles

Columns

Volume 14, Number 03, January/February 2011

Advertisers for January/February 2011

Recent Developments

Articles

Columns

2010

Volume 14, Number 02, November/December 2010

Advertisers for November/December 2010

Recent Developments

Articles

Columns

Volume 14, Number 01, September/October 2010

Advertisers for September/October 2010

Recent Developments

Articles

Columns

Volume 13, Number 02, July/August 2010

Advertisers for July/August 2010

Articles

Columns

Volume 13, Number 05, May/June 2010

Advertisers for May/June 2010

Articles

Columns

Volume 13, Number 04, March/April 2010

Advertisers for March/April 2010

Articles

Columns

Volume 13, Number 03, January/February 2010

Advertisers for January/February 2010

Articles

Columns

2009

Volume 13, Number 02, November/December 2009

Advertisers for November/December 2009

Articles

Columns

Volume 13, Number 01, September/October 2009

Advertisers for September/October 2009

Articles

Columns

Volume 12, Number 06, July/August 2009

Advertisers for July/August 2009

Recent Developments

Articles

Columns

Volume 12, Number 05, May/June 2009

Advertisers for May/June 2009

Articles

Columns

Volume 12, Number 04, March/April 2009

Advertisers for March/April 2009

Articles

Columns

Volume 12, Number 03, January/February 2009

Advertisers for January/February 2009

Articles

Columns

2008

Volume 12, Number 02, November/December 2008

Advertisers for November/December 2008

Articles

Columns

Volume 12, Number 01, September/October 2008

Advertisers for September/October 2008

Articles

Columns

Volume 11, Number 06, July/August 2008

Advertisers for July/August 2008

Articles

Columns

Volume 11, Number 05, May/June 2008

Advertisers for May/June 2008

Articles

Columns

Volume 11, Number 04, March/April 2008

Advertisers for March/April 2008

Articles

Columns

Volume 11, Number 03, January/February 2008

Advertisers for January/February 2008

Articles

Columns

2007

Volume 11, Number 02, November/December 2007

Advertisers for November/December 2007

Articles

Columns

Volume 11, Number 01, September/October 2007

Advertisers for September/October 2007

Articles

Columns

Volume 10, Number 06, July/August 2007

Advertisers for July/August 2007

Articles

Columns

Volume 10, Number 05, May/June 2007

Advertisers for May/June 2007

Articles

Columns

Volume 10, Number 04, March/April 2007

Advertisers for March/April 2007

Articles

Columns

Volume 10, Number 03, January/February 2007

Advertisers for January/February 2007

Articles

Columns

2006

Volume 10, Number 02, November/December 2006

Advertisers for November/December 2006

Recent Developments

Volume 10, Number 01, September/October 2006

Advertisers for September/October 2006

Articles

Columns

Volume 09, Number 06, July/August 2006

Advertisers for July/August 2006

Articles

Columns

Volume 09, Number 05, May/June 2006

Advertisers for May/June 2006

Articles

Columns

Volume 09, Number 04, March/April 2006

Advertisers for March/April 2006

Articles

Columns

Volume 09, Number 03, January/February 2006

Advertisers for January/February 2006

Articles

Columns

2005

Volume 09, Number 02, November/December 2005

Advertisers for November/December 2005

Articles

Columns

Volume 09, Number 01, September/October 2005

Advertisers for September/October 2005

Articles

Columns

Volume 08, Number 06, July/August 2005

Advertisers for July/August 2005

Articles

Columns

Volume 08, Number 05, May/June 2005

Advertisers for May/June 2005

Articles

Columns

Volume 08, Number 04, March/April 2005

Advertisers for March/April 2005

Articles

Columns

Volume 08, Number 03, January/February 2005

Advertisers for January/February 2005

Articles

Columns

2004

Volume 08, Number 02, November/December 2004

Advertisers for November/December 2004

Articles

Columns

Volume 08, Number 01, September/October 2004

Advertisers for September/October 2004

Articles

Columns

Volume 07, Number 06, July/August 2004

Advertisers for July/August 2004

Articles

Columns

Volume 07, Number 05, May/June 2004

Advertisers for May/June 2004

Articles

Columns

Volume 07, Number 04, March/April 2004

Advertisers for March/April 2004

Articles

Columns

Volume 07, Number 03, January/February 2004

Advertisers for January/February 2004

Articles

Columns

2003

Volume 07, Number 02, November/December 2003

Advertisers for November/December 2003

Articles

Columns

Volume 07, Number 01, September/October 2003

Advertisers for September/October 2003

Articles

Columns

Volume 06, Number 06, July/August 2003

Advertisers for July/August 2003

Articles

Columns

Volume 06, Number 05, May/June 2003

Volume 06, Number 03, March/April 2003

Volume 06, Number 03, January/February 2003

2002

Volume 06, Number 02, November/December 2002

Volume 06, Number 01, September/October 2002

Volume 05, Number 06, July/August 2002

Volume 05, Number 05, May/June 2002

Volume 05, Number 04, March/April 2002

Volume 05, Number 03, January/February 2002

Recent Developments

Articles

Columns

2001

Volume 05, Number 02, November/December 2001

Recent Developments

Articles

Columns

Volume 05, Number 01, September/October 2001

Volume 04, Number 06, July/August 2001

Volume 04, Number 05, May/June 2001

Volume 04, Number 04, March/April 2001

Volume 04, Number 03, January/February 2001

2000

Volume 04, Number 02, November/December 2000

Volume 04, Number 01, September/October 2000

Volume 03, Number 06, July/August 2000

Volume 03, Number 05, May/June 2000

Volume 03, Number 04, March/April 2000

Volume 03, Number 03, January/February 2000

1999

Volume 3, Number 2, Nov/Dec 1999

Volume 3, Number 1, September/October 1999

Volume 2, Number 6, July/Aug 1999

Volume 2, Number 5, May/June 1999

Volume 2, Number 4, Mar/Apr 1999

Volume 2, Number 3, Jan/Feb 1999

1998

Volume 2, Number 2, Nov/Dec 1998

Volume 2, Number 1, Sept/Oct 1998

Volume 1, Number 6, July/Aug 1998

Volume 1, Number 5, May/June 1998

Volume 1, Number 4, March/April 1998

Recent Developments

Articles

Columns

Volume 1, Number 3, January/February 1998

1997

Volume 1, Number 2, November/December 1997

Recent Developments

Articles

Columns

Volume 1, Number 1, September/October 1997

Recent Developments

Articles

Columns
---