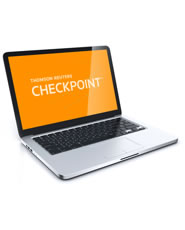 e-Form RS Complete

Product Information
Frequency of Updates:




Ongoing

Brand:

Research Institute of America
Get immediate access to the most current forms (including those hard-to-find forms your tax preparation software doesn't provide), without waiting for CD-ROM or DVD updates.
e-Form RS gives you:
Simplified navigation with a tree-view of available forms


Preparer information centrally established and assigned to clients


Unlimited client notes


Form instructions accessed from the forms list


More IRS and state publications


Links to Checkpoint and other key tax information websites
Plus, the most powerful online forms just got better with these great new features and benefits:
Quickly find what you are looking for with type-ahead functionality - instantly retrieve all forms matching your search terms without having to form a keyword search.
Create copies of a page and add them to the form.


Customize each page of a form. Adjust fonts and formats by page.


Easily manage client, form, preparer, and user lists. Export these lists to Excel.


Client Notes feature - View notes from the Client List.


Non-printable memo fields on a form - Easily keep track of unfinished tasks.


Customizable user rights - Choose from administrator, power, regular, and limited rights user and set the criteria for each.


Undelete Client Forms option - Ever delete something by accident? Retrieve it instantly with the click of a button. 
---