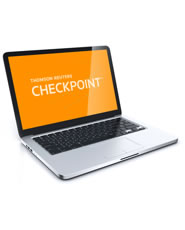 e-Form RS: States

Product Information
Frequency of Updates:

Ongoing

Brand:

Research Institute of America
e-Form RS is an online tool that takes advantage of the latest Internet technology to provide you with significant added benefits.
With our remote server technology and an Internet connection, you can access the most current forms immediately (including those hard-to-find forms your tax preparation software doesn't provide), without waiting for CD-ROM or DVD updates.
e-Form RS gives you:
Simplified navigation with a tree-view of available forms
Preparer information centrally established and assigned to clients
Unlimited client notes
Form instructions accessed from the forms list
More IRS and state publications
Links to Checkpoint and other key tax information websites
Plus, the most powerful online forms platform in the industry just got better with these great new features and benefits:
Quickly find what you are looking for. With type-ahead functionality, you can instantly retrieve all forms matching your search terms without having to form a keyword search.
Create copies of a page and add them to the form.
Customize each page of a form. Adjust fonts and formats by page.
Easily manage client, form, preparer, and user lists. Export these lists to Excel.
Client Notes feature - View notes from the Client List.
Non-printable memo fields on a form - Easily keep track of unfinished tasks.
Customizable user rights - Choose from administrator, power, regular, and limited rights user and set the criteria for each.
Undelete Client Forms option - Ever delete something by accident? Retrieve it instantly with the click of a button.
Text Data Rollover option
Because the forms reside on high-performance application servers located in the Eagan Data Center, your forms are always the most current available. Once you've finished the initial installation, you no longer have the burden of software updates.
With the demand for a more flexible working environment and the frequent need for seasonal help, the portability of e-Form RS is a huge advantage. You and your staff can access the forms you need anywhere there is an Internet connection, including your office, home, airport terminals or client sites.
With e-Form RS, your completed forms (data) are stored at the Eagan Data Center under several layers of security, including extensive network security with multiple firewalls, application security and proprietary private key encryption. These layers prevent unauthorized access to our Data Center and application servers, ensuring the safety and integrity of your data. In fact, we have more than 35 years of experience maintaining forms data for the nation's leading accounting firms, corporations and financial institutions. Yet the data is yours, instantly accessible by you or your authorized staff.