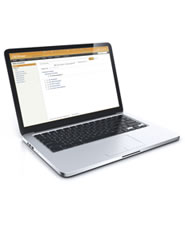 FATCA Essentials

Enacted in 2010 as part of the Hiring Incentives to Restore Employment Act of 2010 (P.L. 111-147) ("HIRE Act"), the Foreign Account Tax Compliance Act (FATCA) is an effort by the IRS to improve reporting compliance of U.S. taxpayers who have foreign financial assets and offshore accounts.
FATCA Essentials brings together in one place all the expert guidance and relevant primary source materials you need to understand the new FATCA reporting rules, determine whether your company or clients are subject to FATCA compliance, and how to comply with the FATCA rules.
FATCA Essentials provides detailed analysis from recognized international tax experts, comprehensive coverage from over a dozen international tax journals, daily coverage of new developments, and a comprehensive collection of primary source materials, all of which combine to streamline your FATCA research.
With all of these resources at your fingertips, you'll be fully prepared for the reporting and withholding deadlines, as well as the complexities and evolving requirements of FATCA.
FATCA Essentials includes the following resources on Checkpoint:
Editorial Analysis:
Federal Tax Coordinator 2d (RIA)
International Taxation: Withholding (WG&L), Marnin J. Michaels
Critical Issues Series: U.S. Information Reporting and Withholding at the Source, Marianna G. Dyson & Michael M. Lloyd
Primary Source Material:
Internal Revenue Code Sections 1471-1474
Final Regulations, TD 9610, January 17, 2013
Committee Reports
IRS Notices
Model intergovernmental agreements (IGAs)
Country IGAs
Joint statements
IRS forms and instructions
Topical Coverage from WG&L and World Trade Executive Journals:
Journal of International Taxation (WG&L)
Journal of Taxation (WG&L)
Derivatives: Financial Products Report (WG&L)
Corporate Taxation/Journal of Corporate Taxation (WG&L)
Business Entities (WG&L)
Latin American Law & Business Report (WTE)
Practical Asian Tax Strategies (WTE)
Practical China Tax and Finance Strategies (WTE)
Practical European Tax Strategies (WTE)
Practical International Corporate Finance Strategies (WTE)
Practical International Tax Strategies (WTE)
Practical Latin American Tax Strategies (WTE)
Practical Mexican Tax Strategies (WTE)
Practical Trade & Customs Strategies (WTE)
---