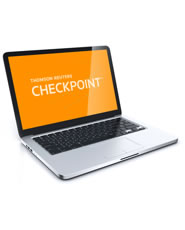 Financial Statement Disclosure Checklist

WG&L Financial Statement Disclosure Checklist is a comprehensive disclosure checklist for use by finance and accounting professionals responsible for preparation of financial statements. Preparers will use the Checklist for line-by-line disclosure guidance on items in the financial statements, and quickly see what FASB pronouncements apply to those items.
WG&L Financial Statement Disclosure Checklist is written in Excel eliminating any learning curve for users, and allowing users to customize their checklists easily. It offers additional functionality such as customized tick-marks, collapsible sections, the ability to click "NA" at the section heading level to automatically mark all items within that section as "NA", and section headings that change color once all items within that section are completed.
WG&L Financial Statement Disclosure Checklist provides explanatory tips, examples, cautions and other expert guidance from LarsonAllen LLP, written specifically to help staff inside corporations prepare their statements efficiently, completely, and accurately. Users can hide or unhide the tips, examples, and other guidance, which are integrated into the Checklist, and identified by blue text.
The Checklist is updated quarterly, ensuring that users have guidance on the latest changes, reducing the chances of errors or omissions.