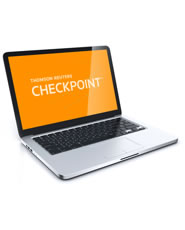 PPC's Guide to Write-Up Services

Product Information
Frequency of Updates:




Annually

Brand:

Practitioners Publishing
PPC's Guide to Write-Up Services is the most comprehensive resource available on how to provide profitable bookkeeping and payroll services. The practical guidance, illustrations, practice aids, and illustrative IRS forms enable CPAs, staff accountants, paraprofessionals, and accountants in industry to efficiently provide write-up services. The Guide explains how to select software, accept clients, process data, and perform payroll and write-up services efficiently and while meeting professional standards.
The Guide includes:
Guidance on how to manage your write-up practice and sample forms and checklists to help you with the administrative parts of practice management such as software selection and employment matters.
How to accept write-up clients and information to help you determine the unique considerations for various types of entities, including proprietorships, partnerships, C corporations, S corporations, personal service corporations and LLCs.
Step-by-step information and illustrative IRS forms for the payroll process.
Guidance on the related professional standards and how to comply with ethics and compilation standards. Also, includes illustrative engagement letters for your write-up clients.
Write-Up Services

INTRODUCTORY MATERIAL

Chapter 1 Write-up Services—An Introduction

Chapter 2 Bookkeeping Services

Chapter 3 Payroll and Payroll Tax Services

Chapter 4 Preparing Financial Statements

Chapter 5 Considering the Form of Entity

Chapter 6 Proprietorships

Chapter 7 Partnerships

Chapter 8 C Corporations

Chapter 9 S Corporations

Chapter 10 Personal Service Corporations

Chapter 11 Limited Liability Companies

Chapter 12 Managing a Write-up Practice

Chapter 13 Write-up Software

INDEX

--A--

--B--

--C--

--D--

--E--

--F--

--I--

--L--

--M--

--N--

--O--

--P--

--Q--

--R--

--S--

--T--

--U--

--W--
---