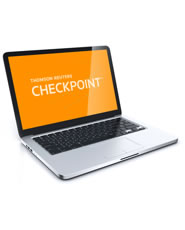 PPC's Guide to Write-Up Services

Product Information
Frequency of Updates:

Annually

Brand:

Practitioners Publishing
PPC's Guide to Write-Up Services is the most comprehensive resource available on how to provide profitable bookkeeping and payroll services. The practical guidance, illustrations, practice aids, and illustrative IRS forms enable CPAs, staff accountants, paraprofessionals, and accountants in industry to efficiently provide write-up services.
The Guide includes:
In-depth "how to" guidance with suggestions on how to: design a bookkeeping and payroll system; accept clients; gather and process data; process payrolls; prepare financial statements; select write-up, fixed-asset, payroll and practice management software; and build and manage a write-up practice. The Guide also explains the complex quarterly and annual payroll tax reporting requirements and addresses the basic income tax issues faced by various corporate and noncorporate entities. It also includes practice aids, sample reports, sample disclosures, financial statements and numerous illustrative IRS forms.

Streamlined forms and checklists that provide you maximum efficiency for complying with professional standards and peer review requirements.

Numerous real-life scenarios and examples that reduce the technical language of official pronouncements to easy-to-understand advice and procedures, helping you address almost every situation you might encounter in a review or compilation engagement.