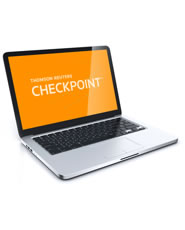 U.S. International Estate Planning

U.S. International Estate Planning is a comprehensive resource for proactively addressing the tax and non-tax property transfer concerns associated with U.S. and foreign clients with U.S. ties.
This treatise provides in-depth analysis and guidance on U.S. income and wealth transfer taxes affecting cross-border planning; foreign death taxes; planning techniques for the U.S. estate, gift and generation-skipping transfer taxes; coverage of cross-border planning issues; the impact of U.S. estate and gift tax treaties; expatriation; cross-border charitable planning; transnational entity structuring in third countries; marital planning; pre-immigration planning; conflict of law issues; forced heirship statutes; the use of domestic and offshore trusts; asset protection; and U.S. information reporting requirements.
Broad topics include:
Planning for U.S. citizens and residents with foreign-based assets
Planning for foreign nationals with U.S. based assets
Inheritance and marital planning for cross-border families
Income tax planning for U.S. expatriates
U.S. Social Security considerations
Foreign client investment in U.S. real estate, including FIRPTA
U.S. tax rules governing foreign grantor and nongrantor trusts, foreign estates, and foreign beneficiaries of U.S. trusts and estates
Defining "resident" status for U.S. estate tax purposes and how it differs from "resident" status for U.S. income tax purposes
Use of lifetime gift tax planning techniques in cross-border planning, including GRATs and other split interest transfers, powers of appointment, and discounting strategies
Gift and estate tax planning with noncitizen spouses
Pre-residency planning
U.S. income and transfer tax planning for nonresident aliens
Designing and drafting an effective and compliant asset protection trust
Selection criteria and discussion of leading asset protection trust jurisdictions
Expatriation from the U.S.
---