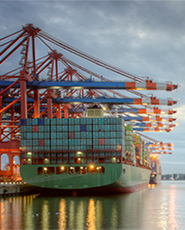 Restricted Party Screening on Checkpoint
A COMPREHENSIVE RESTRICTED PARTY SCREENING ONLINE TOOL FROM THOMSON REUTERS
Use Checkpoint RPS, powered by World-Check, to establish whether a company or individual is present on any official restricted party or transshipment list, banned from import or export transactions; or is sanctioned by a government for performing illegal acts.
SCREEN BUSINESS PARTNERS AND CUSTOMERS
Avoid export sanction violations, penalties and loss of export privileges
Audit trail of export screening results
Strengthen import-export compliance programs
Quick look-up feature or batch processing of business partners and customers
Integrates with SAP
FEWER FALSE POSITIVES SAVES TIME AND MONEY
Select all or a portion of our 500+ lists for review with automatic updates
Match names selectively against regional lists
Thousands of individuals, entities and vessels profiles available when needed
Enhanced versions of government lists to include "missing" critical identifiers
More identifiers means better matches
Enables fast and effective remediation
FIND HIDDEN RISKS
Identify individuals and companies that are 1, 2 or 3 degrees removed from the party named on the sanction lists.
With Premium Plus, you can search in native languages as well as with non-Roman alphabets.
Comprehensive Restricted Party Screening Online Tool

View
---