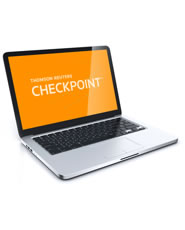 Payroll Compliance Pro

Product Information
Frequency of Updates:

Ongoing

Brand:

WGL
Payroll Compliance Pro offers a compilation of Payroll Guide and WG&L Treatises. 
Payroll Practitioner's Compliance Handbook
Payroll Guide

Comprehensive coverage of all Federal, State, and local payroll compliance information, including income tax withholding, unemployment tax, benefits, wage-hour, wage deduction, international payroll, and special industry coverage
Full text of the Internal Revenue Code and the Federal Tax Regulations, the Fair Labor Standards Act and the Family and Medical Leave Act and their corresponding regulations, all cited state income tax, wage-hour, and wage deduction laws and regulations, cited DOL Opinion Letters, and IRS revenue procedures and rulings
More than 50 quick reference charts for fast answers on topics such as wage payment, benefits taxability, state reciprocal agreements, recordkeeping, and FLSA exemptions
Federal and State tax forms that can be completed and calculated online, printed out and filed with the appropriate Federal or State agency
Access to e-Form RS tax form library
Access to five special payroll calculators: paycheck, gross-up, bonus (aggregate method), bonus (percentage), and hourly paycheck
Guide to Taxation of Benefits

Comprehensive analysis of employer-provided benefits from a federal perspective, including personal use of an employer-provided vehicle, cafeteria plans, qualified and nonqualified deferred compensation plans, educational assistance, and much more
Checklists at the end of every chapter and handy quick reference charts
The full-text of the Internal Revenue Code and the Federal Tax Regulations, as well as cited IRS revenue procedures and rulings
Guidance on filing Forms W-2, W-3, 940, 941, 945 and on distributing W-2s, 1099s and other year-end statements
Details on reconciling wage and tax data and on correcting federal returns.
Guidance in the taxation and reporting of employee relocation, nonqualified deferred compensation, educational assistance, third-party sick pay, and much more
A month-by-month task list, sample forms, complete dictionary of terms and acronyms, directories of state agencies, and charts of state reporting requirements
Principles of Payroll Administration

Understand Federal and State wage-hour law, including who's exempt and who isn't and how to calculate overtime under all circumstances
Comply with all your federal withholding, deposit, and reporting obligations
Implement garnishments and levies, including interstate support orders, and comply with new-hire reporting requirements
Prepare for the Certified Payroll Professional (CPP) exam using the structured study plan and practice tests
State & Federal Wage Hour Compliance Guide

Comprehensive analysis of Federal and State wage-hour law, including minimum wage, overtime, child labor, recordkeeping, and enforcement
Practice aids such as checklists, model policies, quick reference charts, Department of Labor forms and posters, and a directory of state and federal wage-hour contacts
Cited state and federal laws and regulations and selected Department of Labor Opinion Letters
Payroll Guide Newsletter

Featuring extensive, in-depth coverage of hard payroll news, commentary and advice from top experts.