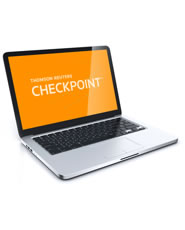 Nexus Assistant

Product Information
Frequency of Updates:

Weekly

Brand:

Research Institute of America
Analyze the nexus profile for companies and clients who do business or sell goods in multiple states with Nexus Assistant. Determining nexus is a critical function for multistate companies.  Penalties for failure to meet filing obligations can be costly and audits can span years. With Nexus Assistant, you'll be able to:
Create a summary view of a state or zero in on selected activities and compare across states.
Use the filters to sort answers: Create Nexus, May Create Nexus, Does Not Create Nexus or State Has No Position.
Link to primary authority and more information in the State Tax Reporters, and print, save, or export your results.  Nexus Assistant covers key questions for both corporate income tax and sales and use tax, including:

Employee Activities
Nexus Thresholds
Economic Nexus
Affiliate Nexus
Distributions and delivery
Services
Sales
Nexus Assistant is updated weekly as needed.