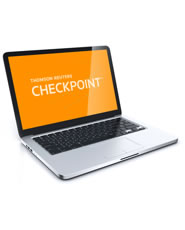 PPC's Guide to Tax-Related Identity Theft
Product Information
Brand:

Practitioners Publishing
Identity theft is the fastest growing crime in America.  Chances are that you have clients who will be victims or you may be the victim in the event of a security breach in your business.

The emotional and financial consequences of ID theft can be devastating. As your client's trusted advisor, it's important to know how to resolve tax identity theft issues. Likewise, in the event of a security breach, it is important to know the immediate steps to take.

PPC's Guide to Tax-Related Identity Theft provides step-by-step guidance and practical aids to help you resolve tax ID theft issues, meet your requirements for safeguarding taxpayer data and know what to do in the event of a security breach.  This comprehensive guide helps you resolve issues according to federal and each of the 50 states including the District of Columbia.

Fed-State Tax ID Theft Issues

Did you know that tax ID theft on the federal tax return automatically impacts your client's state tax return(s)?

With this guide you will be able to identify when tax ID theft has occurred and quickly take the necessary steps to resolve the issue for your clients with the least frustration and delay including filing complaints with the FTC, reporting the theft to the IRS and the state(s), handling a federal and state rejected return due to misuse of your client's SSN, getting the taxpayer advocate office involved to get your client's case resolved quickly, and dealing with post identity theft issues) as well as advise clients on steps they can take to protect their personal information before or after ID theft has occurred.
This guide is designed to assist you in handling the matter for your clients or provide them with information to handle the matter themselves. This guide includes step-by-step guidance and practical aids to help you resolve tax related identity issues according to federal guidelines and each of the 50 states including the District of Columbia.
Fed-State Security Breach Issues and Safeguarding Taxpayer Information
Who to notify in the event of an information security breach varies from one incident to another. When a security breach has taken place, response time is critical. If reported quickly, steps can be taken immediately to put measures in place to mitigate the impact and the risks of the security breach on affected parties including the business itself.
According to the Federal Trade Commission Safeguards Rule, financial institutions, which include professional tax preparers, are legally responsible for taking steps to ensure that their affiliates and service providers safeguard customer information in their care.  The Safeguards Rule requires companies to develop a written information security plan that describes their program to protect customer information. The plan must be appropriate to the company's size and complexity, the nature and scope of its activities, and the sensitivity of the customer information it handles.
This guide provides step-by-step guidance and practical aids for businesses and tax professionals concerning requirements to safeguard taxpayer data and how to respond in the event of a security breach according to federal guidelines and each of the 50 states including the District of Columbia.

Practical aids (including resources you can give to clients to resolve their own cases) include client letters and handouts, step-by-step checklists, sample IRS forms, scripts for communicating with clients and the IRS, information security plan checklists, state-specific tax ID theft procedures, security breach requirements, and contact information for all 50 states and the District of Columbia, and much more.

Chapters include:
Overview and Introduction to Identity Theft Problem
Recognizing Identity Theft
Resolving Identity Theft Issues for Individuals
Resolving Identity Theft Issues for Businesses
Safeguarding Taxpayer Information
Post-Identity Theft (Ongoing) Considerations
Related Tax Considerations
Nontax Considerations
State Tax-Related Identity Theft and Security Breach Information
Index
Examples of Fed-State Practice Aids include:
Recognizing Identity Theft
Ways to Order Different Types of Transcripts
IRS Notices Indicating Potential Identity Theft Problem
Sample Letters to Request a Copy of Fraudulent Return
Client Letter on Reducing Risk of Identity Theft
Client Letter on Protecting Your Personal Information
Interpreting Codes on Tax Account Transcripts
Ordering and Interpreting Credit Reports
Resolving Identity Theft Issues for Individuals
Sample Engagement Letter to Represent Client in Identity Theft Matter
Handling a Rejected Individual Tax Return
General Checklist for Tax Identity Theft Victims Handling Matter
Checklist for Victims Handling Matter When IRS Suspects Identity Theft
Checklist for Victims Handling Matter When Taxpayer Suspects Identity Theft
General Checklist for Practitioners Handling Tax Identity Theft Matter
Checklist for Practitioners Handling Matter  When IRS Suspects Identity Theft
Checklist for Practitioners Handling Matter When Taxpayer Suspects Identity Theft
Basic Identity Theft Letter to the IRS
Sample Completed Letter to Send with Form 14039
Sample Completed Form 14039, Identity Theft Affidavit
Resolving Identity Theft Issues for Businesses
Checklist for Business Tax Identity Theft Victims Handling Matter
Checklist for Practitioners Handling Business Tax Identity Theft Matter
Handling a Rejected Business Tax Return
Responding to IRS Notices
Sample Letter 4310C, ID Theft Post-Adjustment
Sample Letter 4402C, ID Theft (Self-Identified)
Safeguarding Taxpayer Information
Laws and Regulations on Safeguarding Taxpayer Data
Putting Safeguards in Place
Monitoring Your Preparer Tax Identification Number (PTIN)
Checklist for Responding to a Security Breach
Checklist for Safeguarding Taxpayer Data and Information Security Plan
IRS Stakeholder Liaison Contacts
Alphabetical Listing of FBI field offices
Sample Form 14157 to Report Suspicious Activity With PTIN
Sample Letter Notifying Individuals Whose Information Has Been Compromised
Sample Letter to IRS to Close and EIN account
Dealing with Post-Identity Theft Considerations
Identity Protection Personal Identification Number (IP PIN) FAQs
Checklist for Obtaining and Using an Identity Protection PIN
Handling a Tax Return That is Rejected
Requesting Assistance from the Taxpayer Advocate
Identity Verification Phone script PIN
Nontax Considerations
Reviewing, Fixing, and Monitoring Credit Reports
Sample Letter to Block Information from Credit Report
Sample Letter to Dispute Information in Credit Report
Sample Letter to Dispute ATM or Debit Card Transactions
Sample Letter to Dispute Credit Card Charges
Identity Theft Victim's Complaint and Affidavit
State-Specific Information
Contact information for state attorney general and department of revenue for states
Step by step procedures for responding to state tax-related ID theft for each of the 50 states including the District of Columbia
Step by step procedures for responding to a security breach for each of the 50 states including the District of Columbia
State-specific tax-related ID theft forms
State-specific security breach reporting forms
Tax-Related Identity Theft

INTRODUCTORY MATERIAL

Chapter 1 Overview and Introduction to Identity Theft Problem

Chapter 2 Recognizing Identity Theft

Chapter 3 Resolving Identity Theft Issues For Individuals

Chapter 4 Resolving Identity Theft Issues for Businesses and Safeguarding Taxpayer Information

Chapter 5 Safeguarding Taxpayer Information

Chapter 6 Post-identity Theft (Ongoing) Considerations

Chapter 7 Related Tax Considerations

Chapter 8 Nontax Considerations

Chapter 9 State Tax-Related Identity Theft Information

INDEX

--A--

--B--

--C--

--D--

--E--

--F--

--G--

--H--

--I--

--L--

--M--

--N--

--O--

--P--

--R--

--S--

--T--
---