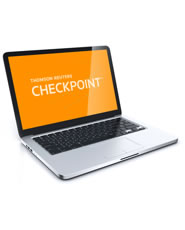 Standards Tracker

Product Information
Frequency of Updates:




Daily

Brand:

WGL
Standards Tracker streamlines research time by enabling you to quickly organize standard-setting activity and guidance issued by the SEC, FASB, AICPA, COSO, PCAOB, GASB, and IASB into one chart, and helps you determine whether that activity has potential impact on your upcoming public filings and other reporting obligations.
Updated daily, Standards Tracker alerts you to the latest rulemaking activity, provides a concise summary, and notes the rules, regulations and SEC forms that are impacted. Customize the chart results by using powerful filters not available with other products. Optional filters include:
keywords;
date of issuance;
standard-setter;
effective date; and
status.  
Be confident that you have not overlooked any changes since the last reporting period, by linking directly to relevant editorial content on Checkpoint created by respected legal and accounting professionals.
In addition, chart results can be sorted, printed, exported into multiple formats, emailed, and saved to a Checkpoint folder.
Standards Tracker Sample

View
---