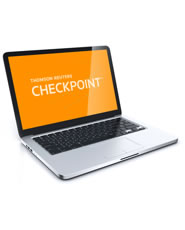 EBIA's 401(k) Plans

Product Information
Frequency of Updates:

Quarterly

Brand:

EBIA
A must-have resource for employers, administrators, and advisors! EBIA 401(k) Plans on Checkpoint® explains the Internal Revenue Code and ERISA requirements for 401(k) plans, and it explores all sorts of plan design and administration issues. Also included are sample documents and EBIA Weekly on Checkpoint® (including archives).
Written and edited by experienced employee benefits attorneys, EBIA 401(k) Plans provides you with legal analysis and our practical, real-world tips on topics such as: eligibility, vesting, contributions, distributions, plan loans, hardship withdrawals, discrimination testing, fiduciary duties, plan investments, plan corrections, and much more.
With EBIA 401(k) Plans, you get guidance on:
Eligibility and Vesting. You'll get EBIA's top-notch analysis of the Code and ERISA requirements for eligibility and vesting, with examples, graphics, and plan design tips. Coverage includes age and service requirements, entry dates, vesting schedules, service crediting, forfeitures, plan terminations, and recordkeeping.
Contributions. 401(k) plans may be designed with elective deferrals, automatic deferrals, catch-up contributions, matching contributions, rollover contributions, profit sharing, USERRA make up contributions, and many variations. The materials cover the rules and the myriad design and administration issues.
Distributions. Coverage includes all of the 401(k) permitted distribution events, forms of distribution, paperwork, tax reporting, etc.
Nondiscrimination. Materials include in-depth coverage of the nondiscrimination rules, including controlled group rules, minimum coverage, top-heavy, ADP & ACP. The nondiscrimination design-based alternatives are also covered.
Loans, Hardship distributions, and QDROs. EBIA covers these topics, with in-depth analysis, administrative guidance, practical tips and sample documents.
Fiduciary Rules. ERISA fiduciaries must meet specific requirements, and noncompliance can result in personal liability. Coverage includes the rules for selecting and monitoring plan investments, participant-directed investments, bonding, paying plan expenses, etc.
Plan Administration. 401(k) plan administrators are required to deliver summary plan descriptions (SPDs) to participants, file annual Form 5500s, comply with recordkeeping requirements, and more. The EBIA materials address these and other administration issues extensively, with analysis, administration tips, examples, and sample documents.
Sample Documents. Many valuable sample documents are included.
In addition, subscribers to the online edition will get access to primary source material including:
ERISA
ERISA History
Advance Notices of Proposed, Interim & Final DOL Rules
DOL Final Regulations and Interim Rules
Preambles to DOL Final Regulations and Interim Rules
DOL Proposed Regulations & Preambles
Selected US Code Provisions
Selected US Code Provisions History
Selected Final Federal Regulations
Preambles to Selected Final Federal Regulations
Selected Proposed Federal Regulations & Preambles
Other Selected Tax Documents & Releases
ERISA Opinion Letters
DOL Rulings & Releases
Other Miscellaneous Nontax Releases
Internal Revenue Code (1990 - present)
Code History
Final and Temporary Regulations
Advanced Notices of Proposed Rulemaking & Treasury Decisions
Prior Final and Temporary Regulations (Treasury Decisions)
Preambles to Final and Temporary Regulations (Treasury Decisions)
Preambles to Proposed Treasury Regulations (Treasury Decisions)
Prior Proposed Regulations & Preambles
Proposed Regulations and Preambles
IRS Publications
EBIA Committee Report Excerpts
PLRs and TAMs (1977 - present)
Revenue Rulings (1954 - present)
Revenue Procedures (1955 - present)
Announcements (1959 - present)
Notices (1980 - present)
Internal Revenue Manual