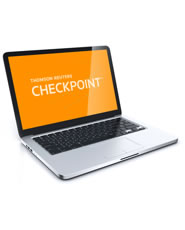 Federal Estate and Gift Taxation

Widely regarded as the classic treatise on estate and gift taxation, Federal Estate & Gift Taxation is comprised of contributions from past and present members of the Board of Editors and Advisors to the Review of Taxation of Individuals.
Offers tips and in-depth guidance on such topics as deductible fees paid by estates, valuation discounts, gift status of non-statutory stock options, interest paid on underpayments of generation-skipping transfer tax and estate tax, exempt gifts, and more. This treatise features citations to significant rulings, legislative and regulatory background material and important judicial decisions and includes hypothetical applications of difficult and complex statutes and code sections.
Federal Estate and Gift Taxation - Stephens, Maxfield, Lind, & Calfee

Part I Overview

Chapter 0: Special Report on the Supreme Court's Ruling in Windsor v. United States

Chapter 1: An Overview of the Federal Taxes Imposed on Gratuitous Shifting of Interests in Property

Part II The Estate Tax

Chapter 2: Imposition of Estate Tax

Chapter 3: Credits Against Estate Tax

Chapter 4: The Gross Estate

Chapter 5: The Taxable Estate

Chapter 6: Estates of Nonresident Noncitizens

Chapter 7: Tax Conventions

Chapter 8: Miscellaneous Estate Tax Provisions

Part III The Gift Tax

Chapter 9: Gift Tax: Determination of Liability

Chapter 10: Gift Tax: Transfers Subject to Tax

Chapter 11: Gift Tax Deductions

Part IV Generation-Skipping Transfers

Chapter 12: Imposition of the Generation-Skipping Transfer Tax

Chapter 13: Generation-Skipping Transfers

Chapter 14: Taxable Amount

Chapter 15: The Generation-Skipping Transfer Exemption

Chapter 16: Applicable Rate and Inclusion Ratio

Chapter 17: Other Definitions and Special Rules

Chapter 18: Administrative and Miscellaneous Matters

Part V Special Valuation Rules

Chapter 19: Special Valuation Rules
---