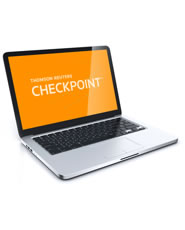 Tax Desk with TAPS #2 and e-Form RS Complete

Product Information
Frequency of Updates:




Ongoing

Brand:

Research Institute of America
Tax Desk with TAPS #2 and e-Form RS: Complete consists of Tax Desk, Tax Advisors Planning System: Series #2, and e-Form RS: Complete.
Tax Desk is geared towards the practitioner who services small businesses and individuals. It is a complete analytical service packaged with federal and state forms, primary source materials, practice aids and a comprehensive weekly newsletter.
Tax Desk provides a wealth of useful definitions, cautions, illustrations, recommendations and observations in clear business English, with a unique, practice-oriented focus. RIA's expert analysis offers helpful commentary and specific compliance guidance. Coverage includes such key areas as taxation of individuals, partnerships, S corporations, cost recovery (including depreciation), net operating losses, compensation for small business owners, passive losses and credits, capital gains and losses, and much, much more.
Tax Advisors Planning System: Series #2 is a special selection of titles focusing on the basic organizational and structural concerns for domestic closely-held businesses. Written by a national network of expert practitioners, TAPS Series #2 focuses on topics covering every stage of the business cycle: formation, operation, sale or transfer, even estate and compensation planning for the owners. Each title includes Commentary--current rules of a transaction and planning insights or techniques, and Practice Aids--sample agreements, business-generating client letters, election statements, wills, trusts, checklists, etc.
e-Form RS: Complete sets a precedent in delivery by making updated forms available within days of their release. Remote server technology allows you to use the Internet to access the most current forms immediately, without waiting for CD-ROM update.
---