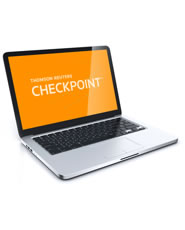 Tax Desk

Product Information
Frequency of Updates:




Ongoing

Brand:

Research Institute of America
Designed to help you answer your clients' federal tax questions, Tax Desk provides a wealth of useful definitions, cautions, illustrations, recommendations and observations in clear business language, with a unique, practice-oriented focus.
The expert analysis offers helpful commentary and specific compliance guidance. Coverage includes such key areas as taxation of individuals, partnerships, S corporations, cost recovery (including depreciation), net operating losses, compensation for small business owners, passive losses and credits, capital gains and losses, and more.
In addition, Tax Desk includes:
Federal and state forms
Primary source materials
Elections and compliance statements with document assembly
Additional practice aids, tax planning, and practice guides
A comprehensive weekly newsletter
Explanatory client letters - written in simple language to explain complex tax laws (and tax law changes) and transactions
Client letters to help attract new business from both existing and prospective clients
You'll also get federal tax law and daily newsstand updates are thoroughly integrated so you need to check only one source for the most up-to-date information. Authoritative and concise analysis of the issues and their potential impact provides timely tax-saving tips and guidance. And Tax Desk subscribers can add one or more state tax services to their Tax Desk subscriptions.
List of Content (Click any title to expand the list)
Analysis
Chapter 100,000. Gross Income

101,000 Gross Income Defined.
102,000 Business Income.

Chapter 110,000. Business Income Defined

111,000 Types of Business Income.
112,000 Business Income From Barter Exchanges.

Chapter 115,000. Farmers' Income

116,000 Farmers' Income.
117,000 Capital Gain-Ordinary Loss Rule for Livestock and Unharvested Crops.
118,000 Farmers' Accounting Methods.
119,000 Three-Year Income Averaging for Farmers and Fishermen.

Chapter 120,000. Rental and Royalty Income

121,000 Rental Income.
122,000 Royalty Income.
123,000 Lessee's Exclusion from Income of Construction Allowances.

Chapter 130,000. Wages and Other Income As An Employee

130,500 Reportable Income from Wages, Salaries, Commissions etc.
131,000 Employee income from tips and other rewards for services
131,500 Meals and Lodging Received from Employer as Employee Income. H-1750d
132,000 Tax treatment of gifts and awards from employer .
132,500 Unemployment and Lay-off Benefits, Severance Pay, Strike Benefits and Other Payments Where Services Are Not Rendered.
133,000 Sick Pay, Disability Pay, Accident and Health Insurance Benefits.
133,100 Excise Tax on High-Cost Employer-Sponsored Health Coverage—After 2017.
133,500 Employer-Provided Benefits under a Dependent Care Assistance Plan.
133,600 Employer-Provided Benefits under an Adoption Assistance Program.
134,000 Employee Fringe Benefits
134,500 Employee Transportation
135,000 Property Received for Performance of Services.
135,200 Nonstatutory Options.
135,500 Nonqualified Deferred Compensation Arrangements
135,700 Deferred Compensation Plans of State and Local Governments and Tax-Exempt Organizations (Section 457 Plans).
135,800 Nonqualified deferred compensation from tax-indifferent corporations and partnerships.
136,000 Incentive Stock Options (ISOs).
136,100 Employee Stock Purchase Plans.
136,500 Employer-provided Below-Market Loans to Employees, Education Benefits, and Payment of Employee's Personal Expenses.
137,000 Employer-Provided Life Insurance Coverage as Compensation.
138,000 Compensation of Military Personnel and Other Government Employees.
138,500 Compensation of Clergy.
138,600 Exclusions for Volunteer Firefighters and Emergency Medical Responders Before 2011.
138,650 Reduced Cost-sharing for Low-income Individuals Enrolled in Qualified Health Plans—After 2013
138,700 Determining and Paying Premium Tax Credits in Advance—after 2013

Chapter 140,000. Income from Retirement Plans, Annuities and Life Insurance Contracts.

141,000 Taxation of Benefits under Qualified Plans.
142,000 Lump-Sum Distributions.
143,000 Distributions from Individual Retirement Savings Plans (IRAs) and Simplified Employee Pensions (SEPs).
144,000 Rollovers from Qualified Plans and Individual Retirement Accounts (IRAs).
144,300 Required minimum distribution rules.
145,100 Pre-'84 Election To Delay Start Of Distributions Past Age 70-1/2 —The "TEFRA 242(b) election".
145,200 Cash-Out of Benefits in Lieu of Survivor Annuity.
145,500 Additional Taxes on Early Plan Distributions, and on Failure to Receive Required Minimum Distributions.
145,900 Penalty on Five-Percent Owners Who Receive Benefits Exceeding Plan Formula.
146,000 Social Security and Railroad Retirement Act Benefits.
146,050 Taxability of Restitution Payments.
146,500 Taxation of Annuity Income and Lifetime Payments under Life Insurance and Endowment Contracts.

Chapter 147,000. Savings for Education: Qualified Tuition Programs and Coverdell Education Savings Accounts

147,100 Distributions From Qualified Tuition Programs.
147,200 Coverdell Education Savings Accounts

Chapter 148,000. Life Insurance Proceeds

148,500 Taxation of Life Insurance Proceeds.
148,900 Accelerated Death Benefits and Viatical Settlements.
149,000 Life Insurance Contract Defined.

Chapter 150,000. Interest Income

151,000 Taxable Interest.
151,500 Time for Reporting Interest.
152,000 Unstated Interest on Deferred Payment Sales.
152,220 Payments Subject to Unstated Interest Rules.
153,000 Current Inclusion of Original Issue Discount as Interest Income.
153,500 Stripped Bonds, Stripped Coupons, and Stripped Preferred Stock.
153,800 Discount on Short-Term Obligations.
153,900 Inflation-Indexed Debt Instruments.
154,000 Market Discount as Interest Income.
155,000 Below-Market Interest Rate Loans.
156,000 Interest Income from U.S. Savings Bonds
157,000 Exclusion of Savings Bond Redemption Income for Individuals Paying Higher Education Expenses
158,000 Interest on Government Obligations.

Chapter 160,000. Income From Interests in REMICs and Pre-2005 FASITs

161,000 Tax Treatment of Holders of Regular Interests in REMICs.
162,000 Tax Treatment of Holders of Residual Interests in REMICs.
164,000 Financial Asset Securitization Investment Trusts (FASITs) —pre-Jan. 1, 2005 rules
164,200 Taxation of Financial Asset Securitization Investment Trusts (FASITs) and Ownership Interests in Them—pre-Jan. 1, 2005 rules
164,300 Taxation of Regular Interests in Financial Asset Securitization Investment Trusts (FASITs)—pre-Jan. 1, 2005 rules

Chapter 170,000. Dividends and Other Corporate Distributions

171,000 Dividends Defined.
172,000 Taxation of Dividends.
173,000 Capital Gains Distributions (Dividends of RICs and REITs).
173,500 Dividends in Kind.
174,000 Distributions of Stock and Stock Rights.
175,000 Constructive Dividends.

Chapter 177,000. Gifts and Bequests.

178,000 Gifts and Bequests.

Chapter 180,000. Recoveries and Refunds

181,000 Recoveries and Refunds—the Tax Benefit Rule.
182,000 Recoveries of Damages and Lost Profits.
183,000 Recoveries of Overpaid or Unlawfully Collected Deductible Taxes Under Tax Benefit Rule.

Chapter 185,000. Cancellation of Debt Income

186,000 Income on the Discharge or Cancellation of Indebtedness.
187,000 Debt Cancellation Transactions Between Shareholders and Corporations.
188,000 Exceptions to Recognition of Income on Discharge of Indebtedness.

Chapter 190,000. Foreign Income

190,500 Taxation of Foreign Income of U.S. Taxpayers.
191,000 Foreign Earned Income Exclusion.
191,500 Tests for Foreign Residence and Foreign Physical Presence.
191,700 Exclusion of extraterritorial income from gross income—transactions before Jan. 1, 2005.
191,800 Temporary Elective 85% Dividends Received Deduction Allowed for Distributions From Controlled Foreign Corporations to U.S. Corporate Shareholder For One Year Only
192,000 International Tax Treaties.

Chapter 193,000. Other Items of Gross Income

193,500 Scholarships and Fellowships.
193,600 Exclusion of Qualified Disaster Relief or Mitigation Payments from Gross Income.
194,000 Prizes and Awards.
194,500 Medical Insurance Benefits.
195,000 Refund of Non–Life Insurance Premiums.
195,500 Reimbursement of Living Expenses For Loss of Use of Principal Residence
196,000 Rebates and Reimbursement of Personal Expenses.
196,500 Qualified Foster Care Payments Received.
197,000 Gambling and Similar Income.
197,500 Income from Illegal Activities.
198,000 Advance Payments and Security Deposits.
198,200 Taxability of Miscellaneous Governmental Payments.
198,500 Miscellaneous Income.
199,000 American Indians.

Chapter 200,000. Who is Taxable on Income

201,000 Assignment of Income.
202,000 Recharacterizing Financing Arrangements Involving Fast-Pay Stock
203,000 Claim of Right Doctrine.
204,000 Jointly Owned Property.

Chapter 210,000. Basis of Property For Determining Gain or Loss

211,000 What is Basis.
211,100 Cost as Basis.
211,500 Market Value as Basis.
212,000 Allocating Basis Among Multiple Assets Acquired at Same Time in "Applicable Asset Acquisitions."
212,500 Allocating Basis—Other Than "Applicable Asset Acquisitions."
213,000 Adjustments to Basis.
213,500 Basis Adjustments for Capital Additions and Return of Capital.
214,000 Basis Adjustments for Depreciation, Amortization, and Depletion.
214,500 Adjustments Due to Cancellation, Reduction, or Discharge of Indebtedness In or Out of Bankruptcy or Similar Proceeding.
215,000 Basis of Property Acquired by Gift or Transfer in Trust.
215,500 Basis of Property Acquired from a Decedent.
216,000 Basis Rules for Stock and Securities.
217,000 Basis of Stock and Stock Rights Received as Corporate Distributions and of Stock Received in Stock Split.
217,500 Basis of Property Received in Taxable Dividend Distribution.
218,000 Identifying Securities Sold for Purposes of Determining Their Bases.

Chapter 220,000. Sales and Exchanges of Property

220,200 Sales or Exchanges of Property.
220,400 Modification of Debt Instruments.
220,600 Closed Sale or Exchange for Tax Purposes.
220,800 Sale or Exchange Must Be Bona Fide.
221,000 Sale or Secured Loan.
221,200 Payments For Release of Obligations Under Leases, Distributorships and Other Contracts.
221,400 Property Given in Payment of Debt and Other Obligations.
221,500 Retirement of Debt Instruments.
221,700 Patents and Know-how.
221,900 Copyrights.
222,000 Amount of Gain or Loss on Sale or Exchange.
222,400 When to Report Gain or Loss.
222,600 When to Report Gain or Loss on Securities Transactions
222,700 Who Made Sale or Exchange.
222,900 "Realized" and "Recognized" Gains and Losses Distinguished.
223,000 Which Transactions Do and Do Not Result in Capital Gains and Losses.
223,100 Recapture of depreciation or amortization on sale or other disposition of property.
223,200 Capital Gain—Ordinary Loss Rule for Real and Depreciable Property and Compulsory or Involuntary Conversion of Capital Assets.
223,300 How Capital Gains and Losses Are Taxed.
223,500 Holding Period.
223,600 Like-Kind Exchanges.
223,700 Like-Kind Property Defined.
224,000 Property excluded from nonrecognition treatment.
224,100 Productive Use or Investment Requirement.
224,200 Deferred Like-Kind Exchanges.
224,700 Related Party Like-Kind Exchanges
224,800 Using multi-party transaction to effect a tax-free exchange.
225,000 Receipt of Other Property or Money (Boot) in Like-Kind Exchanges.
225,200 Basis of Property Acquired in Like-Kind Exchanges
225,400 Multiple Property Like-Kind Exchanges
225,500 Miscellaneous Tax-Favored Exchanges.
225,600 Gain or Loss Treatment on Sale of Residential Property.
225,700 Exclusion of Gain on the Sale or Exchange of a Principal Residence.
225,800 Rollover of Gain Where Old Principal Residence is Replaced with New Residence—Sales and Exchanges before May 7, '97.
226,300 Principal Residence.
226,500 Exclusion of Gain on Sale of Residence by Taxpayers 55 Years or Older—Sales and Exchanges before May 7, '97.
227,000 Wash Sale Losses Not Recognized.
227,300 Tax-free Exchanges of Certain U.S. Obligations.
227,350 Elective Rollover of Gain from Qualified Empowerment Zone Assets to Other Qualified Empowerment Zone Assets.
227,400 Sales, Exchanges, and Redemptions of Tax Exempt Bonds.
227,500 Gains and Losses on Sale, Exchange, or Redemption of Bonds and Other Debt Obligations.
227,600 Sales and Exchanges of Debt Instruments Issued at a Discount.
227,700 Sales or Exchanges of Purchased Stripped Bonds and Coupons.
227,800 Gain on Investments That Are Similar to Loans ("Conversion Transactions").
227,900 Losses Resulting from Sales and Exchanges Between Related Taxpayers.
228,200 Transfers Between Husband and Wife or Incident to Divorce.
228,300 Transfers of Property Incident to a Divorce.
228,400 Tax Straddles.
228,600 Constructive Sales of Appreciated Financial Positions.
228,700 Section 1256 Contracts—Mark-to-Market Rules.
228,900 Short Sales of Stock and Securities.
229,100 Patents Transferred by Inventors or Their Financial Backers.
229,300 Transfers of Franchises, Trademarks and Trade Names.
229,400 Sale of Businesses and Groups of Assets.
229,500 Goodwill and Covenants Not to Compete.
229,550 Constructive Ownership Transactions.
229,600 Ordinary Gain on Sales or Exchanges of Depreciable Property Between Related Persons.
229,700 Deferral of Gain on Involuntary Conversions.
229,900 Income Exclusion for 25% of Gain from Conservation Sales of Qualifying Mineral or Geothermal Interests
229,950 Income Exclusion for Gain from Sales or Exchanges of Certain Renewal Community Assets.

Chapter 230,000. Sales & Exchanges Involving Corporations

231,000 Transfers to Controlled Corporations—Code Sec. 351 Transfers.
231,300 Treatment of Boot Distributed from Controlled Corporation to Transferor.
231,500 Assumption of Liabilities.
231,700 Control Requirement—Transfers to Controlled Corporations.
231,900 Transferor's Basis in Stock and Other Property in Transfer to Controlled Corporation.
232,000 Transferee Corporation's Asset Basis in Transfer to Controlled Corporation.
232,100 Property Transferred to Investment Company.
232,200 Records and Information Requirements for Purposes of Transfer to Controlled Corporations.
232,300 Contributions to Capital.
232,500 Taxation of Shareholders and Security Holders in Reorganizations.
233,000 How Transferor (Target) Corporations in Reorganizations are Taxed.
233,200 Assumption of Target's Liabilities in Corporate Reorganizations.
233,300 Target's Basis of Property Received in Reorganizations.
233,400 How Transferee/Acquirer Corporations in Reorganizations are Taxed.
233,500 Basis of Property Received by Acquirer Corporation in a Reorganization.
234,000 Corporate Reorganizations and Divisions.
234,100 Mergers and Consolidations (Type A Reorganizations).
234,200 Forward Triangular (Subsidiary) Mergers.
234,400 Reverse Triangular (Subsidiary) Mergers.
234,600 Stock for Stock Acquisitions—Type B Reorganizations.
235,000 Stock for Asset Acquisitions—Type C Reorganizations.
235,400 Transfer of Assets to Controlled Corporation Followed by Distribution—Nondivisive D Reorganizations.
235,600 Recapitalizations—Type E Reorganizations.
235,800 Changes in Identity, Form, Place of Organization of One Corporation—Type F Reorganizations.
236,000 Insolvency Reorganizations—Type G Reorganizations.
236,200 Continuity of Proprietary Interest Requirement.
236,400 Continuity of Business Enterprise Requirement.
236,500 Business Purpose Requirement.
236,600 Step Transactions: Separate Steps Treated as a Single Plan.
236,700 Control Defined for Purposes of Code Sec. 351 and Corporate Reorganization Rules.
236,800 Voting Stock and Voting Power.
236,900 Corporate Expatriation Transactions.
237,000 Corporate Divisions—Code Sec. 355.
237,200 Device to Distribute Earnings and Profits.
237,400 Active Trade or Business Requirement—Corporate Divisions.
237,700 Corporate Business Purpose in Tax-Free Divisions.
238,000 Tax Treatment of Shareholders in Corporate Divisions.
238,200 Taxation of the Distributing Corporation in a Corporate Separation.
238,400 Distributing Corporation Taxed on Gain from Disqualified Code Sec. 355 Distributions.
238,600 Distributing Corporation Recognizes Gain on Distribution in Connection With an Acquisition.
239,000 When Stock Purchase Will be Treated as an Asset Purchase—Code Sec. 338 Election. 5000d
240,100 Carryover of Tax Items in Liquidations and Reorganizations.
240,300 Limits on Loss Carryovers and Other Benefits.
240,700 Tax Avoidance Acquisitions.
240,800 Use of Preacquisition Losses to Offset Built-in Gains—Offset Prohibition Rules.
241,000 Stock Redemptions. F-11000d
241,200 Complete Termination of Interest Redemptions. F-11300d
241,400 Waiver of Family Attribution Rules in Complete Terminations.
242,000 Substantially Disproportionate Redemptions of Stock. F-11200d
242,200 Redemptions Not Essentially Equivalent to a Dividend. F-11400d
242,600 Partial Liquidations. F-11500d
243,000 Stock Redemptions to Pay Death Taxes and Estate Expenses.
243,300 Transfer of Stock to a Related Corporation May Be Treated as a Redemption.
243,600 Constructive Ownership Rules—Code Sec. 318. F-11800d
244,000 Tax Consequences to Shareholders Whose Stock is Redeemed. F-11100d
244,200 Gain or Loss to Distributing Corporation on Redemptions, Dividends, and Partial Liquidations.
244,400 Section 306 "Preferred Stock Bail-Out" Gives Ordinary Income.
245,000 Leaving Corporate Solution—Definition of Complete Corporate Liquidations.
245,200 Liquidating Corporation—Tax Treatment.
245,400 Tax Treatment of Liquidating Distributions to Shareholder in Complete Liquidation.
245,700 Liquidation of 80% Subsidiaries—Tax Treatment of Parent and Minority Shareholders.
246,200 Liquidating Subsidiary's Recognition of Gain or Loss.
246,300 Reporting Liquidations.
246,550 Capital Gains Exclusion for DC Zone Assets
246,600 Qualified Small Business Stock—Partial Exclusion for Gain.
247,200 Elective Rollover of Capital Gain from Certain Small Business Stock.
247,300 Small Business Corporation Section 1244 Stock Losses

Chapter 248,000. Capital Assets

249,000 Capital Assets—General Rules.
249,500 Stock in Trade, Inventories, and Accounts Receivable.
250,000 Stock, Securities and Commodities Futures.
250,200 Gains and Losses on Securities Futures Contracts.
250,500 Gains and Losses on the Disposition of Real Property.
251,500 Real Property Subdivided for Sale Can Qualify for Capital Gain under a Special Five-Year Rule.
252,000 Options, "Puts" and "Calls."
252,400 Gains and Losses on the Disposition of Commodities Derivative Financial Instruments Held by Commodities Derivatives Dealers.
252,500 Copyrights and Literary, Musical or Artistic Compositions, Letters, Memoranda, etc.
253,000 Sales of Other Property.

Chapter 255,000. Trade & Business Expenses Generally

255,500 Ordinary and Necessary Trade or Business Expenses.
256,000 Trade or Business Defined.
256,200 Capital Expenditures.
256,300 Expenditures to Acquire or Create Intangible Assets or Benefits.
256,500 Who Can Claim a Deduction?
257,000 Proving Deductibility of Expenses.
258,000 Residence Used for Business.

Chapter 260,000. Rental Expenses

260,500 Deduction for Reasonable Rent.
261,000 Accrual Rules of Section 467.
261,200 Limit on Deductions Connected to Leases and Other Arrangements Involving Tax-Exempt Use Property.
261,500 Tenant Leasehold Expenses.
262,000 Lessor's Expenses.
262,500 Sale and Leaseback Rules.

Chapter 264,000. Depreciation and Amortization

264,500 What is The Depreciation Allowance—When does it begin; When does it End?
265,000 Who is Entitled to The Depreciation Allowance.
265,400 Property Eligible for Depreciation.
266,000 Depreciation Under MACRS—The Modified Accelerated Cost Recovery System.
266,200 Classes of Property Eligible For MACRS.
266,400 Elections and Revocations Under MACRS.
266,500 Property Excluded from MACRS by the Anti-Churning Rules.
266,700 MACRS Half-Year, Mid-Quarter, and Mid-Month Depreciation Conventions.
267,000 Depreciation Periods and Rates for MACRS Property.
267,300 MACRS Deductions for Short Tax Years.
267,400 MACRS Depreciation Deduction in Early Disposition or Reacquisition Years.
267,450 MACRS Depreciation After a Change in Use Causes a Change in the Period or Method of Depreciation.
267,500 The Alternative Depreciation System ("ADS") of MACRS.
267,600 MACRS Depreciation Limitations for Business ("Luxury") Automobiles, or "Listed Property," and Lessee Inclusion Amounts.
267,700 30% Additional First-Year Depreciation for Certain Property in the New York Liberty Zone.
267,750 50% Additional First-Year Depreciation for Qualified Reuse and Recycling Property.
267,755 50% Additional First-Year Depreciation for Qualified Disaster Assistance Property.
268,000 Depreciation Methods (Not Measured in Term of Years) for MACRS Property.
268,100 Other Depreciation Methods—for Pre-'87 ACRS property, and for Pre-'81 "Useful-life" or "Class Life (ADR)" Property.
268,400 Code Sec. 179 Election to Expense Purchased MACRS Property.
268,450 Expensing Election for the Cost of Qualified Advanced Mine Safety Equipment Property.
268,500 Additional Code Sec. 179 Expensing for Qualified New York Liberty Zone Property.
268,600 Additional Expensing for Qualified section 179 GO Zone Property and Kansas Disaster Area.
268,700 Additional Code Sec. 179 Expensing for Qualified Renewal Property of a Renewal Community Business.
268,800 Environmental Cleanup Costs.
269,000 15-Year Amortization for Purchased Intangibles.
269,300 50% Expensing or 120-Month Amortization Allowed Under the Commercial Revitalization Deduction.
269,330 50% Additional First-Year Depreciation for Certain Property in the Gulf Opportunity Zone (GO Zone) and Kansas Disaster Area.
269,340 50% Additional First-Year Depreciation is Allowed for "Qualified Property"
269,350 30% Additional First-Year Depreciation for Certain Tangible Property and Computer Software.
269,370 Expensing Election for Costs of "Qualified Refinery Property."
269,400 Depreciation of MACRS Property Involved in a Like-kind Exchange or Involuntary Conversion. L-10600
269,450 Expensing Election for Certain Costs of Qualified Film and Television Productions.
269,600 Dispositions of MACRS Property.

Chapter 270,000. Depletion; Natural Resources Transactions

270,500 Deduction for Depletion of Natural Resources.
270,700 Cost Method of Depletion.
271,000 Percentage Depletion.
271,500 Depletion Deduction for Timber.
271,600 Timber, Coal, and Domestic Iron Ore.
271,700 Exploration, Drilling and Development Costs of Oil, Gas and Geothermal Deposits.
272,000 Expensing and Amortization of Reforestation Expenditures.

Chapter 275,000. Compensation Expense

276,000 Deduction for Compensation Paid.
276,500 $500,000 Limit on Compensation Deduction of Health Insurers
277,000 Deduction for Compensation Paid in Property.
277,500 Deduction of Nonqualified Deferred Compensation.
278,000 Employer's Deduction for Contributions to Funded Welfare Benefit Plans.
278,300 Employer's Deduction for Providing Fringe Benefits.
278,500 Employer's Deduction for Providing Employee Life Insurance.
278,700 Employer's Deduction for Employee Death Benefits.
278,900 Employer's Deduction for Employee Health and Other Welfare Benefits.
279,000 Golden Parachute Payments.
279,500 Time for Deducting Compensation.

Chapter 280,000. Pension and Other Qualified Deferred Compensation Plans, SEPs, and IRAs

280,100 Types of Qualified Deferred Compensation Plans.
280,500 Deduction for Employer Contributions.
281,000 Deduction Limitations and Carryovers for Contributions to Pension and Annuity Plans.
281,300 Deduction Limitations and Carryovers for Profit-Sharing and Stock Bonus Plans.
281,800 Excise Taxes on Nondeductible Contributions and on Excess Contributions and Excess Aggregate Contributions.
282,000 Overall Limitations on Benefits and Contributions (Section 415 Limits).
282,300 Simplified Employee Pensions (SEPs).
282,800 Savings Incentive Match Plans for Employees of Small Employers (SIMPLE IRA plans).
283,000 Deduction for Contributions to Individual Retirement Savings Plans (IRAs).
283,300 Roth IRAs.
283,400 Optional Roth contribution treatment of elective deferrals by 401(k) plan and 403(b) annuity plan participants.
284,000 Cash or Deferred Arrangements (CODAs)—401(k) Plans.
284,100 Catch-Up Contributions—Elective Deferrals in Excess of Applicable Limits That Plans Can Allow Participants Aged 50 and Over
284,300 Eligible Combined Defined Benefit Plans and Qualified CODAs—Rules for Treatment After 2009.
284,500 Plans Covering Self-Employed Individuals—Keogh Plans.
284,700 Tax-Sheltered Annuities for Employees of Public Schools and Certain Tax-Exempt Organizations.

Chapter 285,000. Qualification Requirements.

286,000 Qualification Requirements.
287,000 Overall Limitations on Plan Contributions and Benefits.
287,500 Excise Tax on Prohibited Transactions.
287,700 Excise Taxes on Tax-Exempt Entities and Entity Managers Involved in Prohibited Tax Shelter Transactions

Chapter 288,000. Archer Medical Savings Accounts, Health Reimbursement Arrangements, and Health Savings Accounts.

288,100 Archer Medical Savings Accounts.
288,500 Medicare Advantage Medical Savings Accounts.
289,000 Health reimbursement arrangements (HRAs).
289,100 Health savings accounts (HSAs).

Chapter 290,000. Travel and Entertainment Expenses

290,500 Local Transportation Costs.
290,600 Local Lodging Expenses.
291,000 Away-From-Home Travel for Business or Investments.
291,500 Foreign Travel, Conventions and Seminars.
292,000 "Home" for Travel Expense Purposes.
292,500 Travel Expense Problems of Particular Occupations and Taxpayers.
293,000 Automobile Expenses.
294,000 Deduction for Meal and Entertainment Expenses.
294,500 Limitations on Deduction of Meal Expenses.
295,000 Entertainment Facilities.
295,200 Club Expenses.
295,300 Substantiating Travel, Entertainment, Gift and Listed Property Deductions.
296,000 Reimbursements for Travel and Entertainment Expenses—Accountable and Nonaccountable Plans.

Chapter 297,000. Farm Expenses

297,500 Farm Business Expense Deductions.
297,700 Disallowance of Excess Farm Losses in Tax Years Beginning after Dec. 31, 2009.
298,000 Special Inventory and Capitalization Rules for Farmers.
298,500 Depreciation of Livestock Under MACRS, Pre-'87 ACRS and the Useful-Life Rules.
298,520 Depreciation of Farm Equipment and Machinery under MACRS.
299,000 Soil and Water Conservation, Erosion Prevention and Endangered Species Recovery Costs.

Chapter 300,000. Other Trade and Business Expenses

300,500 Advertising, Business Promotion and Circulation Costs.
301,000 Business organization, Reorganization and Liquidation Costs.
302,000 Education Expenses as Business Expenses.
302,500 Fines and Penalties.
303,000 Deduction of Business Gifts.
303,500 Payment of Civil Judgments and Settlements, and Antitrust Damages.
304,000 Life Insurance Premiums.
304,400 Premiums for Insurance Other Than Life Insurance.
304,800 Kickbacks, Bribes and Other Illegal Payments.
305,000 Legal and Accounting Expenses.
306,000 Lobbying and Political Expenses.
306,500 Research and Experimental Expenses.
307,000 Deduction for Qualified Clean Fuel Vehicles and Qualified Refueling Property Placed in Service Before Jan. 1, 2006.
307,100 Small Refiners' Deduction for Portion of Costs of Complying With EPA Diesel Fuel Sulfur Control Requirements.
307,200 Tax Determination Expenses.
307,500 Royalty Payments.
307,700 Miscellaneous Expenses.
307,800 Domestic Production Activities Deduction
308,000 Repairs And Maintenance.
308,100 Energy Efficient Commercial Building Property Deduction.

Chapter 310,000. Interest Expense

311,000 Deductibility of Interest.
311,500 Interest Defined.
312,500 Interest on Nonrecourse Debt
312,700 Deductibility of Costs Related to Obtaining Financing.
313,000 Interest on Debt Between Related Parties
313,500 Debt vs. Equity
314,000 Disallowance of Deduction for Personal Interest.
314,100 Student Loan Interest Deduction.
314,500 Qualified Residence (Home Mortgage) Interest.
315,000 Limits on Deduction for Investment Interest.
315,500 Limits on Deduction for Passive Activity Interest.
316,000 Disallowance of Deduction for Interest Incurred to Buy or Carry Tax-Exempt Securities.
316,300 No Deduction for Interest on Borrowing to Buy or Carry Stock of Regulated Investment Company Distributing Exempt-Interest Dividends.
316,500 Limits on Deduction for Net Direct Interest Expense in Connection With Market Discount Bonds and Short-Term Obligations.
316,800 Limits on Deduction for Interest on Loans on Life Insurance Covering Business Officers, Employees, Owners, Etc.
317,000 Interest on qualified employer plan loans.
317,200 Disallowance of Deduction for Interest on Debt Incurred to Acquire Single Premium Life Insurance, Annuity and Endowment Contracts.
317,500 Disallowance of Deduction for Interest on Planned Loans Against Insurance Policies ("Plans of Purchase").
317,600 Interest Allocable to Unborrowed Policy Cash Values ("Inside Buildup") on Life Insurance, Annuity and Endowment Contracts.
318,000 Interest Allocation.
318,200 How Bondholder Treats Bonds Purchased at a Premium.
318,250 Amortization of Bond Premium by Dealers in Tax-exempt Bonds.
318,400 Who May Deduct Interest.
318,600 Who is Entitled to Deduct Interest on Mortgages.
318,700 Timing of Interest Deductions—Cash Method Taxpayers
319,000 Timing of Interest Deductions—Accrual Method Taxpayers
319,200 When are Points Deductible
319,500 Unstated and Imputed Interest.
319,700 Current Deduction of Original Issue Discount as Interest Expense.

Chapter 320,000. Bad Debts

320,500 Bad Debt Deduction.
321,000 Advances Between Related Persons as Debts.
322,000 When Debt is Wholly Worthless.
322,500 Deducting Partially Worthless Business Debts.
323,000 Nonbusiness Debts of Noncorporate Taxpayers.
324,000 Bad Debts of Guarantors and Other Secondary Obligors.

Chapter 325,000. Taxes

326,000 Deduction for Taxes not Incurred in a Trade or Business.
327,000 Taxes Deductible as a Business or Investment-Related Expense.
328,000 Person Who May Deduct Taxes.
329,000 Timing of Deductions for Taxes.

Chapter 330,000. Charitable Contributions

330,200 Deductible Contributions to Charity
331,200 Contributions to Donor Advised Funds (DAFs).
331,600 Contributions of Property.
331,700 Qualified Contributions of Inventory for the Care of the Ill, Needy, or Infants.
331,720 Corporate Contributions of Scientific Property.
331,740 Corporate Contributions of Computer Technology or Equipment to Schools and Libraries Before 2012.
332,300 Contribution of Services.
332,600 Travel and Other Expenses Incurred for Charities.
332,650 Charitable Contribution for Hosting a Student at Home.
333,000 Ceiling on Deductible Contributions.
333,100 "50% Charity" Defined.
333,300 Carryover of Excess Contributions.
333,700 Timing of Charitable Deduction
334,000 Substantiation Requirements for Charitable Deduction
334,700 Contributions as a Business Expense.

Chapter 335,000. Investment Expenses

336,000 Expenses for Production of Income.
337,000 Residence Converted to Investment Property.
338,000 Investors and Dealers in Securities.
338,500 Stock Expenses and Finders fees.

Chapter 340,000. Alimony Paid

341,000 Alimony.
341,500 Deductibility Of Alimony.
342,000 Child Support.
343,000 Alimony or Separate Maintenance Payments—Pre-'85 Instruments.

Chapter 345,000. Medical Expenses

346,000 Deductible Medical Expenses—General Rules.
346,300 Medical Insurance
346,500 Services of Medical and Nonmedical Professionals.
347,000 Special Foods, Beverages and Medicines.
347,500 Hospitals, Nursing Homes, Life-care Facilities, and Educational Institutions.
348,000 Capital Expenditures as Medical Expenses.
348,500 Transportation and Other Travel Costs as Medical Expenses.
349,000 Proving Medical Expenses

Chapter 350,000. Other Deductions

350,500 Moving Expenses of Employees and Self-Employed Persons.
351,000 Employees' Uniforms and Work Clothes.
351,500 Employees' Special Expenses.
352,000 Higher Education Expense Deduction Before 2014.

Chapter 353,000. Net Operating Losses

354,000 Net Operating Losses.
355,000 Computing Amount of Net Operating Loss.
356,000 Carryback and Carryover Periods and Other Rules.
356,049 Extended Carryback Periods for Specific Disaster-Related Losses.
356,066 Election of Three-, Four-, or Five-Year Carryback Period for 2008 and 2009 Net Operating Losses.
357,000 "Intervening Year" Computations for Net Operating Losses.

Chapter 360,000. Character of Losses

360,500 Losses Distinguished From Other Transactions. M-1000d
361,000 Completed Transaction. M-1100d
361,500 Who May Deduct Loss. M-1200d
362,000 When Losses are Deductible. M-1300d
363,000 Determining Amount of Loss Deduction. M-1400d

Chapter 365,000. Casualty and Theft Losses

366,000 Casualty Loss Deduction.
367,000 Theft Loss Deduction.
368,000 Amount of Casualty Loss.
368,500 Limitations on Casualty and Theft Loss Deduction for Personal Use Property.
369,000 Disaster Losses—Election to Deduct in Preceding Year.

Chapter 370,000. Losses on Securities and Mortgages

371,000 Deduction on Mortgage Foreclosure, Compromise, or Surrender.
372,000 Deduction for Losses from Worthless Securities.
373,000 Stock Losses on Surrender, Transfer or Forfeiture.

Chapter 375,000. Other Losses

376,000 Abandonment and Demolition Losses.
377,000 Losses from Government Confiscation.

Chapter 380,000. General Business Credit

380,500 General Business Credit.
380,600 Employer Credit for Lodging Provided Between Jan. 1, 2006 and July 1, 2006 to Employees Affected by Hurricane Katrina.
380,700 Work Opportunity Credit.
380,800 Employee Retention Credit for Employers Affected by Hurricane Katrina, Rita, and Wilma, and Kansas Disaster Area
381,300 Welfare-to-Work Credit for Individuals Beginning Work Before Jan. 1, 2007.
381,400 Pre-'86 Investment Tax Credit.
381,420 Qualifying Energy Project Credit.
381,500 Rehabilitation Credit for Business Buildings and Certified Historic Structures
381,600 Business Energy Credit for Solar, Geothermal, CHP, Geothermal Heat Pump Systems, Fuel Cell, Microturbine, and Transition Energy Property.
382,000 Employer Social Security Credit.
382,100 Employer's Child Care Assistance Credit.
382,150 Gulf Tax-Credit Bonds.
382,200 Alcohol Fuels Credit (Credit for Alcohol Used as Fuel).
382,300 Low Sulfur Diesel Fuel Production Credit for Small Business Refiners.
382,400 Biodiesel Fuels Credit and Renewable Diesel Fuel Credit.
382,500 Disabled Access Credit.
383,000 Low-Income Housing Credit.
384,000 Other Credits Includible as Part of the General Business Credit
384,130 Qualified School Construction Bonds Issued Before 2011.
384,200 Credit for Pension Plan Startup Costs of Small Employers.
384,300 Small Employer Health Insurance Credit.
384,600 Renewal Community Employment Credit Available to Employers.
384,650 New York Liberty Zone Business Employee Credit for Wages Paid or Incurred in Calendar Year 2002 or 2003.
384,700 New Markets Tax Credit for Investment in Qualified Community Development Entity.
384,750 Credit For Qualified Zone Academy Bonds Issued Before Oct. 4, 2008.
384,800 Credit For Holders Of Clean Renewable Energy Bonds.
384,850 Differential Wage Payment Credit Allowed to Small Businesses for Eligible Wages Paid Before Jan. 1, 2014 to Active Duty Military Personnel.

Chapter 390,000. Foreign and Possessions Tax Credit

391,000 Foreign Tax Credit.
392,000 Who Gets Credit for Foreign Tax.
393,000 Limitations on the Foreign Tax Credit.
394,000 Carryback and Carryover of Unused Foreign Tax Credit.
394,500 Possessions Tax Credit and Puerto Rico Tax Credit—Before 2006.

Chapter 395,000. Other Credits

396,000 Credit For Producing Fuel From Nonconventional Energy Sources.
397,000 Credit for Qualified Electric Vehicles Placed in Service before 2007.
397,100 Alternative motor vehicle credit for fuel cell, hybrid, lean-burn technology and alternative fuel vehicles
397,130 Credit for New Qualified Plug-in Electric Drive Motor Vehicles Purchased Before Jan. 1, 2015.
397,170 Credit for Low-speed or Two- or Three-Wheeled Plug-in Electric Vehicles Acquired Before Jan. 1, 2012.
397,200 Credit for Qualified Alternative Fuel Vehicle (QAFV) Refueling Property.
397,230 Credit for Qualified 2- or 3-Wheeled Plug-in Electric Vehicles Acquired Before Jan. 1, 2014.

Chapter 400,000. At-risk Limits on Losses

401,000 At-risk Limits on Losses.
402,000 Taxpayers Subject to the At-Risk Rules
403,000 Activities Covered by the At-Risk Rules
404,000 Determining Amounts "At Risk."

Chapter 410,000. Limitations on Use of Passive Activity Losses and Credits

411,000 Limitations on Use of Passive Activity Losses and Credits.
411,500 Who is Subject to the Passive Activity Rules?
412,000 Identifying Passive Activities.
413,000 Material Participation .
413,500 Rental Activities As Passive Activities.
413,600 $25,000 Offset for Active Participants in Rental Real Estate Activities.
413,800 Rental Real Estate Activities of Real Estate Professionals Not Automatically Treated As Passive Activities.
414,500 Computing Passive Activity Limitations.
415,000 Passive Activity Income.
416,000 Passive Activity Deductions.
416,500 Computing and Allocating Passive Activity Losses.
417,000 Computing and Allocating Passive Activity Credits.
417,500 Disposition of a Passive Activity.

Chapter 420,000. Other Limits on Use of Deductions

421,000 Losses and Deductions of Individuals.
422,000 Activities Not Engaged in for Profit—Hobby Losses.
422,300 Codification of Economic Substance Doctrine
423,000 Rental of Vacation Homes and Other Dwelling Units.
424,000 Gambling Losses.
425,000 Public Policy Limits on the Deduction of Losses.

Chapter 430,000. Accounting Periods

431,000 Tax Accounting Periods—the Tax Year.
432,000 Establishing the Tax Year.
432,500 Tax Year of 52-53 Weeks.
433,000 Tax Year of Partnerships and Partners.
433,200 Limits on S Corporation's Choice of Tax Year.
433,400 Tax Years of Personal Service Corporation.
433,600 The Natural Business Tax Year for Partnerships, S Corporations, and Personal Service Corporations.
433,800 Tax Years of Trusts and Common Trust Funds.
434,000 Fiscal Tax Year Election by Partnership, S Corporation, or Personal Service Corporation.
435,000 Changing the Tax Year.
436,000 Automatic Approval for Fiscal Year Individuals to Change to a Calendar Tax Year.
437,000 Automatic Approval to Adopt, Change, or Retain Tax Year of Partnerships, S Corporations, Electing S Corporations, and Personal Service Corporations.
438,000 Automatic Approval for Tax-Exempt Organizations Changing Their Tax Year.
439,000 Automatic Approval to Change Tax Year of a Corporation.
439,500 Changing Tax Years With Prior IRS Approval.

Chapter 440,000. Tax Accounting Methods

440,500 Tax Accounting Methods
440,800 When Particular Accounting Methods are Permitted, Required, Etc.
441,000 When is Income Includible Under The Cash Method of Accounting.
441,400 When are Deductions Allowable Under the Cash Method of Accounting.
441,700 When is Income Reported Under the Accrual Basis Method of Accounting.
442,000 When Expenses Are Deductible by Accrual Basis Taxpayers.
442,400 Changes in Accounting Methods.
442,500 IRS's Power to Require Taxpayers to Change Accounting Methods.
442,550 Procedures for Involuntary Changes by IRS in Taxpayer's Method of Accounting.
442,600 Voluntary Accounting Method Changes.
443,300 Code Sec. 481(a) Adjustments Required Because of Changes of Accounting Method.
444,000 Methods of Reconstructing Income.
444,500 Repayment of Previously Reported Income.
445,000 Tax Accounting Rules for Long-Term Contracts.
446,000 Income From Long-Term Construction, Installation, or Manufacturing Contracts—Contracts Entered Into Before Mar. 1, '86.
446,800 Accrual Rules for Deferred Payments for Services.
446,900 Various Interest and Original Issue Discount Rules.
447,000 Notional Principal Contracts.
447,500 Hedging Transactions.

Chapter 450,000. Inventories

450,500 Inventories.
451,000 Valuation of Inventory.
451,500 Cost or Market Valuation of Inventory.
452,000 Last-In-First-Out (LIFO) Method.
453,000 Retail Inventory Method.

Chapter 455,000. Uniform Capitalization Rules

456,000 Uniform Capitalization Rules.

Chapter 460,000. Installment Method.

461,000 Installment Method.
461,500 Election Not to Use Installment Method.
462,000 Installment Sales Income.
462,500 Payments.
463,000 Contingent Payment Sales.
463,500 Installment Sales of Depreciable Property to Related Persons.
464,000 Interest on Deferred Tax Liability for Installment Sales by Nondealer.
464,500 Resale of Property by Related Persons.
465,000 Disposition of Installment Obligations.
466,000 Dealers in Property.
467,000 Deferred Payment Sales Other Than Those Reported on the Installment Method.

Chapter 470,000. Repossessions

471,000 Repossessed Property.

Chapter 480,000. Valuation of Property

481,000 Fair Market Value.
482,000 Methods of Establishing Fair Market Value.

Chapter 485,000. Valuation of Business Interests and Goodwill

486,000 Valuation of Partnership and Sole Proprietorship.
487,000 Valuation of Goodwill

Chapter 490,000. Valuing Closely-Held Stock

491,000 Factors Used to Value Closely-Held Stock.
492,000 Comparable Market Factors Used in Valuation.
493,000 Valuation Based Upon Earnings.
494,000 Valuation of Investment or Holding Company Based on Asset Value
495,000 Valuation Based Upon Liquidation Value
496,000 Goodwill as Part of Value.
497,000 Minority Interests and Other Discounts.

Chapter 500,000. Valuing Stock or Other Business Interests Subject to Buy-Sell or Restrictive Agreements

501,000 Effect of Restrictive Agreements on Valuing Stock or Other Business Interests--Generally.
502,000 Effect of Buy-Sell Agreements.
503,000 Effect of Other Restrictive Agreements.

Chapter 505,000. Valuing Stock with an Established Market

506,000 Market Price as Determining Stock Value.
507,000 When Market Price of Stock Does Not Reflect Fair Market Value.
508,000 Blockage and Other Factors Affecting Value.

Chapter 510,000. Valuing Real Property

511,000 Factors Affecting Real Property Valuation.
511,500 Types of Real Property.
512,000 Valuation Methods
512,500 Using Expert to Value Realty
513,000 Effect of Encumbrances and Other Restrictions on Valuation of Real Property
513,500 Valuing Leasehold Interests and Easements

Chapter 515,000. Valuing Bonds, Notes and Mortgages

516,000 Valuing Bonds.
517,000 Valuing Notes.
518,000 Valuing Mortgages.

Chapter 520,000. Valuing Life Insurance and Commercial Annuities

521,000 Valuing Life Insurance and Commercial Annuities.
521,500 Valuing Private Annuities, Life Estates, Remainder Interests, Etc.
522,000 Using the Valuation Tables
522,500 When May IRS Tables Be Disregarded
523,000 Valuing Remainder and Other Property Interests Given to Charity

Chapter 525,000. Valuing Other Tangible Personal Property

526,000 Valuing Other Tangible Personal Property.
527,000 Valuing Other Intangible Personal Property.

Chapter 530,000. Income Tax Withholding From Wages

531,000 Income Tax Withholding From Wages.
532,000 Wages Subject to Income Tax Withholding.
533,000 Employee Fringe Benefits Subject to Income Tax Withholding.
534,000 Employer Defined.
535,000 Employee defined.
536,000 Exempt Wages.
537,000 "Section 530 Relief" from Withholding Requirements.
538,000 Computing Amount of Withholding.
538,500 Withholding on Supplemental Wage Payments.

Chapter 540,000. FICA Taxes Imposed on Employers and Employees

541,000 FICA Taxes Imposed on Employers and Employees.
542,000 Employers and Employees for FICA Purposes.
543,000 Covered Employment.
544,000 Wages Subject to FICA Taxes.
544,350 Amounts Deferred Under Nonqualified Deferred Compensation Plans.
545,000 Exemptions From FICA Taxes.
546,000 Liability for, and Collection of, FICA Taxes.

Chapter 550,000. FUTA Taxes on Employers.

550,500 FUTA Taxes on Employers.
551,000 Covered Employment for FUTA Purposes.
551,500 Wages Subject to FUTA Taxes.

Chapter 553,000. Withholding on Pensions, Annuities, and Other Deferred Income.

553,200 Withholding on Pensions, Annuities, and Other Deferred Income.
554,000 Withholding on Gambling Winnings.
554,500 Backup Withholding.

Chapter 556,000. Tax Returns and Payments

557,000 FICA Taxes and Income Taxes Withheld From Wages.
558,000 FUTA Tax Returns
559,000 Payment of Withheld Income Taxes Attributable to "Nonpayroll Payments."
559,200 Tax Deposits—General Rules.
559,500 Payment of FICA, Withheld Income and Unemployment Taxes by Employers.
559,800 Media That May Be Used to Make Tax Payments.
559,850 Deposit of Taxes by Electronic Funds Transfer.

Chapter 560,000. How Tax on Individuals Is Computed

560,500 How Tax on Individuals Is Computed.
560,700 Adjusted Gross Income.
561,000 Reimbursed Employee Business Expenses.
561,200 Itemized Deductions.
561,400 Personal Expenses.
561,600 2% Floor on Miscellaneous Itemized Deductions.
561,800 Reduction of Itemized Deductions.
562,000 The Standard Deduction.
562,200 Personal Exemptions.
562,400 Deduction for Dependents.
563,200 Joint Return Test.
563,300 Support Test.
563,800 Multiple Support Agreements.
564,050 Custodial Parent's Release of Claim to Child's Dependency Exemption
564,400 Phaseout of Exemption Deduction for High-Income Taxpayers.
564,500 Taxable Income.

Chapter 565,000. Filing Status

565,100 Tax Rates for Single Individuals.
565,500 Heads of Households.
566,000 Married Taxpayers.
566,500 Marital Status Determination.
567,000 Tax Computation of "Surviving Spouses," Widows, and Widowers.
567,500 Election by U.S. Citizen or Resident and Nonresident Alien Spouse to be Taxed as U.S. Citizens or Residents.

Chapter 568,000. Calculating the Tax on Individuals

568,200 Using the Tax Rates and Tables.
568,250 Tax Tables Used to Determine Tax
568,300 Tax Computation of Children Subject to Kiddie Tax.
568,400 Parent's Election to Report Income of Children Subject to Kiddie Tax On Parents' Own Return.
568,500 Credits Available to Individuals.
568,700 Credit For The Elderly or The Permanently and Totally Disabled.
568,800 First-Time District of Columbia Homebuyer Credit
568,850 First-Time Homebuyer Credit for Purchases After April 8, 2008 and Before Oct. 1, 2010
568,870 Making Work Pay Credit for 2009 and 2010
568,900 Credit for Higher Education Expenses—Hope Credit/American Opportunity Tax Credit (AOTC) and Lifetime Learning Credit.
569,000 Earned Income Credit for Low-Income Individual Taxpayers.
569,100 Credit For Qualifying Children Under Age 17—Child Tax Credit.
569,200 Credit for Elective Deferrals and IRA Contributions—The Saver's Credit.
569,300 Credit for Child and Dependent Care Expenses.
569,400 Health Coverage Tax Credit (HCTC) for Health Insurance Costs of Individuals Receiving Trade Adjustment Allowance or PBGC Benefit.
569,450 Premium Tax Credit—after 2013.
569,500 Adoption Expense Credit.
569,550 Nonbusiness Energy Property Credit for Pre-2014 Energy-Efficient Improvements to Principal Residence.
569,560 Residential Energy Efficient Property Credit for Solar Electric, Solar Hot Water, Fuel Cell, Residential Wind, and Geothermal Heat Pump Property Installed Before 2017.
569,570 New Energy Efficient Home Credit for Qualified Homes Acquired after 2005 and before 2014.
569,580 Energy Efficient Appliance Credit for Manufacturers of Energy Efficient Dishwashers, Clothes Washers, and Refrigerators.
569,600 Limit on Aggregate Amount of Nonrefundable Personal Tax Credits.

Chapter 570,000. Paying the Tax and Filing Returns

570,100 General Return Requirements.
570,200 Individual Income Tax Returns—U.S. Citizens and Residents.
570,300 Extensions of Time for Filing Individual Income Tax Returns or Paying Tax.
570,400 Areas Affected by Hurricanes Katrina, Rita and Wilma That Are Eligible for Special Tax Benefits.
570,450 Area of Kansas That Is Eligible for Temporary Tax Benefits Because of Severe Storms and Tornados in 2007.
570,460 Area of Midwest That Is Eligible for Temporary Tax Relief Due to Severe Storms, Tornados and Flooding in 2008.
570,600 Joint Returns and Separate Returns of Married Individuals.
570,900 Liability for Tax on Spouse's Return--Innocent Spouse Rules.
571,100 Amended Returns.
571,300 Individual's Estimated Tax.
572,000 Electronic and Other Alternative Filing Methods for Individual Returns.
572,300 Responsibilities of Participants in Electronic and On-line Filing Programs.

Chapter 573,000. Community Property

573,500 Community Property and Community Income.
573,600 Exceptions to Community Income Rules for Certain Marrieds Who Don't File Joint Returns.
574,000 Specific State Community Property Rules.

Chapter 575,000. Imposition of Self-Employment Tax.

575,500 Imposition of Self-Employment Tax.
576,000 Self-Employment Income.
576,150 Post-2013 Requirement That Individuals Maintain Health Insurance Coverage ("Individual Mandate").
576,200 Self-Employment Income of Partners.
576,300 3.8% tax on net investment income of individuals

Chapter 577,000. Income Taxation of Individual Debtors in Bankruptcy.

577,500 Income Taxation of Individual Debtors in Bankruptcy.
578,000 Income Taxation of Bankruptcy Estate of Bankrupt Individuals.

Chapter 578,400. Income Taxation of Decedents.

578,500 Income in Respect of a Decedent.
579,000 Deductions and Credits in Respect of a Decedent.
579,200 3.8% Medicare contribution tax on undistributed net investment income of estates
579,500 Final Return of a Decedent.
579,600 Cancellation of Income Taxes of Members of the U.S. Armed Forces and Military or Civilian Employees of the U.S. Dying as a Result of Service in a Combat Zone or a Terrorist or Military Action.

Chapter 580,000. Partnerships and Partners

580,100 What is a Partnership?
580,500 "Check-the-Box" Tax Classification for Unincorporated Business Entities.
581,000 Election Out of Partnership Status.
581,200 Partnership Organization and Syndication Expenses.
581,400 Contributions to Partnerships.
582,000 Partnership and Partner Liabilities.
582,500 Limited Liability Companies (LLCs).

Chapter 583,000. Partnership Income and Deductions

584,000 Partnership Income and Deductions.
584,500 Partner's Dealings With Partnership.
585,000 Disguised Sales by Partners

Chapter 586,000. Partnership Allocations, Losses, and Distributions

586,100 Partnership Allocations. B-2400d
586,500 Substantial Economic Effect Requirement for Partnership Allocations. B-2500d
587,000 Capital Account Maintenance Rules. B-2600d
587,400 Allocations According to Partners' Interests in Their Partnerships. B-2800d
587,600 Allocating Nonrecourse Deductions. B-3000d
588,000 Allocating Built-In Gain or Loss on Contributed Property. B-3100d
588,500 Allocations When Partners' Interests Change. B-3200d
588,700 Family Partnerships. B-3400d
589,000 Limitations on Deducting Partnership Losses. B-3500d
589,500 Effect of Partnership Distributions. B-3600d

Chapter 590,000. Sales, Exchanges and Other Transfers of Partnership Interests.

590,500 Sales, Exchanges and Other Transfers of Partnership Interests.
590,600 Treatment of Gain or Loss on Sale or Exchange of Partnership Interests as Capital Gain or Loss.
591,000 Shifts of Interests in Unrealized Receivables and Inventory.
591,500 Elective Basis Adjustments to Partnership Property.
592,000 Partnership Payments to a Retired Partner or Deceased Partner's Successor in Liquidation of the Partnership Interest. B-4100d
592,500 Effects of the Death of a Partner. B-4200

Chapter 593,000. Partnership Terminations, Mergers, and Divisions

594,000 Partnership Terminations, Mergers, and Divisions
594,100 Electing Large Partnerships.

Chapter 595,000. Partnership Returns

596,000 Partnership Returns.

Chapter 600,000. Taxation of C Corporations

600,200 What is a Corporation for Tax Purposes?
600,300 Publicly Traded Partnerships.
600,500 Computing Tax on a C Corporation. D-1000d
600,900 Qualified Personal Service Corporations. D-1006p
601,000 Tax on Accumulated Earnings.
601,500 Personal Holding Companies Subject to Penalty Tax.
602,000 Dividends-Paid Deduction for Personal Holding Companies and Corporations Subject to the Accumulated Earnings Tax.

Chapter 603,000. Consolidated Returns

603,200 Who Files Consolidated Returns.
603,300 Consolidated Returns Filed by Certain Affiliated Corporate Group.
603,600 Consolidated Return Election.
603,700 Consolidated Group Represented by Parent.
603,800 Consolidated Group Uses Parent's Tax Year.
603,900 Income Allocations to Consolidated, Separate and Short-Year Returns.
604,100 Apportionment of Items from Consolidated Year(s) to Separate Return Year.
604,150 How the Group's Taxable Income is Computed.
604,200 No Change in Accounting Methods.
604,300 Choosing Depreciation Conventions.
604,500 Gains and Losses from Intercompany Transactions.
604,700 Dispositions of Intragroup Obligations
604,750 Intragroup Property Transfers: Computing Basis.
604,800 Distributions and Transactions Involving Members' Stock.E-8300 E-8301 E-8315 E-8316 E-8317 E-8317.1 E-8302 Conform to FTC 604,800 604,801 supp 202
605,000 Intragroup Investment Adjustment to Member's Stock Basis.
605,100 Regs Bar More Than One Tax Benefit From Single Loss On Disposition or Deconsolidation of Subsidiary Stock
605,125 Unified Loss Rule
605,200 Excess Loss Account. E-8600 NEW LAW – ELAs. Dont expand 605,200 Supp 063
605,250 Subsidiary Stock Loss Disallowance or Basis Reduction-Dispositions and Deconsolidations After Mar. 6, 2002 and Not Subject to Post-Sep. 16, 2008 Unified Loss Rule.
605,300 Subsidiary Stock Loss Disallowance and Basis Reduction--Dispositions and Deconsolidations Before Mar. 7, 2002.
605,400 Earnings and Profits of Consolidated Group Member. E-8800 E-8800d
605,600 Deductions Determined on a Consolidated Basis. E-8900d
605,700 Consolidated Capital Gain Net Income, Consolidated Code Sec. 1231 Net Loss, and Consolidated Net Capital Loss Carryovers.
605,800 Allocating At-Risk and Passive Activity Losses among Members of a Consolidated Group. E-9000d
606,000 Deduction for Consolidated Net Operating Losses.
606,100 SRLY Limitation On Built-In Losses.
606,300 Computing a Group's Consolidated Tax Liability.
606,400 Consolidated Estimated Tax.
606,500 Separate Return Limitation Years (SRLYs).
606,550 Discharge of Indebtedness Income for Consolidated Groups.
606,600 Change of Ownership (CRCO) Rules.
606,700 Termination of Affiliated Groups—Change of Ownership.
606,800 Election to Discontinue Consolidated Returns.

Chapter 607,000. Special Taxpayers

607,100 Certain Tax Benefits are Reduced for Controlled Corporations that are Transferees of Property.
607,200 Limitations on Certain Tax Benefits of Component Members of a Controlled Group.
607,300 How Graduated Corporate Tax Rates are Limited.
607,400 How the Minimum Accumulated Earnings Credit is Limited.
607,500 Definition of "Controlled Group."
607,700 How the Constructive Ownership Rules Determine Controlled Groups.
607,900 Election to Treat Transfers of Affiliate's Stock as a Transfer of Assets. E-10800d

Chapter 608,000. Associations Taxable As C Corporations—Pre-'97 Rules

608,500 Testing for Corporate Characteristics Material from Tax Guide ¶4025
608,700 Special types of organizations.

Chapter 609,000. Paying the Tax and Filing the Returns

609,200 Estimated Income Tax of Corporations.
609,800 Corporation Income Tax Returns.

Chapter 610,000. Electing to be an S Corporation to Avoid Double Taxation

611,000 Eligibility to Avoid Double Taxation of Corporate Income by Electing to be Taxed as an S Corporation.
612,000 Electing to Be Taxed as an S Corporation.
613,000 LIFO Recapture on Conversion of C Corporation to S Corporation.

Chapter 614,000. Taxable Income of S Corporations.

614,500 Taxable Income of S Corporations.
614,700 How Shareholders are Taxed on an S Corporation's Income.
615,000 Taxation of S Corporations.
615,500 Passive Investment Income of an S Corporation.

Chapter 616,000. Tax Treatment of Distribution to S Corporation Shareholders

616,500 Tax Treatment of Distributions to an S Corporation's Shareholders.
617,000 Determining an S Corporation's Shareholder's Basis in Stock and Debt.

Chapter 622,000. Terminations of S Corporation Status and New Elections

623,000 Termination of the Election to Be an S Corporation.

Chapter 627,000. S Corp Tax Returns and Paying the Tax

628,000 S Corporation Income Tax Returns.
628,500 S Corporation Estimated Income Taxes.

Chapter 630,000. Income of Foreign Taxpayers Not Effectively Connected with a Trade or Business

630,100 U.S. Source Income of Nonresident Aliens Not Connected With a U.S. Business.
632,000 Taxation of Foreign Corporations—U.S. Source Income Not Connected With a U.S. Business.
633,000 Income from U.S. Sources and from Foreign Sources.
634,000 Withholding on Foreign Taxpayers.

Chapter 640,000. Foreign Taxpayer Engaged in Trade or Business in U.S.

641,000 Taxation of Foreign Taxpayer Engaged in a Trade or Business in the U.S.
641,500 Determining Whether Foreign Taxpayer is Engaged in a U.S. Trade or Business.
642,000 Determining Whether Income is Effectively Connected with a U.S. Trade or Business.
643,000 Foreign Taxpayer Disposition of U.S. Real Property Interest.
644,000 Withholding on Dispositions and Distributions of U.S. Real Property Interests.
644,500 Gross Transportation Income of Foreign Taxpayers.
644,600 Alternative Tonnage Tax Regime for International Shipping Activities.
644,700 Giving Up U.S. Citizenship or Terminating Long-Term U.S. Residency After June 3, 2004 and Before June 17, 2008.
645,000 Giving Up U.S. Citizenship or Terminating Long-Term U.S. Residency.

Chapter 645,000. Foreign Governments, International Organizations, and Their Employees

646,000 Foreign Governments and International Organizations.
647,000 Employees of Foreign Governments and International Organizations.

Chapter 650,000. Income Taxation of Trusts

651,000 Income Taxation of Trusts.
651,300 3.8% Medicare contribution tax on undistributed net investment income of trusts
652,000 Income of Trusts.
653,000 Deductions and Credits of Trusts.
654,000 Trust's Deduction for Distributions to Beneficiaries.
655,000 Income Taxable to Trust Beneficiaries.
655,500 Requirement That Beneficiary Treat Items Consistent With Trust's Treatment.
656,000 Throwback Rules for Foreign Trusts and Pre-Aug. 6, '97 Years of Domestic Trusts.
657,000 Taxing Trust Income to Grantor or Other "Owner."
657,300 Taxation of Common Trust Funds and Participants.
657,500 Taxation of Electing Small Business Trusts
658,000 Income Taxation of Foreign Trusts. C-1014p
658,500 Estimated Taxes of Trusts.
659,000 Tax Returns of Trusts and Payment of Tax.
659,500 Magnetic Media and Electronic Filing.

Chapter 660,000. Income Taxation of Estates

661,000 Income Taxation of Estates.
662,000 Income of Estates. C-2100d
663,000 Deductions and Credits of Estates.
664,000 Estate's Deduction for Distributions to Beneficiaries.
665,000 Income Taxable to Estate Beneficiaries.
665,500 Income Taxation of Foreign Estates.
666,000 Estimated Taxes of Estates.
667,000 Tax Returns of Estates and Payment of Tax.

Chapter 670,000. Exempt Status

670,500 Exempt Status.
670,600 Charitable, Etc., Organizations. D-4100d
671,000 Social Clubs and Fraternal Societies.
671,500 Trade Associations. D-4800d
672,000 Insuring Groups.
672,300 Qualified Tuition Programs.
672,500 Other Tax-Exempt Organizations.
672,600 CO-OP Health Insurance Issuers
672,700 "Applicable reinsurance entities."
673,000 Disclosure Regarding Deductibility of Contributions.

Chapter 675,000. Private Inurement

676,000 Private Inurement. D-4000d
676,500 Excess benefit transactions.
677,000 Political Activities and Lobbying. D-6400d
678,000 Discriminatory Activities. D-6600d

Chapter 680,000. Unrelated Business Income.

681,000 Unrelated Business Income.
682,000 Unrelated Debt-Financed Income.

Chapter 683,000. Private Foundation Status

683,500 Private Foundation Status.
684,000 Tax on Net Investment Income. D-7500d
684,500 Self-Dealing Taxes. D-7600d
685,000 Distribution and Expenditure Requirements. D-7700d
685,500 Other Private Foundation Rules.

Chapter 687,000. Exempt Organization Returns

688,000 Information Returns of Exempt Organizations.
688,500 Exempt Organization Income Tax Returns.
689,000 Estimated Taxes of Exempt Organizations.

Chapter 690,000. The Alternative Minimum Tax

691,000 Imposition of the Alternative Minimum Tax.
691,100 Who Is Subject to the Alternative Minimum Tax
691,200 Small Corporation Exemption From the AMT
691,300 Alternative Minimum Tax Exemptions
691,400 Alternative Minimum Tax Foreign Tax Credit.
691,500 Alternative Minimum Tax Credit

Chapter 695,000. Alternate Minimum Tax Preferences and Adjustments

695,500 AMT Preferences and Adjustments—An Overview
696,000 Alternative tax net operating loss deduction.
696,500 Alternative Minimum Tax Preferences and Adjustments Which Apply to All Taxpayers.
697,000 Alternative Minimum Tax (AMT) Preferences and Adjustments Specific to Noncorporate Taxpayers.
698,000 Adjusted Current Earnings (ACE) Adjustment for Corporations.
699,000 Farm Loss, Passive Activity Loss, and Circulation Expenditure Adjustments.

Chapter 700,000. Imposition of Gift Tax

701,000 Imposition of Gift Tax.
702,000 Donors and Donees.
703,000 Property Subject to Tax.

Chapter 710,000. Taxable Transfers

711,000 Requirements for Taxable Transfer.
711,500 Transfers Between Spouses to Settle Marital Rights.
712,000 Transfers to Children, Other Dependents and Family Partnerships.
712,500 Below-Market Gift Loans.
713,000 Indirect Gifts and Disclaimers.
714,000 Transfers By and To Corporations, or Among Shareholders.
714,500 Property Owned Jointly or in Common. Community Property.
715,000 Gifts in Trust.
715,500 Gift Tax on Powers of Appointment.
716,000 Miscellaneous Transfers

Chapter 720,000. Estate Freezes (Chapter 14 Rules)

721,000 Gift Tax on "Estate Freeze" Transfers (Chapter 14 Rules).

Chapter 730,000. Annual Exclusion for Taxable Gifts

731,000 Annual Exclusion for Taxable Gifts
732,000 Exclusion for Gifts to Minors.
732,500 Medical and Education Expense Payments That Are Not Gifts
732,800 Waivers of Surviving Spouses' Rights under Qualified Retirement Plans.
733,000 Charitable Deductions.
734,000 Marital Deduction for Gifts Between Husband and Wife.
735,000 Marital Deduction for Gift of Life Estate Plus Power of Appointment.
736,000 Marital Deduction for Gift of Life Estate.

Chapter 740,000. Computing and Paying the Gift Tax

741,000 Determining Amount of Taxable Gift.
742,000 Net Gifts—Payment of Gift Tax by Donee.
743,000 Gift Splitting by Married Persons.
744,000 Gift Tax Computation and Unified Credit.
745,000 Gift tax adjustments involving interests previously valued under the Chapter 14 rules.
746,000 Gift Tax Returns.

Chapter 750,000. How the Estate Tax Works

751,000 How the Estate Tax Works.

Chapter 760,000. The Gross Estate

761,000 Property in Which Decedent Had an Interest at His Death.
761,200 Pre-2004 Deduction for Qualified Family-Owned Business Interests (QFOBIs).
761,500 Recapture of Estate Tax Benefit of Pre-2004 Qualified Family-Owned Business Interest (QFOBI) Deduction.
762,000 Transfers during Decedent's Lifetime may be Subject to Estate Tax.
763,000 Lifetime Gifts Within Three Years of Death—"Three-Year Rule."
764,000 Retaining Income From (or Use of) Property for Life.
765,000 Transfers Taking Effect at Death.
765,500 Power to Revoke or Change Disposition.
766,000 Jointly Held and Community Property.
767,000 Qualified Terminable Interest Property.
767,200 Election to Not Apply the Estate Tax and Step-up Basis Rules to Deaths in 2010.
767,300 Powers of Appointment.
768,000 Life Insurance, Annuities, and Pensions.

Chapter 770,000. Special Valuation Rules for Estates

771,000 Special Use Valuation—Election to Value Farm or Closely Held Business Real Property Based on Actual Use. R-5200
773,000 Date for Valuing Estate--Election of Alternate Valuation Date. R-5000 Estate tax repeal _return Supp 030
773,400 Qualified Conservation Easement Exclusion

Chapter 775,000. Deductions in Computing Taxable Estate

776,000 Deductible Expenses, Claims, Debts, and Losses in Computing Estate Tax.
777,000 Deduction for Charitable Bequests.
778,000 Marital Deduction Allowed for Property Passing to the Surviving Spouse.
779,000 Deduction of State Inheritance, Legacy, Succession and Estate Taxes.

Chapter 780,000. Computing the Estate Tax and Paying the Tax

780,500 Estate Tax Computation.
781,000 Estate Tax Adjustments Involving Interests Previously Valued Under the Chapter 14 Rules.
781,500 Estate Tax on Qualified Domestic Trusts (QDOTs).
781,800 Unified Credit Against Estate Tax.
782,000 State Death Tax Credit Available to Estates of Decedents Dying Before 2005.
782,500 Credit for Tax on Prior Transfers.
782,800 Foreign Death Tax Credit.
783,000 Credit for Gift Tax Paid on Pre-'77 Transfers by Decedent.
783,500 Estate Tax Returns and Payment.
784,000 Estate Tax Deferral Election on Closely Held Businesses.

Chapter 785,000. Nonresident Aliens' Estates.

786,000 Nonresident Aliens' Estates.

Chapter 790,000. The Generation-Skipping Transfer Tax

791,000 Generation-Skipping Transfer Tax.

Chapter 800,000. Refund Claims

801,000 Overpayments of Tax.
802,000 Recovering Overpayments.
803,000 Assignments of Overpayments and of Refund Checks.
804,000 Quick Carryback Refunds.
804,500 Quick Refunds of Corporate Estimated Tax Overpayments.
805,000 Form and substance of a Refund Claim.
805,500 Waiver of Defects in Refund Claims.
806,000 Refund Claim Period.
806,900 Amending a Refund Claim.
807,000 Interest on Overpayments.
808,000 Refund Suits.
808,500 Erroneous Refunds and Credits.
808,600 Refund or Credit of Telephone Excise Tax.

Chapter 810,000. Information Returns

810,500 Taxpayer Rights Relating to Information Returns.
811,000 Information Returns on Dividends.
811,500 Information Returns on Interest.
812,000 Employment Information Returns.
812,300 Employer Reporting of Employee Health Coverage.
813,000 Information Returns For Pension and Other Employee Benefit Plans.
814,000 Returns of Trade or Business Payments Made or Received.
814,200 Brokers Must Report Customer's Adjusted Basis and Character of Gain or Loss for Sales of Certain Securities
814,300 Broker to Broker Reporting Required for Transfers of Covered Securities
814,400 Information Reporting of Organizational Actions Affecting Basis by Issuers of Specified Securities
815,000 Reporting Acquisitions, Changes in Control, Liquidations and Other Corporate Transactions.
815,500 Information Returns With Respect to Foreign Persons.
816,000 Miscellaneous Information Returns.
816,300 "Applicable Large Employer's" and "Offering Employer's" Post-2013 Health Insurance Coverage Information Reporting and Statement Requirements.
816,500 Returns for Qualified Tuition and Related Expenses and Interest on Qualified Higher Education Loans.
817,000 Tax Shelter Registration and Investor Lists.
817,500 Notice Requirements for Fiduciaries.

Chapter 820,000. Audits, Interviews, and Settlements

821,000 Internal Revenue Service Procedures in Tax Examinations.
821,500 Whistleblower Awards/Rewards to Informers of Tax Law Violations
822,000 IRS's Powers in Tax Examinations.
822,200 Summonses For Tax-Related Computer Software and Protections For Computer Software.
822,500 Deficiencies, Underpayments, and Additional Assessments.
823,000 Settlement of Proposed Deficiencies or Additional Assessments.
823,500 Procedures for Unagreed Cases.
824,000 Appeal Procedures.
825,000 Unified Audit and Review for Partnerships.
825,200 Partnership Request For Administrative Adjustment.
825,500 Unified Audit Procedure and Consistency Rules for Electing Large Partnerships.

Chapter 830,000. Statutory Notice of Deficiency (90-Day Letter)

831,000 Statutory Notice of Deficiency—90-Day Letters.
832,000 Post-90-Day Letter Settlements.

Chapter 835,000. Assessments

836,000 Assessments of Income, Gift, and Estate Taxes.
837,000 Jeopardy, Termination, Bankruptcy, and Receivership Assessments.
837,500 Abatement of Assessments.
837,600 Abatement of Interest.
838,000 Assessment Period.

Chapter 840,000. Closing Agreements and Compromises

841,000 Final Closing Agreements.
842,000 Offers in Compromise.

Chapter 850,000. Interest Rate Charged on Underpayments.

851,000 Interest Rate Charged on Underpayments.
852,000 Interest on Late or Extended Payment of Taxes or Penalties.
853,000 Interest Underpayment Period—Date Interest Begins and Stops Accruing.

Chapter 860,000. Civil Penalties—Failure to File Returns or Pay Tax; Return Preparer Penalties

861,000 Failure to File Tax or Information Returns When Due.
862,000 Failure to Deposit Taxes—Civil Penalties.
862,500 Failure to Pay Tax or Deficiency—Civil Penalties.
863,000 Accuracy-Related Penalty.
864,000 Trust Fund Recovery (100%) Penalty.
865,000 The Civil Fraud Penalty.
866,000 Penalty for Frivolous Returns.
866,050 Penalty for Frivolous Submissions.
866,100 Penalty For Erroneous Refund Claims.
866,500 Penalty for Failure to Disclose Reportable Transactions.
867,000 Civil Penalties Against Return Preparers.
867,200 Penalty for Misstatements Based on Appraisals
867,300 Penalty for Failure to Maintain Health Insurance Coverage After 2013
868,000 Other Civil Penalties.
868,100 Accuracy-Related Penalty for Reportable Transaction Understatements.
868,200 Accuracy-Related Penalty for Understatements Attributable to Transactions Lacking Economic Substance
868,500 Reasonable Cause Excuses Certain Civil Penalties.
869,000 Willfulness Requirement for Certain Civil Penalties.

Chapter 870,000. Criminal Penalties

871,000 Criminal Penalties.

Chapter 880,000. Sunset Provisions—Tax Legislation

880,010 Sunset Provisions for Tax Legislation.

Chapter 900,000. Collection of Tax: Levy and Distraint

901,000 IRS Procedures for Collecting Taxes
901,300 IRS Procedures for Determining Taxpayer's Income Available to Pay Tax Liability.
902,000 Seizure and Sale of Taxpayer's Property.
902,200 Property Subject to Levy and Distraint.
902,500 Notice and Hearing before Levy
903,000 Countermeasures Against Collection.
904,000 Tax Relief for Members of the Armed Forces.

Chapter 910,000. Liens for Taxes

911,000 Federal Tax Liens
912,000 Release, Discharge and Termination of Tax Liens.
913,000 Priority of Liens.
Checkpoint Tax Research Demo

View
---