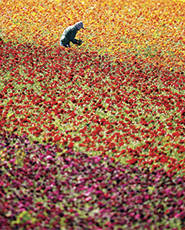 Trade Terms and Dictionaries
Customs Valuation Encyclopedia
Definitions from U.S. Customs and Border Protection: An In-Depth Valuation Guide Prepared by the International Trade Compliance Division of the Office of Regulations and Rulings this publication provides definitions and rulings to help the trade community understand valuation topics.
Dictionary of International Trade
Over 700 pages of in-depth definitions of key trade terms, arranged alphabetically.
Guide To Incoterms 2010
Essential to ensuring that Incoterms 2010 are applied correctly. ICC Guide to Incoterms 2010 analyzes in detail each of the 11 Incoterms rules.
Incoterms 2010
The International Chamber of Commerce (ICC)'s definitive explanation of all key Incoterms.
Incoterms Wall Chart 2010
The changes won't be applied in your company unless all key staff are aware of what they are. Make sure that your offices know about the changes.
---